Stocks slipped slightly Tuesday as investors balanced solid corporate earnings with less-than-stellar economic data.
The Dow, S&P 500, and Nasdaq all fell modestly.
The losses came a day after U.S. stocks made big gains, as investors were buoyed by the recent flurry of corporate deals and stock buybacks. Stocks started out the year with losses from tumult in the emerging markets and concerns about where the U.S. economy was headed.
But since then, stocks have largely rebounded as investors traded on fairly good corporate profit reports and economic data.
Related: Fear & Greed Index gets greedy again
On the economic front Tuesday, a key reading on consumer confidence came in lower than expected.
The S&P/Case-Shiller Home Price Index showed that home prices rose 11.3% last year, but it also indicated a cool-down in the fourth quarter. The housing market has been a big driver of the economic recovery, but with mortgage rates creeping up more recently, it's led to a softening of home loan demand.
Still, Home Depot (HD) shares gained 4% Tuesday after the retailer said that a recovering housing market drove an increase in quarterly sales.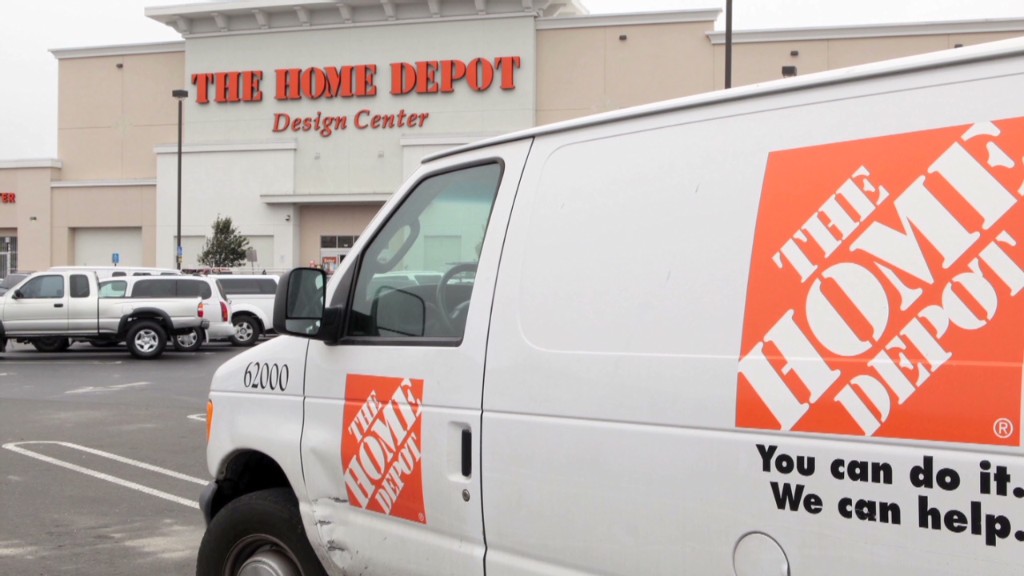 Investors are also awaiting testimony from Federal Reserve chair Janet Yellen on Thursday. Yellen told lawmakers earlier this month that the Fed will continue to taper its bond buying program this year, but she stressed the need to keep interest rates low for a long time.
Related: Is Pimco's Bill Gross a jerk?
In other corporate news, Macy's (M) shares jumped 6% after the retailer reported strong sales for the holiday season. Investors have been keeping an eye on the health of the consumer for signs of economic resilience.
BlackBerry (BBRY) stock spiked almost 8% after a report suggested the company's technology could be used in Ford (F) cars to connect vehicles to drivers' smartphones. Blackberry has had a rough go in recent years as it's continued to lose ground in the competitive smartphone market.
But the stock has gotten a boost this year as investors have grown optimistic of its turnaround potential. It was the biggest gainer on CNNMoney's Tech 30 Index Tuesday.
"$BBRY I don't have a problem holding since this stock is significantly undervalued," said duke2duke Tuesday on StockTwits.
One trader on StockTwits was surprised by Blackberry's performance.
"I never thought I'd say it, but I should have bought $BBRY today. Wow," said JxCxM.
Tesla (TSLA)surged 14% after Morgan Stanley raised its price target on the stock. Shares of the electric car maker are up an eye-popping 640% over the last year.
"$TSLA is building not just a car, but an entire industry. batteries, chargers, maintenance, accessories, specialists, programmers, etc," said StockTwits trader muzammilsoorma.
Still, another StockTwits user thought Tesla shares may have risen too high.
"$TSLA will not be surprised to see downgrades with the current price," said simpleplan.
JPMorgan (JPM) shares fell after the nation's largest bank said it was cutting jobs in its mortgage business. The plan was unveiled during a presentation Tuesday in which the firm said it will slim down personnel at its branches in response to technological changes in consumer banking.