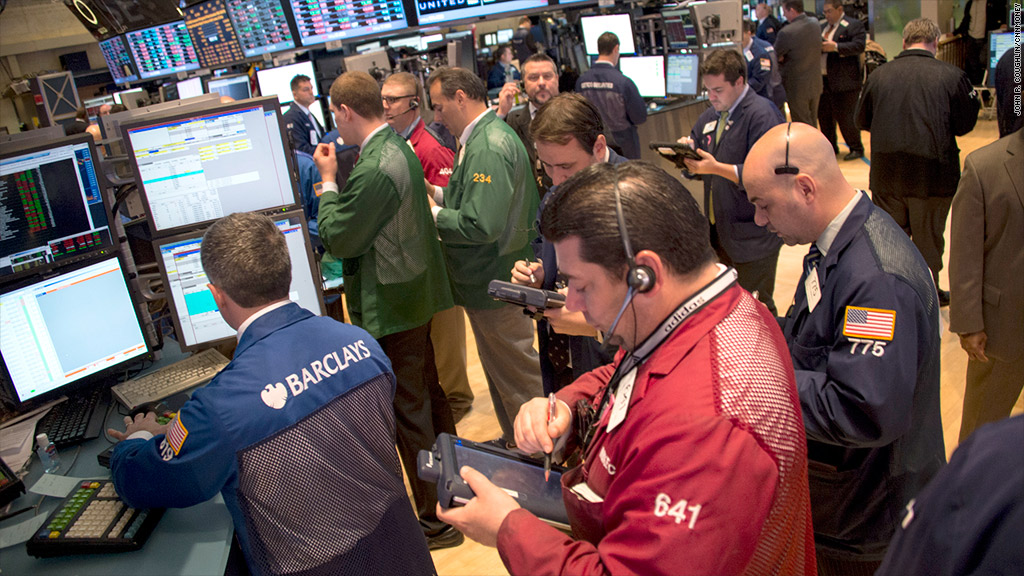 'Keep calm and carry on' seems to have become the market mantra over the last few days as investors stay cool despite continued geopolitical risks.
Market volatility, as measured by the VIX, (VIX) has declined by just over 11% in the past five trading days.
"With the threat of violence [in Ukraine] out of the way for now, it could take a long time before [the Ukraine-Russia standoff] reaches a definitive conclusion," said Kathleen Brooks, a research director at FOREX.com. "The market tends to shrug off on-going geopolitical issues."
U.S. stock futures were relatively steady ahead of the opening bell Tuesday morning.
The tense situation in Ukraine caused some sharp moves in markets early last week.
U.S. stocks closed slightly lower Monday, with the Dow and S&P 500 hovering near all-time highs. The Nasdaq is about 15.5% below its dot-com boom record, thanks to a nearly 40% jump last year and a strong start in 2014.
But Tuesday sees little scheduled economic and corporate news that could drive markets.
Dick's Sporting Goods (DKS) reported earnings and revenue roughly in line with forecasts.
Shares in Urban Outfitters (URBN), which includes the brands Anthropologie and Free People, declined after the retailer reported quarterly revenue that fell short of analysts' expectations.
European markets were muted in morning trading. The majority of Asian markets ended with small gains. The Sensex in Mumbai bucked the trend and declined.