The world sneezed Wednesday, but Wall Street doesn't seem to be catching cold.
The Dow Jones industrial average and the S&P 500 both ended little changed. The Nasdaq posted a modest gain. The recovery comes despite significant losses in Europe and Asia, where many indexes fell more than 1%.
Stocks have drifted lower this week, with little economic or corporate news to set the tone. In the absence of any clear catalyst, investors are taking a more cautious approach. CNNMoney's Fear & Greed index has shifted from 'Extreme Greed' to a level indicating that plain, old 'Greed' is driving the market.
Meanwhile, concerns about China's economy and a sharp drop in copper prices weighed on global markets, according to analysts at Deutsche Bank.
China has been edging to the forefront of investors' minds since February data showed exports tumbled 18% compared to last year. That followed news that the country had experienced its first-ever corporate debt default.
In recent weeks, the Chinese central bank has also loosened its grip on its currency, allowing the yuan to fluctuate more than usual, shaking confidence in what had been seen as a safe bet.
Investors have also been keeping an eye on the crisis in Ukraine, where pro-Russian militants have been cementing control of Crimea. Ukraine's interim Prime Minister arrived in Washington to meet with President Barack Obama Wednesday, before traveling to New York Thursday to address the United Nations Security Council.
In corporate news, Herbalife (HLF) shares plunged 7% after the nutritional supplements company said it is being investigated by the Federal Trade Commission.
The news comes one day after hedge fund manager Bill Ackman, who has repeatedly called Herbalife a pyramid scheme, launched an attack on the company's business practices in China. Ackman, who has a $1 billion bet that Herbalife stock will fall, has been calling for regulators to investigate the company for more than a year.
Herbalife said it welcomed the investigation and plans to cooperate. The company is confident that it is in compliance with all regulations and hopes the investigation will clear up "the tremendous amount of misinformation in the marketplace," according to a statement.
Related: Herbalife tumbles on FTC probe
The FTC investigation sparked speculation on StockTwits that Herbalife could be taken private by Carl Icahn, the company's largest shareholder and Ackman antagonist.
"It sounds counter intuitive, but odds of $HLF going private just went up- particularly if its biggest holders want to KO its biggest critic," read a tweet from mohannadaama.
Meanwhile, shares of another "multi-level" marketing company, NU Skin (NUS), moved higher after an initial pullback on the Herbalife news.
"$NUS What a reversal and this a genuine one, NUS no slouch people, there product are in crazy demand globally!," said Championinvestor in a tweet.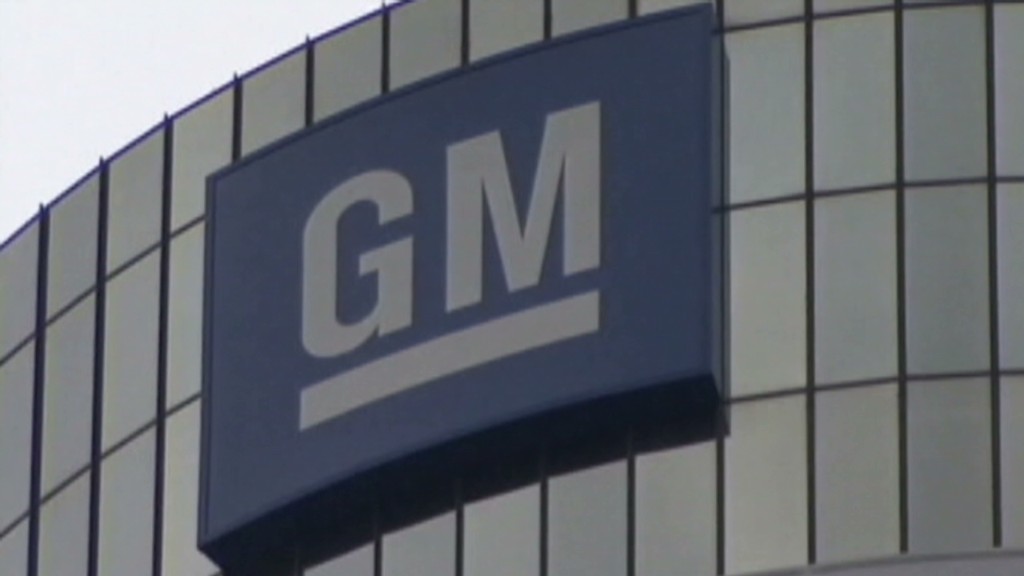 Federal prosecutors are reportedly investigating General Motors (GM) over its handling of ignition switch problems that have been linked to 13 deaths. The stock was little changed Wednesday morning after plunging 5% Tuesday.
Despite the safety concerns, many traders on StockTwits are still bullish about GM stock.
"Legal worries overblown, strong fundamentals and a cheap stock. Buying more on the dip, long $GM," posted Mully99.
But others said the market is underestimating the potential risk for GM.
"$GM Almost green on the news of criminal investigation ... Makes perfect sense. Sheesh," wrote BullHorns.
Tesla (TSLA) shares bounced back after tumbling Tuesday on news that New Jersey will force the electric car maker to sell through franchise dealerships, rather than direct to consumers.
Plug Power (PLUG) rebounded after plummeting Tuesday. Rival fuel cell stocks Ballard Power Systems (BLDP) and FuelCell Energy (FCEL) were also higher in a volatile day of trading. The companies are considered highly speculative and have enjoyed a massive run as of late.