Stocks jumped Monday even as the West imposed sanctions on Russia over the crisis in Ukraine.
The Dow rose 178 points, or more than 1%, and snapped a five day losing streak. The S&P 500 gained 1% and Nasdaq advanced 0.8%.
Initial results show Crimeans who voted in a Sunday referendum overwhelmingly supported the idea of breaking from Ukraine to join Russia. The results were expected -- and the West maintained the referendum was illegal. Moscow strongly backed the vote.
Related: Vote in CNNMoney's March Stock Mania tournament
EU officials on Monday agreed to sanctions on 21 individuals that include both travel bans and asset freezes. There are worries that sanctions risk escalating a trade war that would hit the global economy.
"The referendum outcome was widely expected and so did not yield a sustained response from investors," explained Ilya Spivak, a currency analyst at DailyFX. "Monitoring follow-on theatrics will be important in gauging further market moving potential."
Russian markets, which have been slammed so far this year by the rising tensions with the West over Ukraine, also showed signs of stabilizing. The main European markets all closed higher, while Asian markets ended mixed.
Related: Fear & Greed Index now in neutral
On the corporate front, some tech stocks got a boost from their early investments in some hotly anticipated initial public offerings.
Sina (SINA) shares bounced after the Chinese media conglomerate's Weibo subsidiary filed to go public Friday. Beijing-based Weibo, with over 61 million users as of December, is considered the Twitter (TWTR) of China.
And Yahoo (YHOO) shares jumped 4% Monday after Chinese internet giant Alibaba said over the weekend that it plans to go public in the U.S. Yahoo! owns a stake in Alibaba, a company which has been compared to Amazon (AMZN) and eBay (EBAY) and is expected to raise as much as $15 billion.
Sina and Yahoo were the biggest gainers on CNNMoney's Tech 30 Index Monday. Several traders were excited about what the Alibaba news meant for Yahoo.
"$YHOO smart investment in Alibaba," said StockTwits user desitrader100.
"Alibaba IPO has YHOO mkt value EXTREMELY low and compelling," echoed Congostockchat.
But another trader was less enthusiastic.
"What could go wrong w/ a giant China conglomerate we really know nothing about?...$YHOO," quipped stocktwitsjohn.
StockTwits trader TrendHunter thought Sina was also benefiting from the news that China's central bank would further loosen its hold over yuan trading. The move marks another step in the government's push to open up its economy and markets. The Shanghai Composite jumped by 1% Monday.
"$SINA...loosen of yuan looks to be having an effect," he said.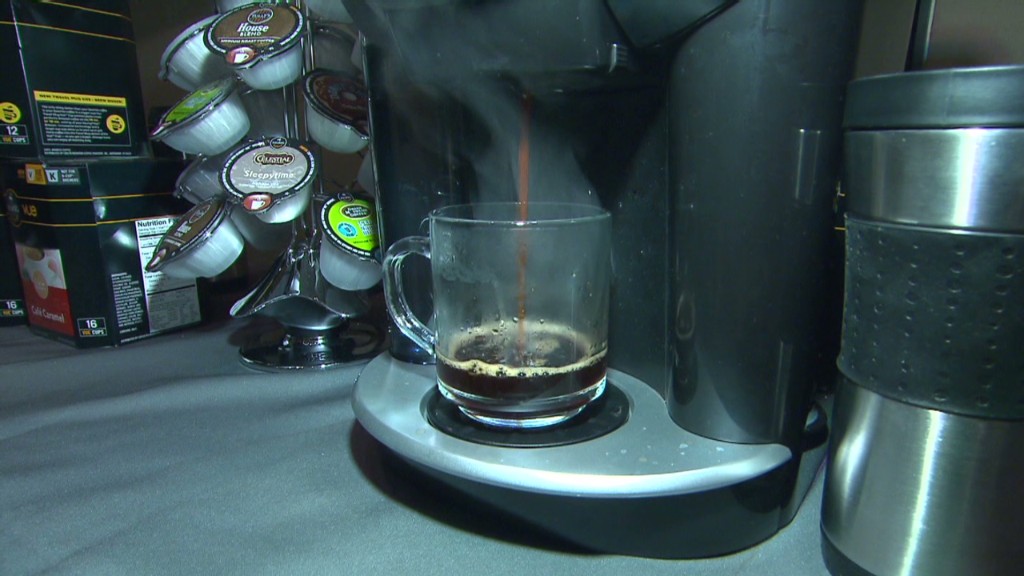 Keurig Green Mountain (GMCR) shares popped on the announcement that the company will join the S&P 500.
Hertz (HTZ) spiked almost 5% after rumors that the company plans to spinoff it's equipment rental business.
Shares of Sears (SHLD) rose after the struggling retailer's board approved the spinoff of its Lands' End clothing line.