The bulls capped off a seesaw week on Wall Street by carrying the Dow to a new all-time record on Friday.
All of the major indices -- the Dow, S&P 500 and Nasdaq -- closed firmly in positive territory today, shedding losses from early in the session. The Dow's close of 16,583.3 narrowly topped a prior record set on April 30 of 16,580.8.
While the Dow eked out a win for the week, the S&P 500 and Nasdaq lost ground. This marked the 10th week that the S&P 500 has alternated between gains and losses. That's the longest such streak in nearly 20 years.
Perhaps traders got into a better groove after throwing on their Beats headphones.
The tech world is buzzing about reports indicating Apple (AAPL) is considering a $3.2 billion takeover of Beats Electronics, a popular headphone maker and streaming music provider. The deal would be Apple's largest ever and create a huge windfall for Beats co-founder Dr. Dre and investor Carlyle Group (CG).
Related: Apple is part of CNNMoney's Tech 30
One trader joked that Apple rival BlackBerry (BBRY) should make a similar move.
"Great news today for $AAPL. In related news, $BBRY to buy Vanilla Ice's remodeling company," StockTwits user bclund wrote.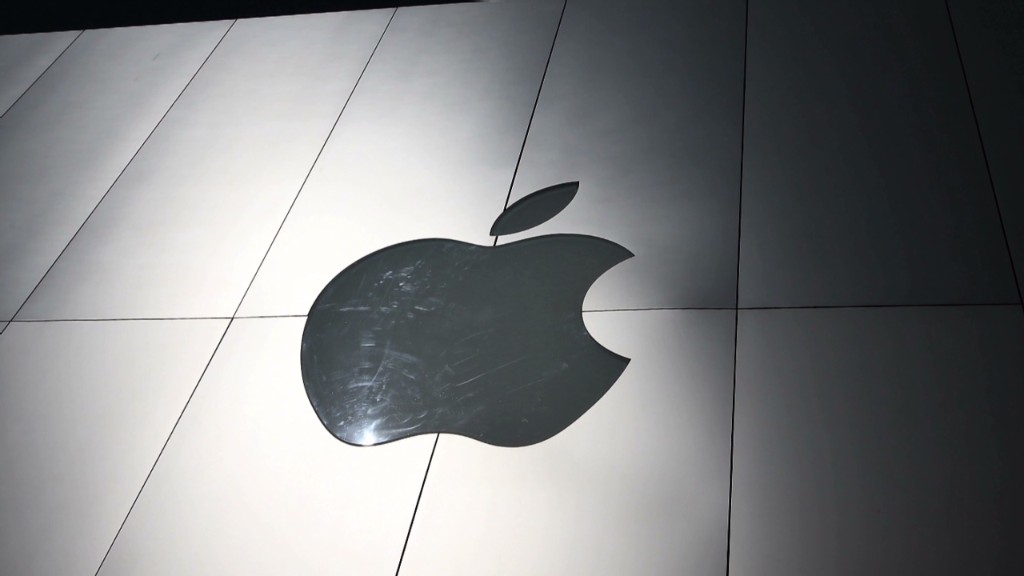 Some analysts panned the possible acquisition, and shares of Apple closed slightly lower. But one trader said Apple would be getting a good deal.
"$AAPL How is 3.2B overvalued on 1B is revenue? Quite possibly the cheapest acquisition that has been made YTD," StockTwits user hedgeTheRisk wrote.
Related: The big winner if Apple buys Beats
Pandora Media (P), which provides a rival streaming music service, traded higher following the news.
Rocket Fuel (FUEL)plunged over 20% as the digital advertising company logged disappointing revenue and revealed a tepid outlook for the current quarter.
In other earnings news, Hilton Worldwide (HLT) ticked higher after more than tripling its profits and raising its outlook for the year. The hotelier also said it's planning to build new hotels.
Related: Fear & Greed Index shows investors still gripped by fear
Ralph Lauren (RL) fell more than 2% and touched the lowest levels in almost two years amid disappointment over the company's pessimistic outlook. It continues to struggle to grow as fast as some of its competitors. On the other hand, Gap (GPS) popped 3% on upbeat projected earnings and a 9% jump in April same-store sales.
Investors drove CBS (CBS) 2% lower as the media giant's revenue fell more than feared due in part to the absence of the Super Bowl. News Corp. (NWSA), the publishing giant controlled by Rupert Murdoch, rose more than 5% after logging better-than-expected profits despite a dip in revenue.
Stratasys (SSYS), a 3D printer maker, declined 5% even after swinging to a profit and reporting soaring revenue.
Related: ECB holds drops heavy hints
European markets closed in the red but most lost well less than 1% on the day.
Asian markets ended with muted, mixed results. But India's Sensex index was a standout performer, rising over 2.5% late in the day, with investors feeling optimistic as the end of the Indian elections nears.