Talk about an ugly day for retailers.
Investors took chips off the table on Tuesday as everyone from Staples to Urban Outfitters provided fresh evidence that Americans are spending less in brick-and-mortar stores.
The Dow Jones industrial average, S&P 500 and Nasdaq all closed solidly in the red. The Dow fell 138 points and landed at three-week lows. The S&P 500 was off 0.65% and the Nasdaq down 0.7%.
Here are the key talking points from today:
1. People aren't shopping -- at least not at these stores
Traditional U.S. retailers are struggling. Office supply store Staples (SPLS) slumped over 12% on lousy earnings and a warning that results in the current period are likely to fall short of expectations. That news also weighed on rival Office Depot (ODP), which fell 6%.
"$SPLS Staples slides as strip malls march toward extinction," StockTwits user txbajabill wrote.
Related: Staples stock plunges 13% on weak sales
Dick's Sporting Goods (DKS) tumbled 18% after revealing subpar golf and hunting sales that sparked weaker than expected results. Dick's also spooked investors by dimming its sales and earnings outlook for the entire year. The company needs a new round -- or arsenal -- of ideas.
2. Not so pretty looks at Target, Penney and Urban Outfitters
It wasn't much prettier for regular clothing, either. Shares of Urban Outfitters (URBN) fell 9% after the retailer revealed a profit drop that was driven by higher expenses. T.J. Maxx and Marshalls parent TJX (TJX) slid nearly 8% on an earnings and sales miss.
Another struggling retailer, Target (TGT), announced the departure of Canadian chief Tony Fisher, who will be replaced by Mark Schindele. The move comes just weeks after Target dismissed CEO Gregg Steinhafel and amid concerns about continued losses in the company's Canadian division. Target is set to report results Wednesday morning
Department store J.C. Penney (JCP) lost ground after Wells Fargo downgraded the stock. CNNMoney's Paul R. La Monica doesn't buy the JCP rebound story, either.
The flurry of bad news didn't instill confidence in PetSmart (PETM) investors ahead of the specialty retailer's scheduled earnings report Wednesday morning.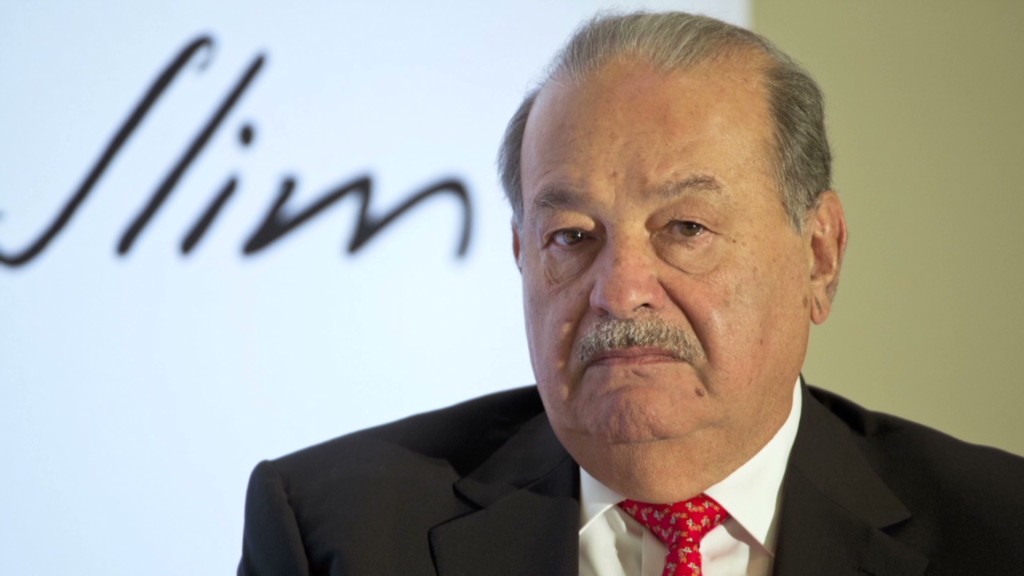 3. Burgers & spring cleaning
One of the lone positive retail stories today is Home Depot (HD), which rallied 2% after upgrading its outlook. The rosier view offset concerns over the home improvement retailer's weak first-quarter profits and sales.
Maybe people really are doing their spring cleaning and summer repairs.
Americans might not be shopping much in brick-and-mortar stores, but they're definitely gobbling up Red Robin (RRGB) burgers. The fast food joint's shares popped 13% on a first-quarter earnings beat fueled by sales and margin growth.
4. Remember momentum stocks?
Growth concerns were triggered by Caterpillar (CAT), which said machine sales slumped 13% in the three months ended in April. The mining equipment maker dropped almost 4%, making it the worst performer on the Dow. Other industrial stocks like United Steel (X) and Alcoa (AA) were also under pressure.
On the heels of Monday's gains, some beat-up momentum stocks continued to make headway despite few major developments. Shares of FireEye (FEYE) climbed 6%, while Pandora Media (P) advanced almost 2%.
Related: CNNMoney's tech 30 index down today
More recall issues hit shares of General Motors (GM). The auto maker fell over 3% after recalling another 2.4 million vehicles that will result in a $200 million charge.
5. Martial law in Thailand, mixed action overseas
While markets seem to be lacking any clear direction, the CNNMoney Fear & Greed index indicates that investors continue to feel fearful.
European markets closed mostly lower. Vodafone (VOD) shares slumped 5% following quarterly results. Credit Suisse (CS)rose 1% after the bank pleaded guilty to charges related to U.S. tax evasion. The Swiss lender agreed to pay $2.6 billion to settle a long-running probe.
Asian markets ended the day on a positive note, though gains were small. Thailand's stock market retreated 1.2% and the country's currency dropped after the Thai army surprised the country by declaring martial law.