For a summer Friday, markets were in a feisty mood. From Iraq to Priceline, there was a lot for investors to weigh, but stocks finished up.
Here are the 5 big themes to follow:
1. Don't get spooked by Friday the 13th: Wall Street isn't too superstitious when it comes to Friday the 13th. At least in June. Including today, stocks have risen on 11 of the last 13 occasions when Friday the 13th occurred during the month of June since 1928, according to S&P Dow Jones Indices.
To that end, the Dow, S&P 500, and Nasdaq all rose Friday with the Dow up 0.25%.The results weren't as stellar for the week. All three indices ended the week down with the Dow 0.88% lower.
2. Priceline names a price and others follow: Priceline (PCLN) said it was buying restaurant reservations site OpenTable (OPEN) for $2.6 billion. Shares of OpenTable skyrocketed over almost 50%, trading over the $104 a share sale price, while Priceline fell.
"$PCLN Stopped out of my position. Will reconsider when $OPEN Deal is scrutinized and fully digested." said AskLou on StockTwits.
Other internet stocks catering to local businesses soared on the news as well, including Yelp (YELP), Groupon (GRPN), and GrubHub (GRUB).
Related: Fear & Greed Index still shows extreme greed
3. Stock movers -- Citi, Intel, HP: Citigroup (C) shares slid after reports that the Justice Department is seeking a $10 billion settlement from the bank over its role in selling mortgage-backed bonds in the lead up to the financial crisis.
"$C have to wonder when the 'throw in the towel' moment is for most investors," said StockTwits trader HighNeg007. The stock is down around 9% in 2014 and earlier in the year had its plan to increase its dividend and launch a share buyback program rejected by the Federal Reserve.
Intel (INTC) powered forward by almost 7% after the company announced a more positive outlook for the second quarter. Business PC purchases are picking up, according to Intel. PC-maker Hewlett-Packard (HPQ) and Microsoft (MSFT) got a nice boost as well.
Investors were also keeping an eye on DreamWorks (DWA), which releases the second installment of its widely popular "How to Train Your Dragon" saga over the weekend. The media company is hoping a good box office showing for that film will make up for the less-than-stellar performance of its "Mr. Peabody and Sherman" earlier this year.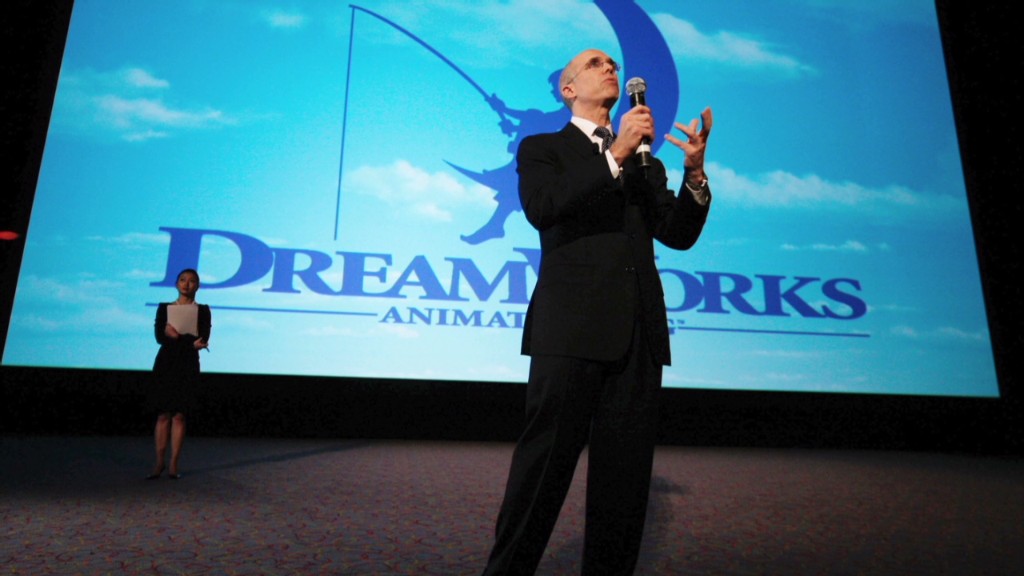 DreamWorks shares have gotten a lift in the past month, but they slid Friday and are still down by 23% for the year.
Related: Summer blockbusters impact stocks
4. Iraq back on investors' minds: Investors remained calm as President Obama spoke about the instability in Iraq Friday and said America would not send troops. Stocks barely moved on the president's remarks, but oil and gold crept up slightly. Crude oil prices are trading at nine-month highs, pushing higher to almost $107 per barrel.
Large areas of the country have been overrun by militants, raising fears that oil production and exports could be hit. Oil prices jumped over 4% this week to levels not seen since last September.
Related: Oil prices spike as Iraq violence flares
Gold prices rose slightly to over $1,277 per ounce, following their rally Thursday of over $10. Gold tends to rise in turbulent times as investors seek safe havens.
Elsewhere on the worry front a key measure of inflation, the Producer Price Index, unexpectedly fell in May, raising concerns about slower growth in the U.S.
5. Rate hike across the pond?: Investors have remained confident that central banks will keep rates low for some time, but that is now being called into question.
On Thursday, the head of the Bank of England said that U.K. interest rates could rise sooner than markets expect. That could mean a rate rise as early as the end of 2014. The pound climbed against the dollar to its highest level in years on the announcement.
Steven Englander, managing director at CitiFX, said the warning would turn the spotlight back on policymakers at the U.S. Federal Reserve.
"Investors [will] look to next week's Federal Open Market Committee [meeting] as a guide to whether the Fed sees itself beginning the road to normalizing policy or engaged in an ongoing effort to avoid normalization for as long as possible," he said.
In Asia, the Bank of Japan kept its monetary policy unchanged.
More International action: European markets finished mostly lower, while Asian markets ended with mixed results. India's market dropped this week, although it is still a top performer for the year -- up over 19%.
Brazil's Bovespa Index was on a tear all week -- up nearly 4% as of yesterday as the World Cup kicked off, but the index dipped Friday as protests continue to rock the country.