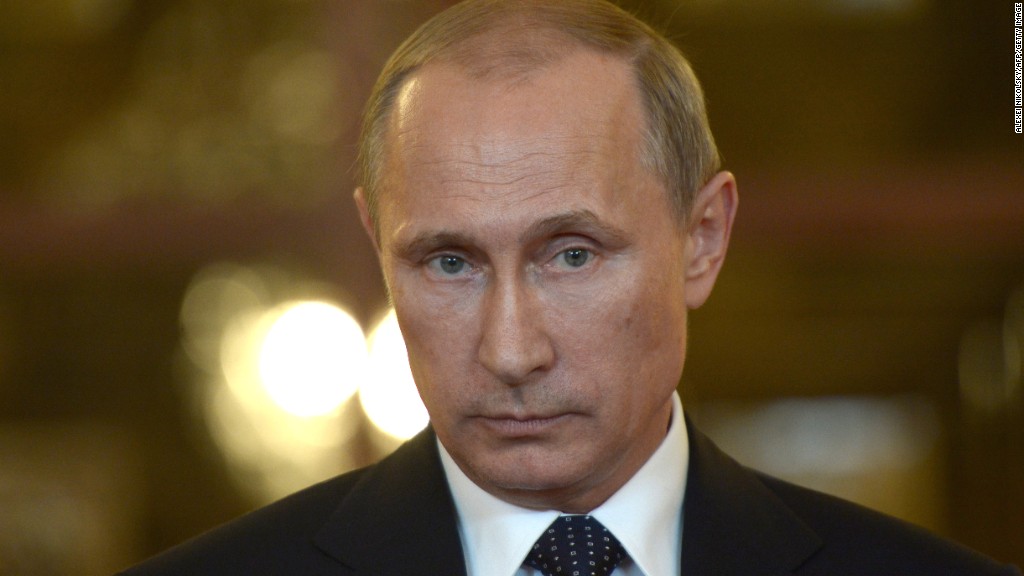 Russia and Ukraine appear to be moving closer to a ceasefire. Investors celebrated the news with a global stock market rally, though U.S. markets lost steam Wednesday afternoon.
The S&P 500 hit a new intraday record during early action before closing fractionally lower. The Dow also flirted with record highs and closed slightly higher. The tech-heavy Nasdaq closed about 0.6% in the red as Apple (AAPL) tumbled 4%.
"There is now a glimmer of hope that at last the presidents of Russia and Ukraine will endorse a political and not disastrous military solution to the crisis," said Lilit Gevorgyan, an analyst covering Russia and Europe at IHS Global Insight.
Too soon to party? The rallies in global markets were limited a bit by confusion over what exactly the two countries agreed to.
After Ukraine initially said a ceasefire had been reached, Russia denied it. Kiev later rephrased its statement, saying a ceasefire "regime" -- or framework -- had been reached.
Related: Morgan Stanley predicts stock market surge
"The danger is that the rally is quickly reversed as it starts to emerge that, in fact, we are still some way off from the end to the conflict," said Liza Ermolenko, an emerging market economist at Capital Economics.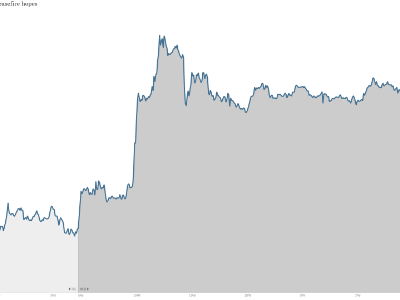 Still, investors applauded the progress. Russia's stock market surged 3.3%. This comes mere hours after Russia's ruble hit its lowest point ever in trading against the U.S. dollar.
Exchange-traded funds, or ETFs, that track Russian assets popped as well. The Market Vectors Russia ETF (RSX) and iShares MSCI Russia Capped ETF (ERUS) bounced 6% each.
The ceasefire would also have a big impact on Europe, especially Germany which does a lot of trade with Russia and Ukraine. The sanctions and fighting have taken a toll on the European economy, so much so that Europe stalled to nearly zero growth in the second quarter.
On Wednesday, Germany's DAX climbed almost 1.3%.
Shares of Carlsberg (CABGY) and Adidas (ADDDF) were also on the rise -- the Danish brewer and German sportswear company have been especially hard hit by the tensions.
There's pressure on the European Central Bank to do more to aid the Euro Zone economy when it meets on Thursday. It's unclear if a ceasefire would have any impact on their decision.
Related: Revolving door: Washington to Wall Street
The global stock rally extends to America: In the U.S., the S&P 500 set a new intraday record of 2,009.35. If it had closed above 2,003, the index would have notched its 33rd record close this year alone, but it wasn't meant to be on Wednesday.
The ceasefire talks did boost shares of American companies that have been struggling in Russia, including McDonald's (MCD).