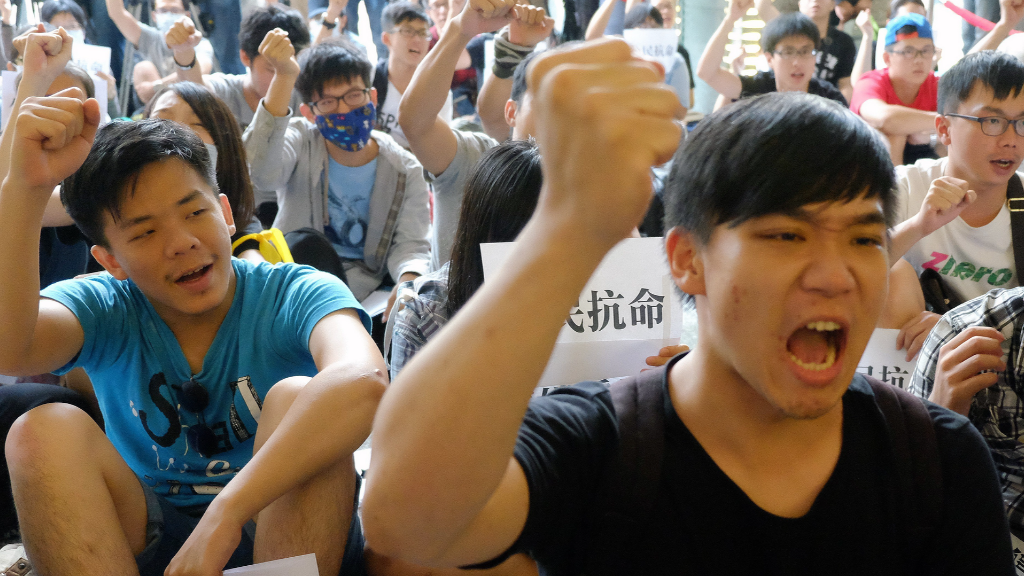 The world is flat when it comes to stock market jitters today.
Stocks dropped sharply in morning trading Monday after worries about pro-democracy protests in Hong Kong spilled over to most U.S., Asian and European markets.
The Dow dropped about 160 points in early trading before investors trimmed the loses. The Dow finished the day down just over 40 points. The S&P 500 and Nasdaq also edged lower. At one point the Nasdaq fell nearly 1% before it also lessened the alarm to end only 0.14% in the red. Energy stocks took the biggest beating.
Related: 3 lessons investors can learn from Derek Jeter
According to Art Hogan, Chief Market Strategist for Wunderlich Securities, there are some questions over whether the protests in Hong Kong could spread to mainland China.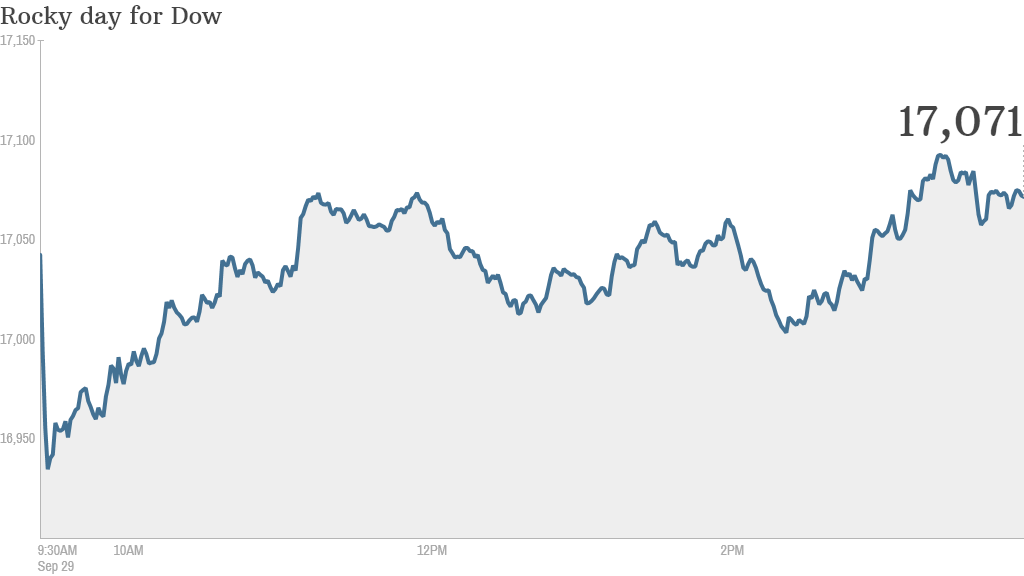 "We're watching in real time protests picking up momentum," he said. "Whatever transpires from this, could that slow the Chinese economy spread even more than we're worried about it slowing down?"
It's not clear if everyone feels that way. While Hong Kong's Hang Seng index fell 1.9% Monday, Shanghai's SE Composite Index edged up.
Beyond China, Hogan feels investors are still nervous about Europe's economy taking a further hit from the West's sanctions against Russia over its actions in Ukraine.
Those issues are for now trumping any optimism about the U.S. economy, Hogan claimed.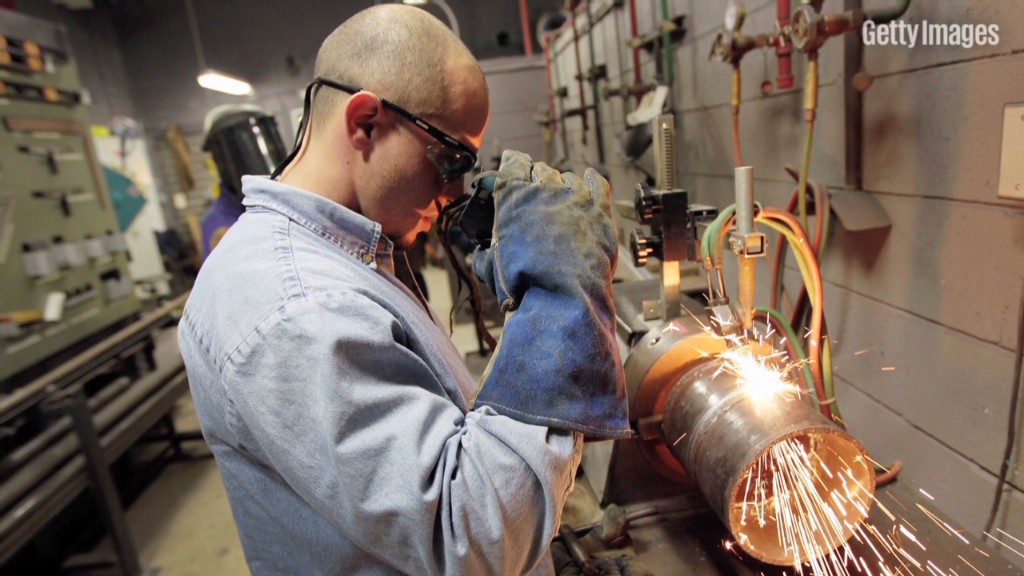 Monday's losses come on the heels of a rough week for the stock market. The S&P 500 and Nasdaq indexes are both down over around 1.5% for the month of September, which is often known as a tough one for stocks.
Still, many investors aren't buying the notion that the market is overvalued. Goldman Sachs put out a report Monday that noted that return on equity (ROE), a closely watched metric of corporate profits, is at its highest level in eight quarters. The bank said the market's current valuation is therefore justified since big businesses are healthy.
Regardless of how you view the markets right now, one thing is certain: volatility is back.
After multiple big swings up and down last week, CNNMoney's Fear and Greed Index is sitting squarely in "Extreme Fear" mode.