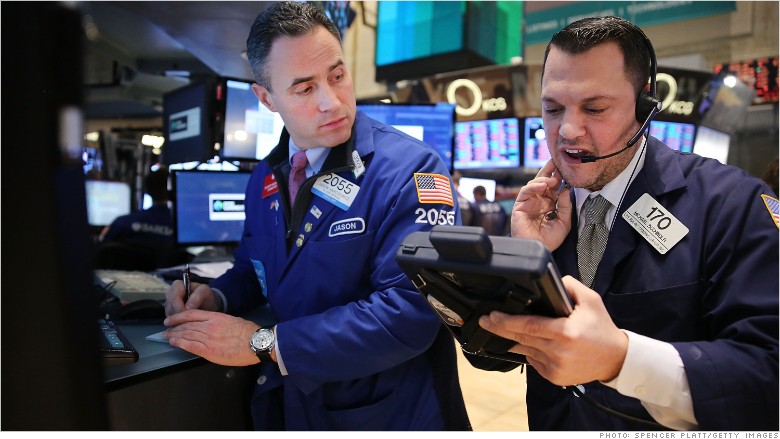 Mario Draghi has fired his QE gun.
The president of the European Central Bank on Thursday unveiled a massive asset-buying program to kickstart the region's ailing economy.
Here are the 5 things you need to know before the opening bell rings in New York:
1. European QE: The ECB announced a huge stimulus program that will inject €60 billion ($69 billion) into the eurozone economy each month until September 2016. The program is larger than the €50 billion a month of bond buying speculated earlier. The central bank also kept interest rates unchanged at record-low levels. The euro fell slightly after the announcement, buying $1.15.
2. Futures climb: QE talk buoyed U.S. stock futures. Dow and S&P 500 futures rose 0.5%, pointing to a firm start to the session.
3. Earnings & economics: Verizon (VZ) and Southwest Airlines (LUV) are due to report earnings before the opening bell and Starbucks (SBUX) issues its results after the close. It's a light day for economic data, just the U.S. government's weekly jobless claims due out at 8:30 a.m. ET.
4. International markets overview: European markets moved higher following the ECB announcement, while Asian markets ended with gains. The Shanghai Composite extended its recent strong run, closing up 0.6%.
5. Market recap: It was an upbeat session for U.S. markets Wednesday. The S&P 500 rose 0.5%, the Nasdaq added 0.3% and the Dow Jones industrial average put on 0.2%.
Shares of eBay (EBAY) climbed nearly 3% in extended trading after the company reported a jump in quarterly profit and said it would cut 2,400 jobs.