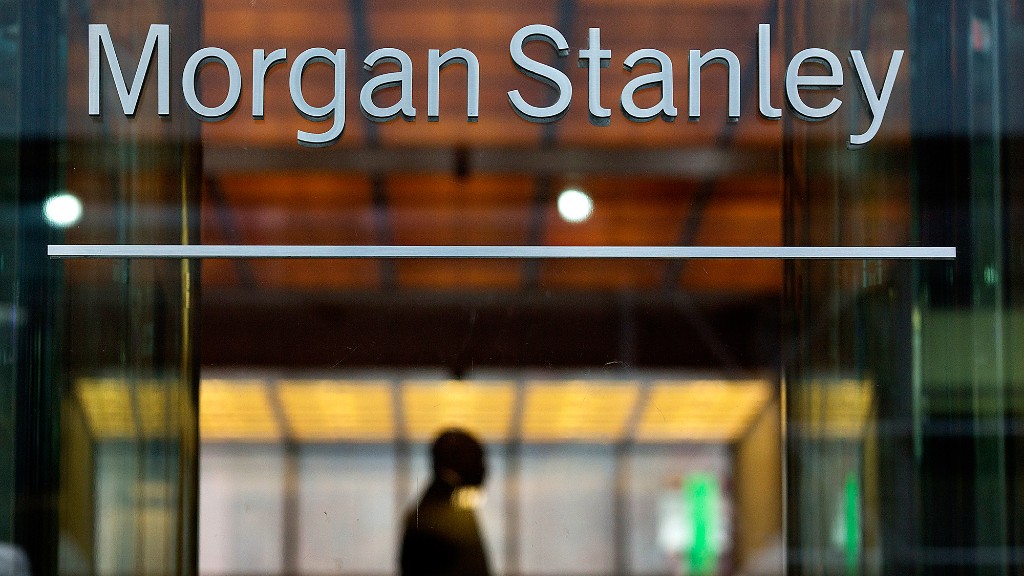 Markets keep creeping to fresh records and it looks like the trend could continue Thursday.
U.S. stock futures are edging up, though the gains are small.
Here are the five things you need to know before the opening bell rings in New York:
1. Watch the banks -- Morgan Stanley, Standard Chartered, RBS: Shares in Morgan Stanley (MS) could be on the move Thursday after it agreed to pay $2.6 billion to settle a case over mortgage-backed securities. The bank said the settlement with the U.S. Department of Justice -- reportedly its biggest legal bill from the financial crisis -- will hit earnings for 2014.
Shares in Standard Chartered (SCBFF) were rising in London after the bank, which focuses on emerging markets, said former JPMorgan investment banker Bill Winters will take over as CEO. Meanwhile, shares in Royal Bank of Scotland (RBS) are dipping after the firm reported another annual loss in 2014.
2. Earnings and economics: Kohl's (KSS), Taser (TASR) and SeaWorld (SEAS) are among the companies reporting earnings before the opening bell.
J.C. Penney (JCP), Gap (GPS) and Herbalife (HLF) will report after the close.
On the economic side, the U.S. government will report on weekly jobless claims at 8:30 a.m. ET. It will also update the Consumer Price Index at the same time.
3. U.S. officials vote on Internet regulations: The Federal Communications Commission (FCC) is expected to approve new rules Thursday that -- depending on which side you believe -- either ensure a fair Internet or smother it with unnecessary regulation. The decision could have a wide reaching impact on companies ranging from Netflix (NFLX) to Comcast (CCV).
The FCC will decide on the rules in secret. Commissioners will make statements, but they probably won't publish the actual rules for weeks.
4. International markets overview: European markets are inching higher in early trading, while Asian markets mostly closed the day with small gains.
5. Wednesday market recap: The Dow Jones industrial average gained 15 points to hit a new closing record. The S&P 500 slid 0.1% and the Nasdaq was essentially unchanged.