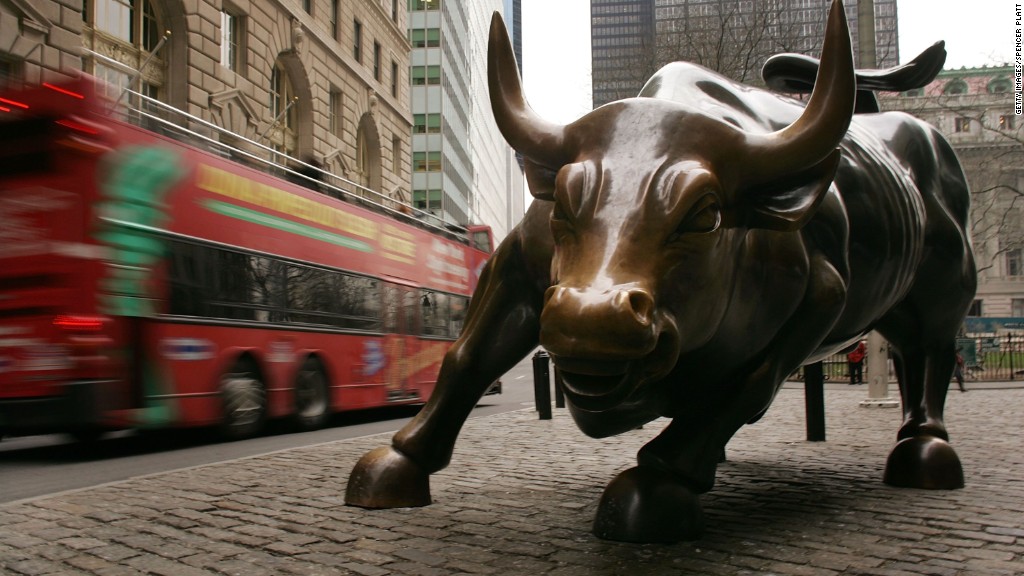 It feels as if investors are plotting their next move now that markets have edged back from all-time highs.
Wall Street seems calm, but you can never trust it to stay that way.
Here are the four things you need to know before the opening bell rings in New York:
1. India cuts rates again: The Reserve Bank of India unexpectedly cut key lending rates yet again on Wednesday, just days after the government unveiled a new budget.
The central bank was not scheduled to issue a rate decision, and the move took economists and analysts by surprise.
"India has jumped on the bandwagon and joined 19 other central banks in deciding to cut interest rates," said IG market analyst Alastair McCaig. "The clamor for central bankers to stimulate markets through cuts leaves the U.S....looking increasingly isolated."
Stocks in Mumbai jumped after the decision, before moving back down.
2. Watching the Fed: The U.S. Federal Reserve may also cause waves Wednesday when it publishes its Beige Book at 2 p.m. ET. The publication offers anecdotal information on the state of the economy.
Paul Donovan, senior global economist at UBS, said the details about how oil prices are influencing inflation will be of particular interest.
Some are also expecting analysis of the effect of the West Coast port shutdown.
3. Stocks dip: U.S. stock futures are edging lower, alongside most European markets.
Asian stock markets mostly ended the day with losses.
On Tuesday, the Dow Jones industrial average lost 85 points, while the S&P 500 slid 0.5% and the Nasdaq fell 0.6%.
The slide comes after the Dow and S&P 500 hit all-time highs on Monday. The Nasdaq also closed on Monday at a 15-year high.
Related: Tell us how you would invest $1,000
4. Earnings updates: Abercrombie and Fitch (ANF), American Eagle (AEO), PetSmart (PETM) and the maker of Jack Daniel's whiskey, Brown-Forman (BFA), will report ahead of the open.
H&R Block (HRB) is among the main companies reporting after the close.
Shares in Standard Chartered (SCBFF) are jumping by about 4% in London after the British bank reported full-year results.
The bank reported a sharp drop in profits, but investors bid shares higher as they were relieved the bank didn't announce plans to raise more capital.
The bank recently announced it was bringing in a new CEO.