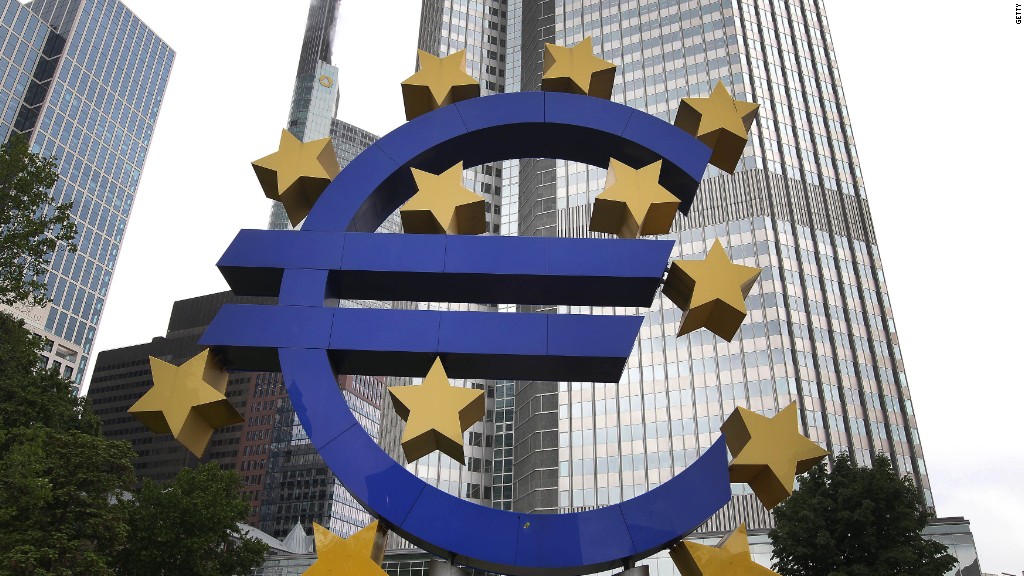 Markets are looking calmer Friday after a highly volatile week.
U.S. stock futures are inching up and global markets are broadly steady.
Here are the four things you need to know before the opening bell rings in New York:
1. Focus on the Fed: It has been an exciting week of ups and downs, but now traders are turning their attention to next week's monetary policy meeting at the U.S. Federal Reserve.
Investors are expecting the Fed to raise interest rates in the next few months as the job market improves and salaries rise. The expectations for tighter monetary policy have helped the dollar rally to new highs and caused some jitters in U.S. markets.
Related: Here's why Japanese stocks are on fire
2. New banking fine: Germany's Commerzbank (CRZBY) has agreed to pay nearly $1.5 billion to U.S. authorities to settle a case related to sanctions and money laundering. Shares in the bank were rising by about 5% in Europe as investors expressed relief that the bank could now move on after a long investigation.
Business records indicate the banking violations occurred between 2002 and 2008.
3. Economics: The Russian central bank cut interest rates Friday, down to 14% from 15%.
The central bank hiked rates to an eye-watering 17% late last year to defend the falling currency. But since January, it's been trimming rates to try to prevent a protracted economic slump.
Back in the U.S., the University of Michigan will post its consumer sentiment index at 10 a.m. ET.
4. Weekly market recap: On Thursday, markets shot up. The Dow Jones industrial average gained 260 points, the S&P 500 surged by 1.3% and the Nasdaq rose by 0.9%. That followed a sharp fall on Tuesday.
The Dow plummeted by about 333 points on Tuesday, marking its worst drop of the year.