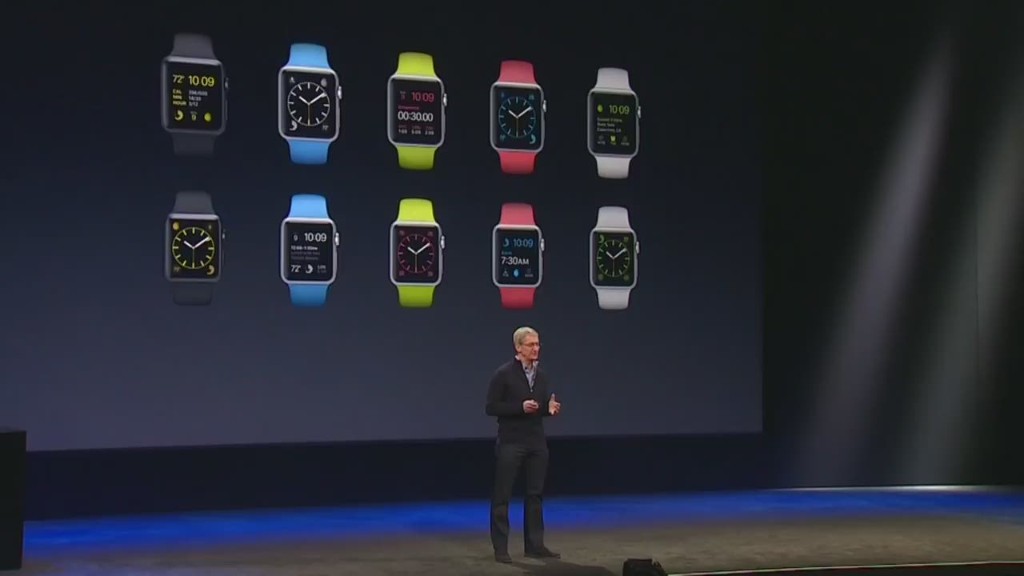 Investors are taking a step back Thursday following a stunning stock market surge.
Here are the five things you need to know before the opening bell rings in New York:
1. Stocks step back: U.S. stock futures are edging down after markets posted big gains Wednesday. The run-up was inspired by comments from the U.S. Federal Reserve indicating it will take a slow and steady approach to rate hikes.
In reaction, the Dow Jones industrial average shot up by 227 points, the S&P 500 rose 1.2% and the Nasdaq closed 0.9% higher.
European markets are taking their cue from the strong performance on Wall Street. Nearly all the major indexes are moving up in early trading. The majority of Asian markets also closed with gains.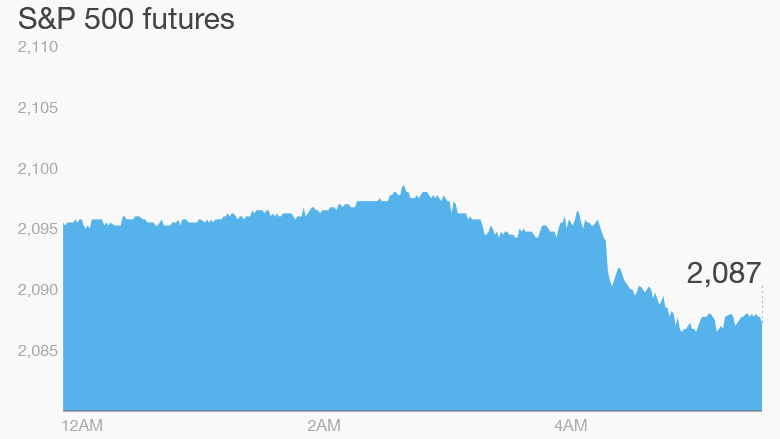 2. Potential market movers -- Apple, Big Oil, eBay: Shares in Apple (AAPL) could see higher than normal trading volume Thursday as the company joins the Dow Jones Industrial Average.
Apple is the largest company in the world based on market capitalization, but it took a long time for it to be included in the benchmark index.
Shares in oil services groups are declining pre-market in reaction to a further 3% slump in crude oil futures, which are now trading around $43 per barrel. Transocean (RIG), Halliburton (HAL) and Schlumberger (SLB) are all off by more than 1%.
Shares in eBay (EBAY) are declining by about 2.5% premarket, slipping back from an all-time high set earlier this month.
3. Target tries to make amends: Target (TGT) is trying to make amends with customers who suffered from a 2013 data breach. It's offering to pay up to $10,000 per person in damages. The proposal is part of a $10 million offer by Target to settle a class action lawsuit.
Shares in the company were flat ahead of the open.
4. Earnings and economics: Nike (NKE) is the main company reporting earnings Thursday. It releases results after the close.
On the economic side, the U.S. government will post weekly jobless claims at 8:30 a.m. ET.
5. Russia and Greece on the agenda: Leaders from across the 28 nations in the European Union are meeting Thursday to kick off a summit where they're expected to discuss a range of issues, including Russian sanctions and Greece's fate.
The leaders of Germany, France, Greece and the European Central Bank will huddle in a smaller group on the sidelines of the summit to discuss the rapid deterioration in Greek finances, which threatens its position in the eurozone.