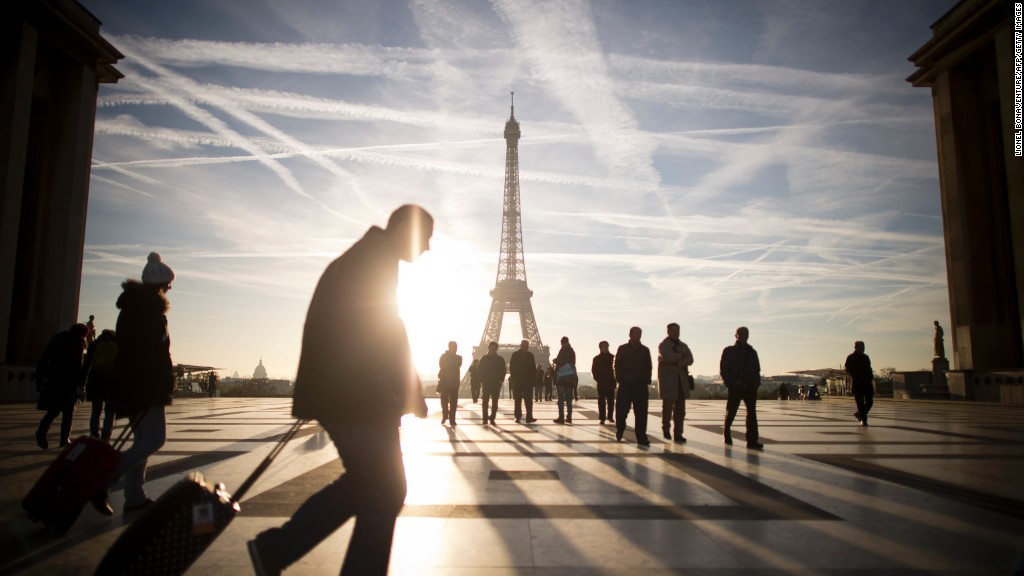 Oh happy days!
U.S. stock futures are moving up, European markets are jumping by about 1%, and nearly all Asian markets closed the day with gains.
Here are the four things you need to know before the opening bell rings in New York:
1. Yellen toes the line: Market watchers say the buoyancy in global markets was inspired by a speech made late Friday by the head of the Federal Reserve, Janet Yellen.
Yellen said the U.S. central bank would be slow and steady with its upcoming interest rate hikes.
"The basic take away is that the [Fed's] policy normalization process will be only a minor transformation from 'Zero Interest Rate Policy' to 'Low Interest Rate Policy'," explained Mike O'Rourke, chief market strategist at JonesTrading. "In her own words, Yellen described it as a 'gradualist approach'."
U.S. stocks closed the week with small gains, following four consecutive days of losses.
On Friday, the Dow Jones industrial average rose by 34 points, the S&P 500 edged up by 0.2% and the Nasdaq closed with a 0.6% gain.
Related: The U.S. economy is showing cracks
2. Focus on oil: Oil is in the spotlight this week with major producing nations hitting the headlines. Crude futures were trading about 1.5% lower Monday.
Iran is negotiating with world powers about its nuclear capabilities. If a general framework for a deal is reached by Tuesday, then the U.S., Iran and others will have until the end of June to hammer out more specifics. That could lead to a lifting of sanctions and allow Iran to pump more oil to world markets.
Saudi Arabia continues to be in focus on expectations that it will launch a ground incursion in Yemen. Last week, Saudi Arabia and a number of other nations launched air strikes over Yemen.
And one of Africa's biggest producers, Nigeria, is tallying up the results of its election at the weekend.
3. Greek drama continues: Greece is waiting for its international partners to approve a list of proposed economic reforms that it submitted Friday.
Greece needs the green light before it can get any more money from lenders. The new left-wing government of the heavily indebted nation could run out of money in a matter of weeks if creditors don't agree to release more bailout funds.
4. Economics: The U.S. government will release February data on personal income and spending numbers at 8:30 a.m. ET.