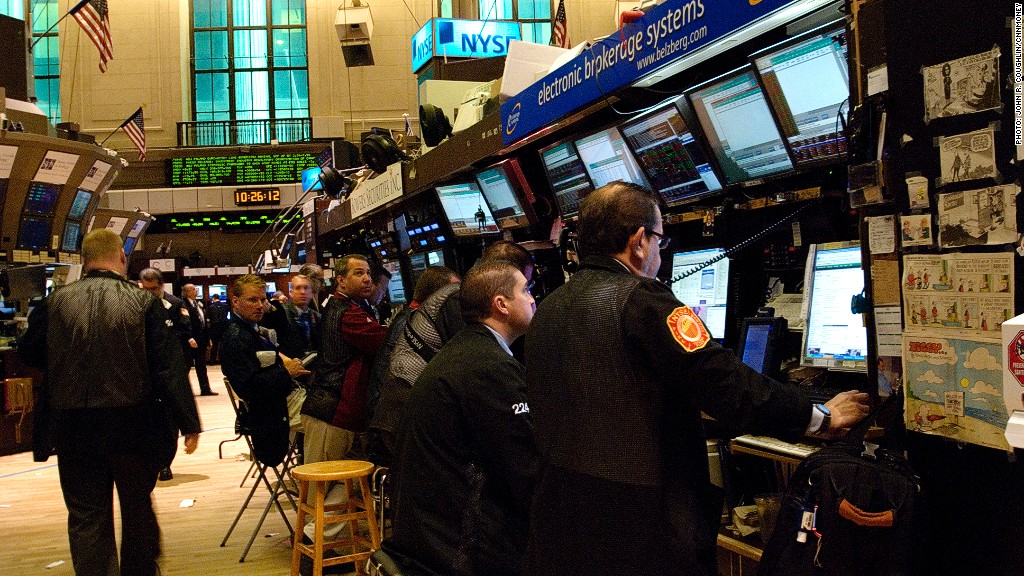 There's plenty going on Tuesday. Be prepared.
Here are the five things you need to know before the opening bell rings in New York:
1. Potential market movers -- FedEx, GM: Shares in FedEx (FDX) could see higher-than-normal trading volume after the company announced a €4.4 billion ($4.8 billion) deal to purchase its Dutch competitor, TNT Express. Shares in TNT shot up by about 31% in Amsterdam on Tuesday.
The acquisition comes two years after UPS (UPS) withdrew its offer to buy TNT after the European Union blocked that deal due to competition concerns.
Shares in General Motors (GM) are nudging lower ahead of the open after the Canadian government announced it had sold its remaining $2.7 billion stake in the automaker. The government had bought shares in the company during the depths of the recession in a move to save GM manufacturing jobs.
2. Stable Samsung?: Samsung's (SSNLF) sales and profits appear to be stabilizing, raising hopes that the South Korean electronics giant will emerge from its smartphone-induced funk.
Samsung said Tuesday that it anticipates an operating profit of 5.9 trillion won ($5.4 billion) for January to March. That's a 31% decline from the previous year, but the strongest number in three quarters.
Shares in the company slipped 0.5% after the announcement.
3. Indecisive stocks: U.S. stock futures are not making any big moves ahead of the open, after swinging around Monday and closing with gains.
On Monday, the Dow Jones industrial average and S&P 500 each rose by 0.7%. The Nasdaq also jumped by 0.6%.
A sharp jump in oil prices helped lift stocks yesterday. But crude futures are currently sliding, down by about 1.5% to trade around $51.40 per barrel.
4. International markets overview: European markets are rallying in early trading, playing catch up with the U.S.
Investors are also feeling confident after the final reading of purchasing managers' sentiment for March -- published by Markit -- showed the economy continued to gain strength last month.
"Whether the eurozone economy has achieved escape velocity to enjoy a return to a strong and sustainable recovery remains uncertain, but the region is certainly seeing its best growth momentum since 2011," said Chris Williamson, chief economist at Markit.
Meanwhile, most Asian markets closed the day with gains. Hong Kong's stock market was closed for a public holiday.
5. Central banks in the spotlight: The central banks in Australia and India have both opted to keep interest rates steady. In Australia, the benchmark rate is staying at 2.25%.In India, the benchmark rate will remain at 7.5%.
In Japan, the nation's central bank will release its monetary policy decision on Wednesday.