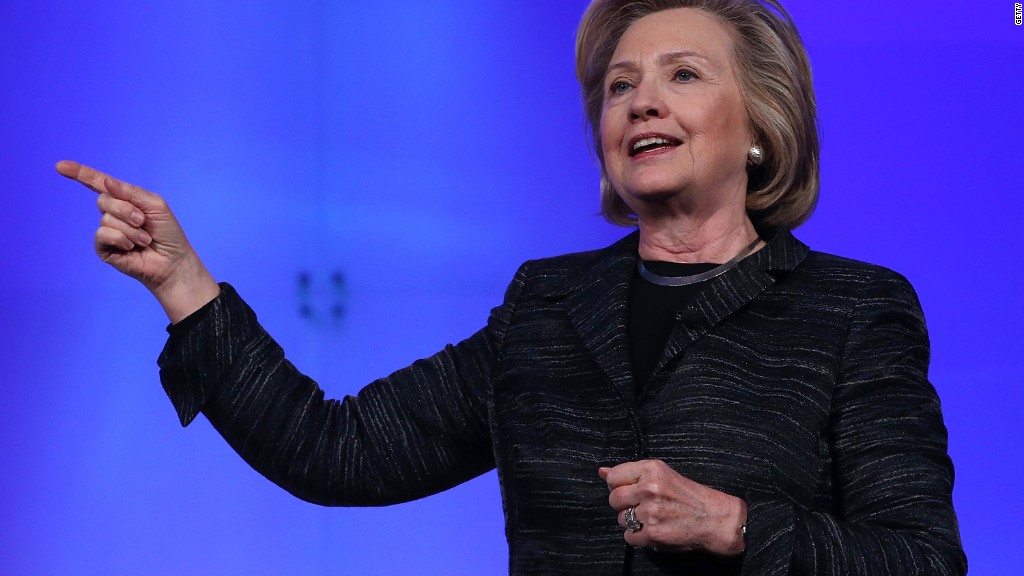 Welcome to a new week.
Let's get started.
Here are the four things you need to know before the opening bell rings in New York:
1. Stock market movers -- Qualcomm, Volkswagen: Shares in Qualcomm (QCOM) are rising by about 2.5% premarket as investors get excited about the idea that the company could break itself up. The Wall Street Journal reports that activist investor Jana Partners has been pushing for a strategic overhaul to boost the company's share price. Shares in the semiconductor company have slumped by about 7% since the start of the year.
In Germany, shares in Volkswagen (VLKAY) are dipping by about 1.5% after weekend reports of a power struggle between the company's chairman and CEO.
2. Market overview: U.S. stock futures are inching lower, European markets are mixed in early trading, while most Asian markets ended the day with gains.
Stock markets in China and Hong Kong posted impressive rallies, with the Hang Seng index surging by nearly 3%.
Over the previous week, all the major U.S. indexes notched gains. On Friday, the Dow Jones industrial average added 99 points, the S&P 500 rose by 0.5% and the Nasdaq edged up by 0.4%.
3. Keep an eye on oil: Crude futures are pushing higher Monday, up by about 1.5% to trade around $52 per barrel.
Oil prices have been volatile over the past week as traders consider how much excess supply could come onto the market if world powers drop their sanctions on Iran.
4. Economics: The Treasury Department will release its monthly budget update at 2 p.m. ET.