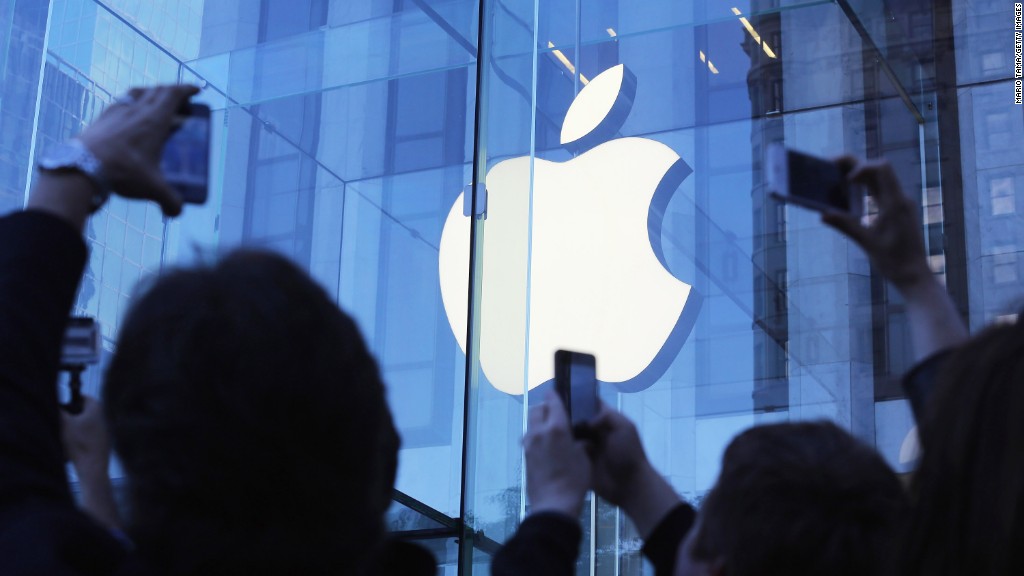 Wall Street is very focused right now on earnings and Apple.
Here are the five things you need to know before the opening bell rings in New York:
1. Amazing Apple: All eyes are on Apple (AAPL) this morning as the tech giant's stock approaches its all-time high.
Shares are rising by about 1% premarket, setting them up to possibly surpass the previous intraday trading record of $133.60. The iPhone maker reported its second-best quarter ever on Monday evening.
2. Earnings: Ford (F), UPS (UPS), Pfizer (PFE), and Coach (COH) are reporting ahead of the open.
Twitter (TWTR), GoPro (GPRO), Kraft Foods (KRFT) and Buffalo Wild Wings (BWLD) will report after the close.
Shares in oil giants BP (BP) and Total (TOT) are both rising by roughly 1% to 2% in Europe after the firms reported their latest results.
Shares in Commerzbank (CRZBY) are declining by about 4% in Germany after the bank said it plans to raise an additional €1.4 billion ($1.5 billion) to strengthen its financial position.
3. Economics: There's a few key economic reports to watch Tuesday.
The S&P/Case-Shiller home index comes out at 9 a.m. ET, giving investors an overview of the strength of the U.S. housing market.
The Conference Board will publish its monthly consumer confidence index at 10 a.m.
In the U.K., official statistics show the nation's economy grew by a slower-than-expected rate in the first quarter. Gross domestic product increased by 2.4% in the first three months of 2015 compared to the same period in 2014. These are the last set of growth numbers to be released ahead of the U.K. election in early May.
4. Stock market overview: U.S. stock futures are looking relatively soft ahead of the open, despite the positive sentiment surrounding Apple.
European markets are mostly moving down in early trading.
Most Asian markets ended the day with losses. The Shanghai Composite index dipped by 1.1%, moving back after hitting a seven-year high on Monday.
5. Monday market recap: Overall trading on Monday was relatively lackluster. The Dow Jones industrial average lost 42 points, the S&P 500 fell 0.4% and the Nasdaq closed with a 0.6% loss.