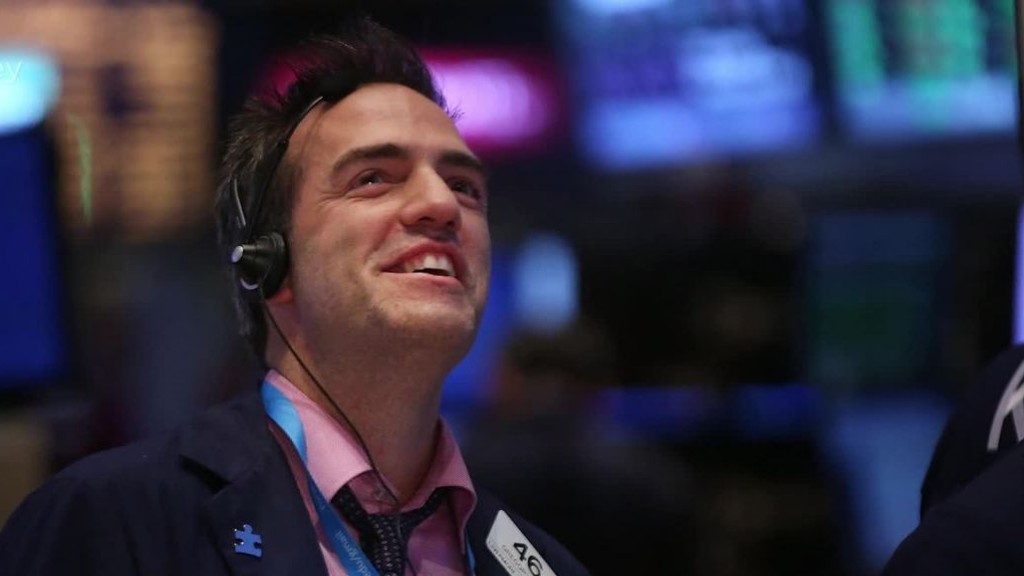 Can you sense a sinking feeling in the markets?
Stocks seem set for a dip.
Here are the five things you need to know before the opening bell rings in New York:
1. Red across the board: U.S. stock futures are pointing lower, European markets are mostly in the red, and Chinese stocks have suffered a major drop.
Both the Shanghai Composite and Shenzhen indexes fell by over 5% Thursday, though this comes on the heels of a stunning rise. The Shenzhen has surged by as much as 100% since the start of 2015, easily making it the world's top performing stock market.
The generally negative mood in the market follows a positive Wednesday where the Dow Jones industrial average gained 121 points, the S&P 500 rose 0.9% and the Nasdaq closed with a 1.5% gain.
Benchmark U.S. indexes are trading near all-time record highs.
2. Earnings: Retailers Abercrombie & Fitch (ANF) and Express (EXPR) are reporting ahead of the open.
Gamestop (GME) will report after the close.
3. Sponsors pressure FIFA: Some of the biggest sponsors of world soccer are stepping up the pressure on FIFA in the wake of Wednesday's corruption revelations. Visa (V) has told the governing body to clean up its act or risk losing it as a sponsor.
4. Economics: The U.S. government is posting weekly jobless claims at 8:30 a.m. ET.
Government data on pending home sales from April will be released at 10 a.m.
Later in the morning, Wall Street will get the latest information on natural gas and crude oil inventories.
5. Google Conference: Google (GOOGL) is kicking off its annual two-day developer conference, where it will showcase its latest techy innovations. It's expected to unveil a spruced up Android operating system.
Watch Google shares as investors react to the latest announcements.