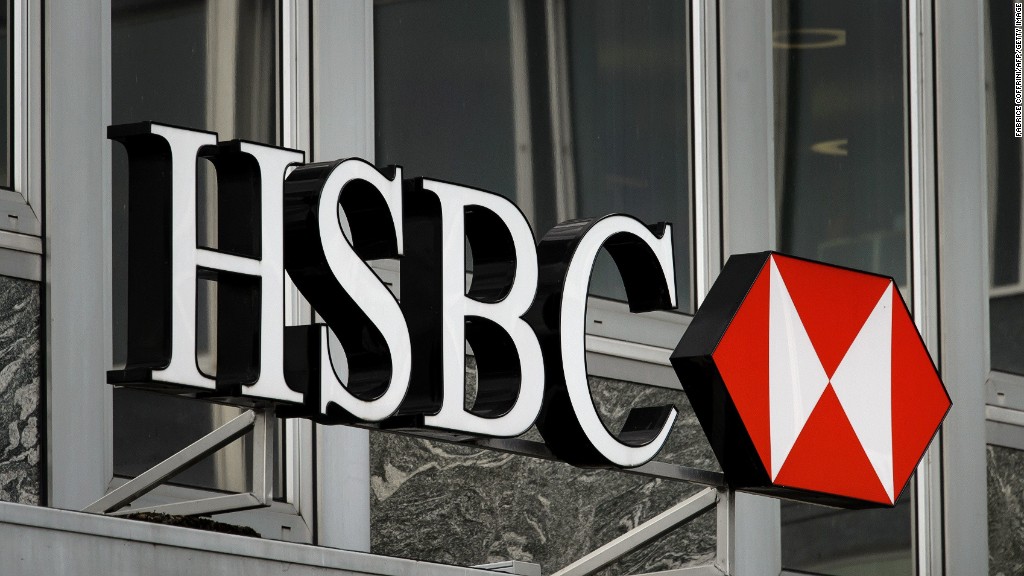 Are we looking at another down day?
U.S. stock futures are slipping lower Tuesday, and world markets are seeing red.
Here are the five things you need to know before the opening bell rings in New York:
1. Unhappiness at HSBC: Global bank HSBC (HSBC) is shedding 50,000 jobs in the coming years as it slashes costs and sells businesses in Turkey and Brazil.
The changes are part of a major restructuring plan that is designed to save the bank $5 billion annually by 2017.
Shares in the bank were slightly weaker in early trading, in line with the rest of the London stock market.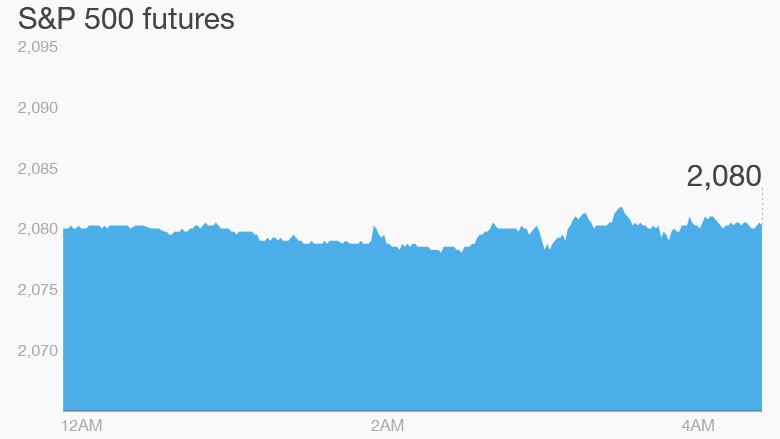 2. Market movers -- eBay, GM: eBay (EBAY) shares rallied by 3% in extended trading after falling nearly 4% on Monday. The stock price fell after the company released its revenue projections, which see gains for 2015 but stagnant or shrinking revenues going forward. The company is working to spin off its PayPal division later this year.
Shares in General Motors (GM) are up about 1.5% premarket after the Wall Street Journal reported its European competitor Fiat Chrysler (FCAM) is trying to prod the company into considering a merger
3. Earnings: Clothing brands Quiksilver (ZQK) and Lululemon (LULU) are reporting ahead of the open.
Mattress Firm (MFRM) will report after the close.
4. International markets overview: European markets are mostly dipping in early trading, while the majority of Asian markets closed with losses.
Investors were feeling downbeat about Chinese inflation data that came in weaker than expected.
In the currency market, the British pound was weakening while the euro is rising.
Crude oil futures are up by about 1% to trade at $58.80 per barrel.
5. Monday market recap: Monday was a negative day in the stock market. The Dow Jones industrial average dipped by 0.5%, the Nasdaq declined by 0.9% and the S&P 500 shrunk back by 0.7%.