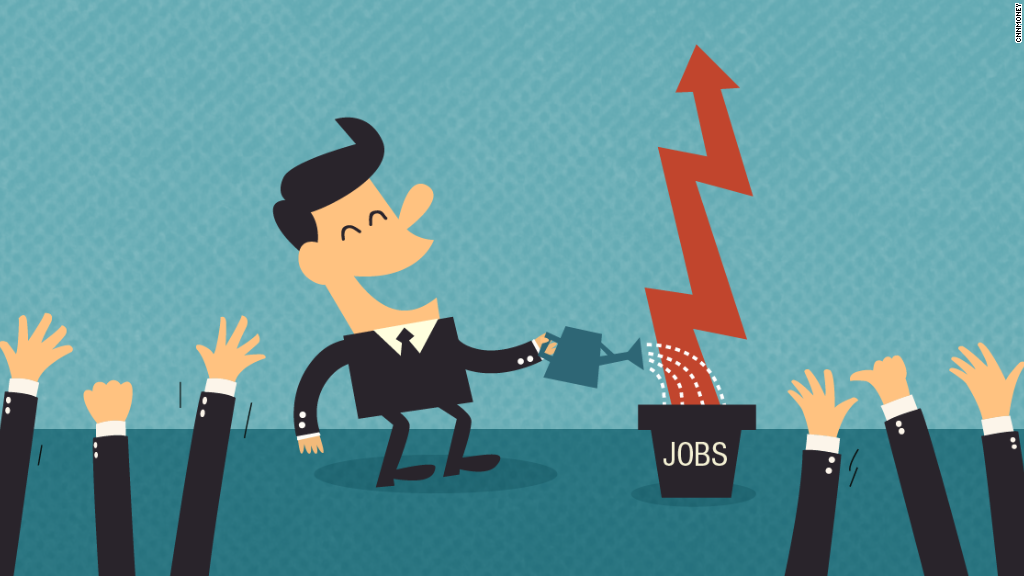 Wall Street looks set for a mini rebound Wednesday after four days of lackluster performance.
U.S. stock futures are moving up ahead of the open.
Here are the five things you need to know before the opening bell rings in New York:
1. Bonds down, yields up: Prices for all major 10-year government bonds resumed their slide Wednesday, pushing yields up. U.S. Treasuries are now yielding nearly 2.5%, and German yields have hit 1% for the first time since September.
The turmoil is a clear signal that investors are bracing for higher interest rates -- whether the Federal Reserve is ready for its first rate hike in a decade or not.
Related: Bond market madness fuels London banking jobs boom
2. Stock market movers -- Transocean, Sainsbury: Shares in oil services firm Transocean (RIG) are up by about 2.5% premarket, tracking the rising price of crude oil futures. A barrel of oil is now trading at about $61.50.
Shares in U.K. grocery giant Sainsbury (JSAIY) are rising by 4% in London after the company reported its latest quarterly trading results.
It's been in the midst of a painful price war with competitors such as Tesco (TSCDY), but CEO Mike Coupe said he was encouraged by recent signs of a turnaround.
"Despite the challenging market conditions, we are confident that we are building on strong foundations and making good progress with our strategy," he said.
3. Earnings: Krispy Kreme (KKD), Men's Wearhouse (MW) and Box (BOX), an online file sharing and cloud storage company, will report after the close.
Box made a sparkling debut in January when its stock climbed 66% on its first day of trading, but its share prices have since fallen by about 30%.
Related: China stocks are still not ready for primetime
4. International markets overview: European markets are mostly moving up in early trading, while Asian markets ended with mixed results.
The U.S. dollar was weaker against all major currencies.
5. Tuesday market recap: Wall Street performance was unimpressive Tuesday. The Dow Jones industrial average and S&P 500 were flat while the Nasdaq dipped by 0.2%.