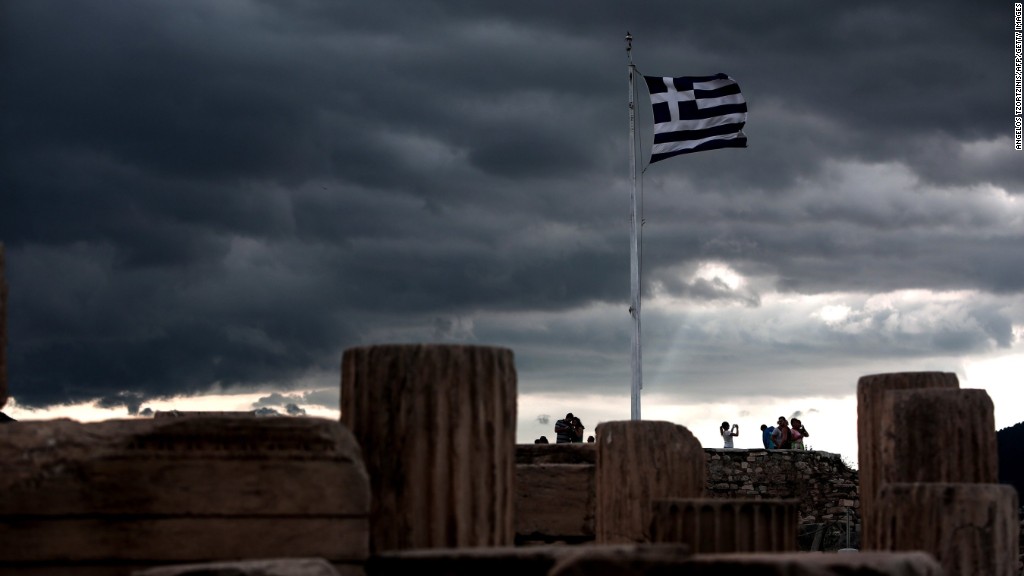 Happy Monday!
Markets are rallying like crazy on expectations of some sort of resolution to the Greek debt debacle.
Here are the four things you need to know before the opening bell rings in New York:
1. Greece lightning: Investors are elated Monday morning as they expect top European leaders will reach an agreement with Greece over its debts and economic reforms. Monday is seen as a make-or-break day for the country as it tries to avoid defaulting and crashing out of the eurozone.
An official within the European Commission tweeted overnight that Greece has submitted a new proposal to its creditors that would provide a "good basis for progress" during a meeting of top eurozone leaders. And the European Central Bank agreed to provide yet more emergency funding for Greek banks.
The ATHEX index in Greece is up 8% while the main indexes in Germany and France are rallying by just over 3%.
U.S. stock futures are also rising by about 1%.
Nearly all Asian markets ended the day with healthy gains, though the Shanghai Composite was closed for a holiday.
2. Stock market mover -- Williams Companies: Shares in Williams Companies (WMB) are rising by nearly 30% premarket after the natural gas company turned down an unsolicited takeover bid, but said it was open to other offers and "strategic alternatives."
Energy Transfer Equity (ETE) confirmed it made the proposal for an all-equity takeover that valued Williams Companies at $53.1 billion, including debt and other liabilities.
Williams' stock is currently trading around $62 per share, just below the offer price of $64 per share.
Related: What's the worst-case scenario for investing in a hot stock market?
3. Earnings and economics: Fast food chain Sonic (SONC)will report after the close. Sonic's share price is up 23% from this time last year.
At 10 a.m. ET, the National Association of Realtors will release its existing home sales report for the month of May. In April, existing home sales were down by just over 3% due to low supply levels.
4. Weekly market recap: U.S. stock markets were relatively strong throughout last week, but slouched on Friday.
Looking at the week as a whole, the Nasdaq jumped by 1.3% and hit an all-time high on Thursday. The S&P 500 edged up by 0.8% over the same period, and the Dow Jones industrial average rose by 0.7%.