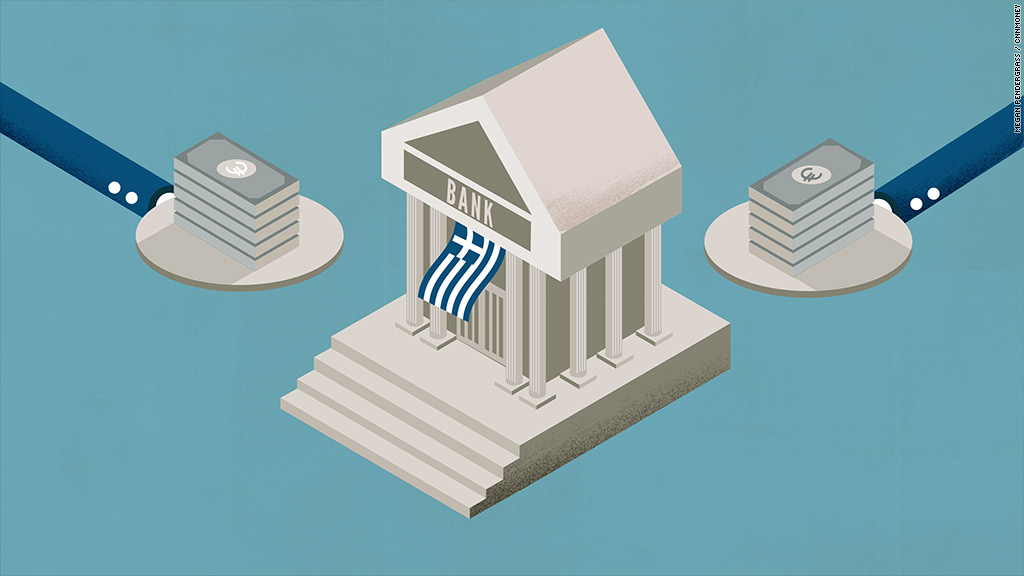 It's D-Day for Greece.
European stocks opened lower as Greece appeared set to watch a key debt deadline sail by. U.S. stock futures were edging higher.
Here are the five things you need to know before the opening bell rings in New York:
1. Greek default?: Giorgos Stathakis, Greece's economy minister, has told CNN that his country will most likely not pay the €1.5 billion ($1.7 billion) it owes to the International Monetary Fund on Tuesday, making it the first developed country to miss a payment to the IMF.
Greece's bailout program also expires Tuesday, and creditors have refused requests for extension, blocking the country's access to much-needed funds.
Greek banks are shut and capital controls in place as the country approaches a July 5 referendum which will decide its fate in the euro. Prime Minister Alex Tsipras has hinted that he will quit if the Greek people vote yes in the referendum, and support the bailout proposal he rejected.
Related: The very big risks of the Greek crisis
2. China bounce: It was another wild day in Chinese markets as volatile swings kept investors guessing about the direction of a market that has lost trillions of dollars of value in recent weeks.
The Shanghai Composite plunged in early trade, before bouncing to close up 5.5%. The swings come one day after the index dipped into bear market territory -- defined as a decline of 20% from recent highs.
Related: Chinese stocks have a nasty case of whiplash
3. Economics updates: There's little on the economic slate Tuesday, though look out for the Conference Board's June consumer confidence index at 10 a.m. ET.
4. International markets overview: European markets retreated in morning trading, with Germany's DAX down and France's CAC index off by 0.6%. The decline caps off a weak month for the indexes, both trading down more than 4% in June. The Athens market is closed this week.
Asian markets recovered from sharp losses to end Tuesday's session with gains. Japan's Nikkei index closed up 0.7%.
5. Monday market recap: U.S. stocks suffered their worst plunge so far in 2015 on Monday as Greek uncertainty and default fears rattled investors.
The Dow Jones industrial average shed 350 points, nearly a 2% drop. The S&P 500 fell more than 2%, and the tech-heavy Nasdaq lost 2.4%.