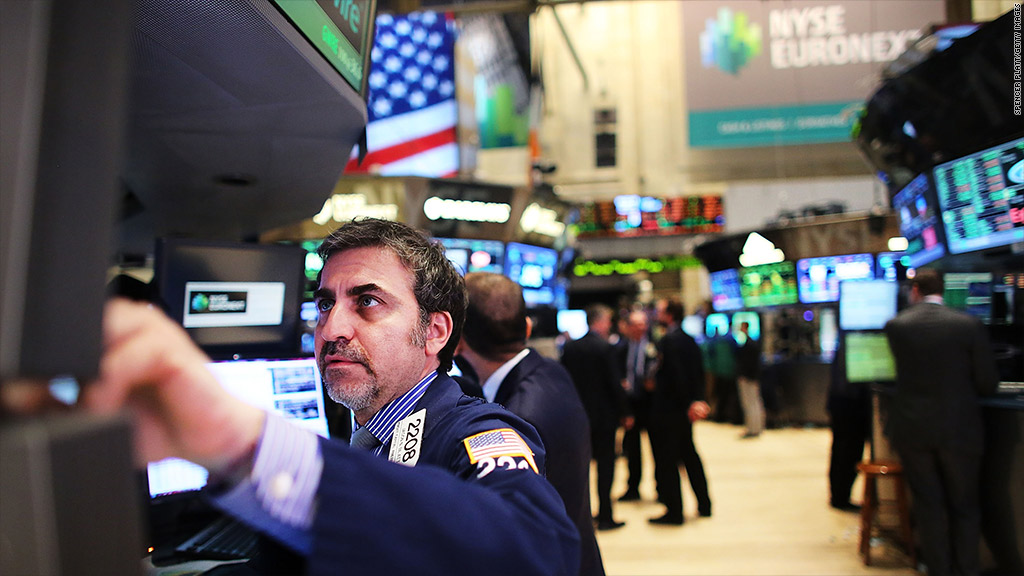 With early reports that Greece may now accept tough bailout conditions it had previously rejected, markets are looking a lot brighter on Wednesday.
European markets snapped a two-day losing streak and were rallying, while U.S. stock futures were pushing higher.
Here are the 5 things you need to know before the opening bell rings in New York:
1. Greece stands alone: The debt-ravaged country is on its own financially after it defaulted on a $1.7 billion payment to the International Monetary Fund - blocking it from the Fund's resources - and its European bailout expired. But there may be light at the end of the tunnel with reports Wednesday morning that Greece is now ready to swallow bailout conditions that could ease the crisis and bring stability, at least in the short term.
Related: Greece defaults on $1.7 billion payment to the IMF
The bankrupt country has asked for a new, third bailout from Europe. All eyes remain fixed on key meetings today: Eurozone finance ministers will reconvene to consider Greece's latest debt proposals and possible concessions, while the European Central Bank discusses whether to keep its lifeline to Greek banks in place.
And there's Sunday's referendum -- if it even goes forward -- when Greeks will be asked to support - or reject - the earlier bailout. The vote could decide its future in the euro.
Related: The Greek crisis....in 2 minutes
2. China stocks: It was yet another wild day on Chinese markets. The Shanghai Composite spent much of the day in positive territory, before plummeting roughly 5% in the final hour of trading. Volatility has become the norm for Chinese investors in recent weeks, despite efforts by Beijing to stabilize the market, including cutting interest rates to record lows.
Related: China's biggest stock market loses 5% in an hour
3. Oil slides: Crude prices took a tumble in electronic trading Wednesday, sinking 1.8% to just above $58 a barrel. Talks between world powers over Iran's nuclear program have been extended to July 7, raising the prospect that sanctions could be lifted and allowing the oil-rich nation to trade with the West. Big oil companies including Royal Dutch Shell (RDSA) have begun to forge business relationships with Iran in case that happens.
Related: Big Oil getting cozy with Iran
4. Economics and earnings: The monthly U.S. employment report from ADP comes out at 8:15 a.m. ET. On the corporate front, General Mills (GIS)will report ahead of the open.
5. International markets overview: European markets are rising in early trading, ending two days of Greek-inspired losses. Germany's DAX and France's CAC indexes both advanced 1.1%.
While China sank, Asian markets otherwise closed with gains. Japan's Nikkei added 0.5%.
On Tuesday, the Dow Jones industrial average put on 23 points, while the S&P 500 rose 0.3% and the Nasdaq closed 0.6% higher.