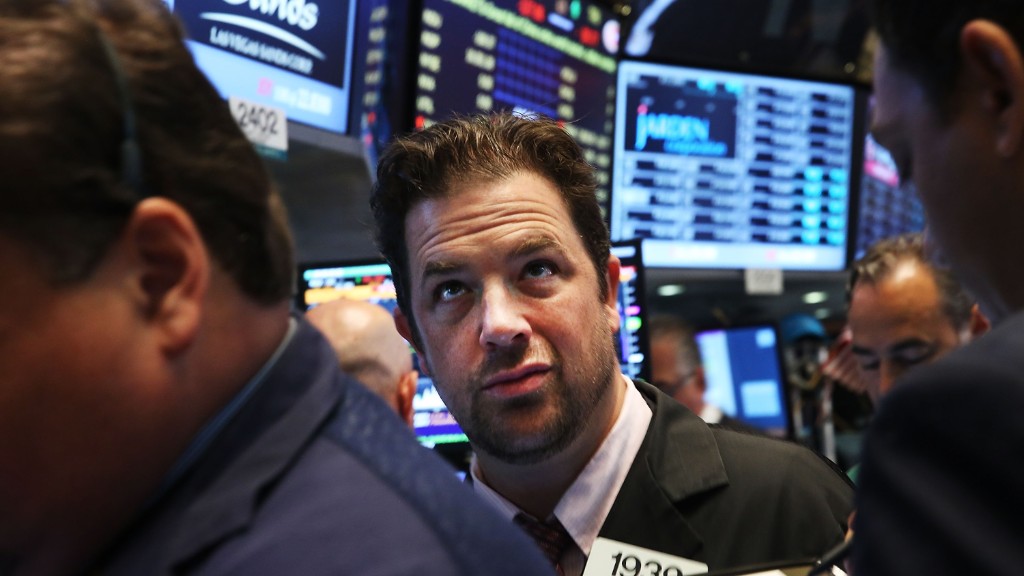 TGIF! Yes, really.
After some of the wildest days on markets in recent memory, the weekend can't come soon enough for many. Panicked selling Monday and Tuesday gave way to a scramble to buy Wednesday and Thursday.
And there could be a sting in the tail Friday - U.S. stock futures are signaling all three main indexes will open about 0.75% lower and European markets are weaker in morning trade.
Here are the six things you need to know before the opening bell rings in New York:
1. China rallies again: The Shanghai Composite had a truly wild ride this week, losing roughly 15% on Monday and Tuesday, before mounting a major rally in the second half of the week. Friday saw gains of nearly 5% on the main Chinese index, while the Shenzhen market put in a slightly stronger performance.
The Shanghai index still suffered a 7.8% decline for the week.
Elsewhere in Asia, new data showed Japan is still struggling to lift inflation to its target of 2%. Unemployment data improved, however, and the Nikkei ended the day with a 3% gain.
2. Oil slips back: U.S. crude futures jumped 10% Thursday, but the positive tone evaporated Friday. Oil slipped slightly to trade just above $42 a barrel. That's a big recovery from the 6-year low of $38 a barrel hit on Monday, but crude is still about 20% down since the start of the year.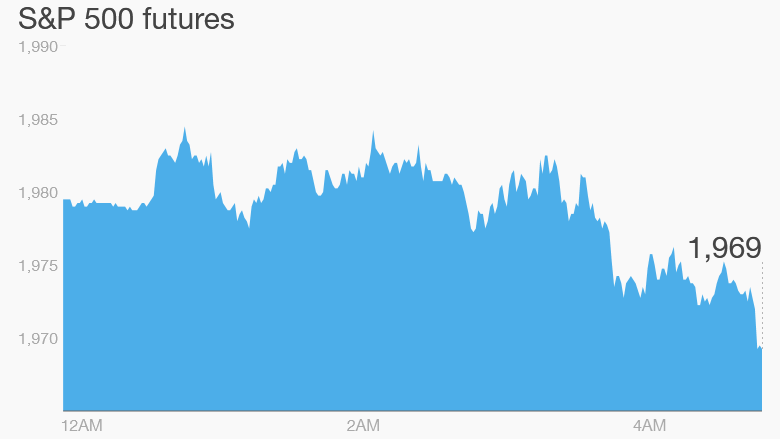 Related: China's shrinking copper appetite is killing US jobs
3. Market movers -- Freeport McMoran, Facebook: Shares in mining company Freeport McMoran (FCX) jumped 15% premarket after hedge fund manager Carl Icahn disclosed he had acquired a stake. Facebook (FB) was slipping about 0.5% premarket despite reporting late Thursday that more than one billion people logged on Monday -- the first time that milestone has been hit in a day.
4. Central bankers huddle: Federal Reserve policymakers continue their annual meeting in Jackson Hole, Wyoming. The three-day affair is being closely watched for hints about when to expect an interest rate hike. s
New York Fed President William Dudley said Wednesday the case for a September hike had become "less compelling," but the waters were muddied again Thursday by news of much stronger U.S. second quarter growth than expected.
Much of the world's economy is still hooked on cheap central bank cash, and the prospect of a U.S. rate hike has already shaken many emerging markets.
5. Brazil in recession: Latin America's biggest economy slumped deep into recession in the second quarter. New data published Friday showed Brazil's GDP shrank by 1.9% compared with the first quarter, and 2.6% versus the same period of 2014. The figures were worse than expected, and the central bank expects the slump could extend through 2016.
Brazil has been battered by the collapse in global commodities prices triggered by China's slowdown, and by austerity measures and higher interest rates aimed at restoring confidence in government finances and tackling inflation. Its currency, the real, has fallen by nearly 25% against the U.S. dollar this year.
6. Market recap: The Dow finished Thursday up 369 points. Combined with Wednesday's 619-point rally, it was the best two-day point gain for the Dow in its history, surpassing the previous record set in 2008.
The S&P 500 and tech-heavy Nasdaq both managed gains of more than 2%.