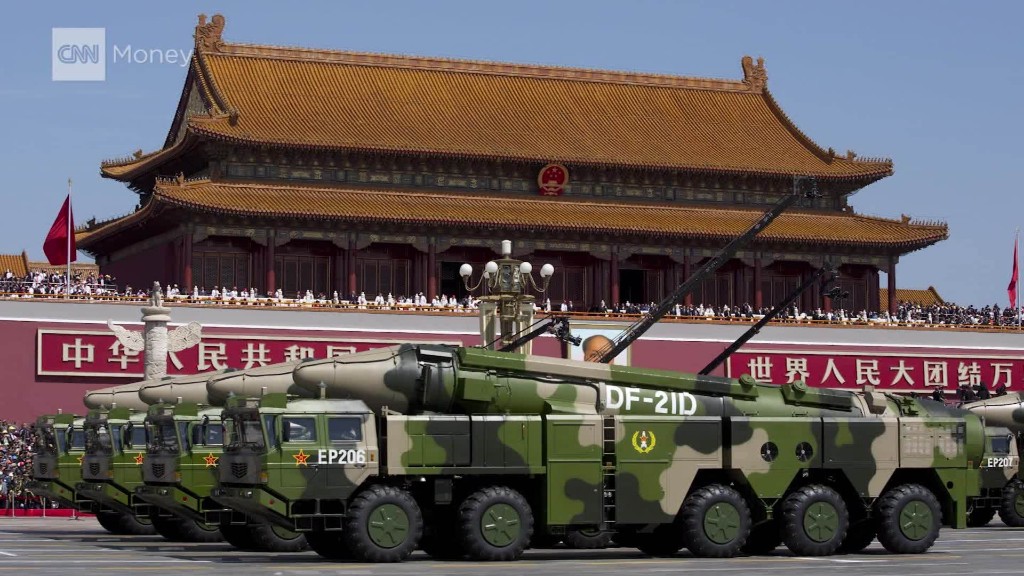 It's shaping up to be a good day for investors.
U.S. stock futures are poised for gains Thursday and global markets were pushing higher.
Here are the five things you need to know before the opening bell rings in New York:
1. China closed: Markets in China are shut for a two-day holiday, giving investors a breather after weeks of wild trading sparked turmoil on indexes around the world.
Related: Beijing won't fire its bazooka to boost economy
2. Oil slips: The other big market headache -- oil -- found firmer footing Thursday. Crude edged down 0.2% to hover above $46 a barrel. Volatility has gripped oil trading in recent months as oversupply and slowing global growth weigh on prices.
Related: Oil crash is killing American jobs
3. Central bank watch: All eyes will be on the European Central Bank and its monthly policy meeting. The impact of falling commodity prices and easing global growth are likely to be addressed, along with the progress of a massive stimulus program launched by the bank this year to revive the region's fragile economy.
"Expect to see downgrades to the bank's inflation forecasts, and a promise to do more if needed," said CMC Markets analyst Michael Hewson.
Related: Europe finally starts pumping markets with cash
As central bankers and finance ministers from the G-20 group of leading economies gather in Turkey, the International Monetary Fund warned of the risks to global growth and urged advanced economies to keep fiscal and monetary policy loose.
Elsewhere, Sweden's central bank kept its key interest rates unchanged at negative 0.35%.
4. Earnings and economics: Companies including Campbell Soup (CPB) and Lands' End (LE) will report ahead of the open. Another handful of firms will report this afternoon.
A couple of economic releases to watch: The Labor Department releases weekly jobless claims data at 8:30 a.m. ET, ahead of the closely watched non-farm payroll data due out Friday.
Also at 8.30am ET, the Census Bureau will report July's trade deficit numbers.
5. International markets overview: European markets are firmly higher in early trading. Germany's DAX and the U.K.'s FTSE index both added 1.8%.
Shares of Easyjet (ESYJY) dazzled in London, shooting up 6.5%, after the budget airline raised its forecast of annual profits.
Asian markets ended mixed. Japan's Nikkei index gained 0.5%, while Australia's ASX 200 index closed down 1.4%.
It follows an upbeat session on Wall Street. The Dow Jones industrial average and the S&P 500 each climbed 1.8% and the Nasdaq jumped 2.5%.