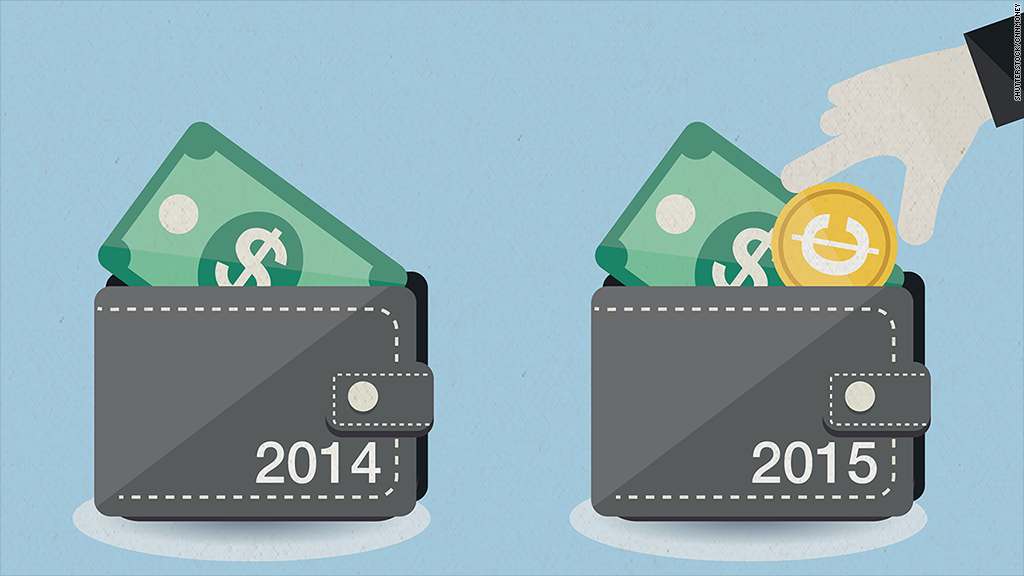 There are some days when you get out of bed on the wrong side and end up being grumpy all morning.
For investors, this could be one of those days.
U.S. stock futures are in the red and many stock markets in Europe are declining by about 2%.
Here are the five things you need to know before the opening bell rings in New York:
1. More trouble for Volkswagen: Shares in Volkswagen (VLKAY) are plunging by another 20% in Europe after a breathtaking 17% drop on Monday.
The automaker said Tuesday it will set aside 6.5 billion euros ($7.3 billion) to deal with a massive emissions scandal that has slammed the company's public image.
U.S. regulators have accused the company of cheating on emissions tests by using special software. The German firm now says up to 11 million vehicles may be affected around the world.
According to reports, the U.S. Justice Department is launching a criminal investigation into the automaker.
South Korea said Tuesday it would investigate emission levels for certain models.
The head of Volkswagen USA, Michael Horn, admitted on Monday that the company had "totally screwed up."
Related: Are you driving a VW diesel? Here's what you need to know
2. Global market overview: U.S. stock futures are declining by about 1.5% and European markets are deep in the red in early trading.
The key indexes in Germany and France are down by about 3%. Worries that the Volkswagen scandal could affect other carmakers hit auto stocks across the region, while oil and mining stocks were pulled lower by falling crude and metals prices. Copper traded 1.7% lower in London.
Asian markets were calmer, with two key Chinese indexes each rising by nearly 1%.
"Asia seems likely to be relatively quiet. Surprises from China are unlikely so close to President Xi's visit to the U.S.," said Paul Donovan, a senior economist at UBS.
Related: What is China's president doing in Seattle?
3. Oil slips: Crude oil futures are declining by just over 2% to trade around $46 per barrel.
Prices for oil have been in an extended slump after trading above $100 a barrel last summer. Now a new report is warning that $1.5 trillion in new oil and gas projects are at risk if oil prices remain below $50.
Related: Why a rate hike might actually boost U.S. economy
4. Earnings: A few companies are releasing quarterly earnings today, including AutoZone (AZO), CarMax (KMX), Carnival (CCL), General Mills (GIS) and Olive Garden owner Darden Restaurants (DRI). They're all expected to report before the market opens.
5. Monday market recap: The Dow Jones industrial average added 0.8% on Monday while the S&P 500 gained 0.5%. The Nasdaq was essentially unchanged.