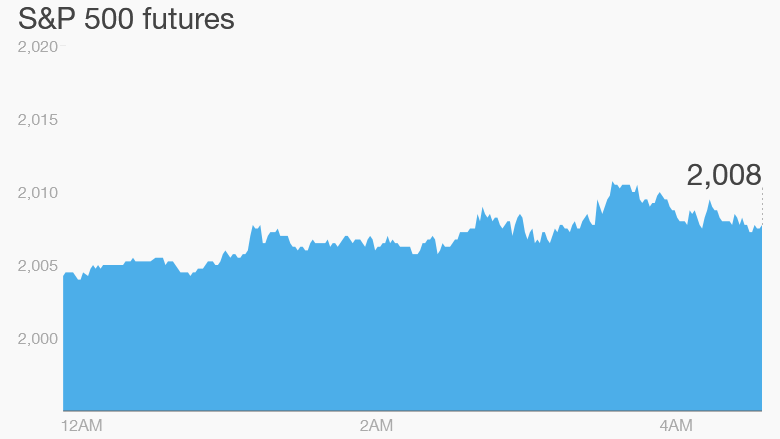 Welcome back!
Here are the three things you need to know before the opening bell rings in New York:
1. Stock market mover -- EMC: Shares in EMC Corp (EMC) are shooting up by 4% premarket after the data storage firm announced Dell is taking it over for about $67 billion in cash and shares. This valuation makes it the biggest tech deal of all time, according to data from Dealogic.
The takeover will complete Dell's transformation from a consumer PC business to an IT solutions provider for companies.
2. Global markets overview: Stock markets around the world are middling right now. U.S. stock futures are trading around where they left off on Friday.
European markets are vacillating between minor gains and losses.
Asian markets mostly ended with gains. Chinese stock markets were standout stars as the Shanghai Composite jumped 3.3% and the volatile Shenzhen index surged 4.2%.
Related: China concerns pushing back rate hike
In Turkey, the main stock market and national currency are roughly stable after two deadly bomb blasts tore through crowds taking part in a peace rally in the capital over the weekend. At least 97 people died in the attack.
3. Weekly market recap: U.S. markets notched a good week. The Dow Jones industrial average rose by 3.7% over the past five trading days. The S&P 500 gained 3.3% and the Nasdaq jumped 2.6%.