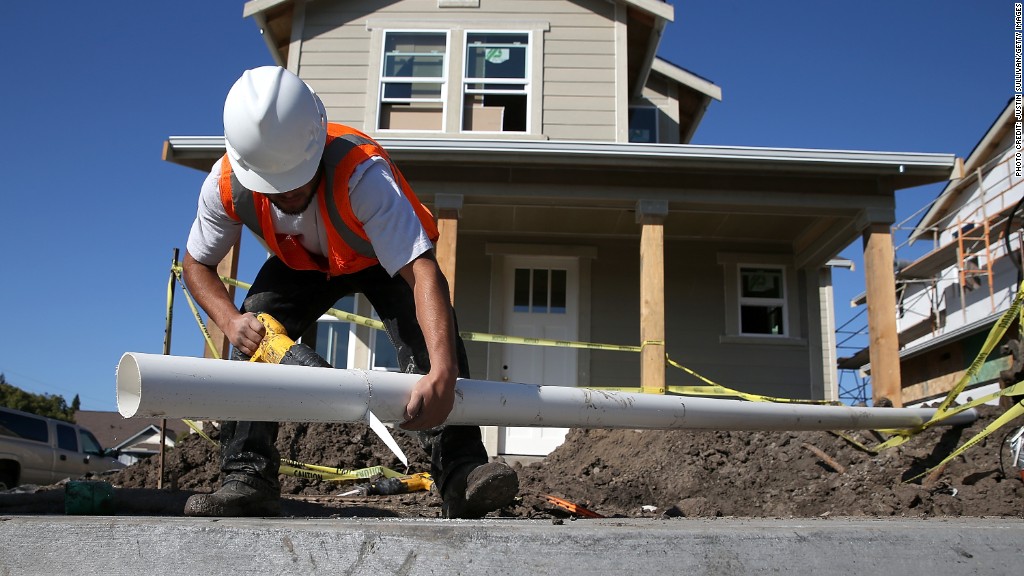 A new trading week is set to kick off soon.
Here are the five things you need to know before the opening bell rings in New York:
1. Market movers -- Weight Watchers, Deutsche Bank: Shares in Weight Watchers (WTW) are soaring after Oprah Winfrey announced she is buying a 10% stake in the company, joining the board and planning to take part in the Weight Watchers diet program.
In a press release, the company's CEO said, "There is tremendous alignment between Oprah's intention and our mission."
Shares in Deutsche Bank (DB) are rising by about 2.5% in Europe after the German bank announced it is overhauling and simplifying its management structure.
2. Chinese GDP: China's economy has posted its slowest growth since the financial crisis, with gross domestic product expanding by 6.9% in the third quarter compared to the same period last year, according to official data.
The growth was slightly better than economists expected, but it marks a deceleration from the 7% expansion seen in the first half of the year.
Chinese government officials are aiming for annual growth of around 7%.
Meanwhile, some observers are concerned the official data is painting an unrealistically rosy picture.
"The GDP figure of 6.9% has restored fresh debates over the accuracy of China's growth statistics with fears that the GDP growth is even lower than what the official statistics dictate," said research analyst Lukman Otunuga at online broker FXTM.
3. Commodities slump: Global oil prices are slumping by about 2% and prices for precious metals and industrial metals are all declining.
As a result, shares in mining companies are taking a hit, especially in London.
Commodity prices tend to drop based on concerns about a slowing Chinese economy, since a slowdown in the world's second-biggest economy means lower global demand for construction products, shiny jewelry and fuel, among other things.
4. Earnings: Morgan Stanley (MS), Halliburton (HAL) and Hasbro (HAS) are some of the companies posting quarterly earnings before the markets open.
Then after trading finishes for the day, IBM (IBM), Six Flags (SIX) and Sonic (SAH) will report.
Related: The American shopper isn't dead
5. Stock market overview: U.S. stock futures are sinking ahead of the open.
European markets are mixed in afternoon trading, while Asian markets ended with mixed results.
Last week the Dow Jones industrial average posted its third week of gains. It's risen by 5.7% since the start of October.
The S&P 500 and Nasdaq have also made impressive gains over the same period, up 5.9% and 5.8%, respectively.