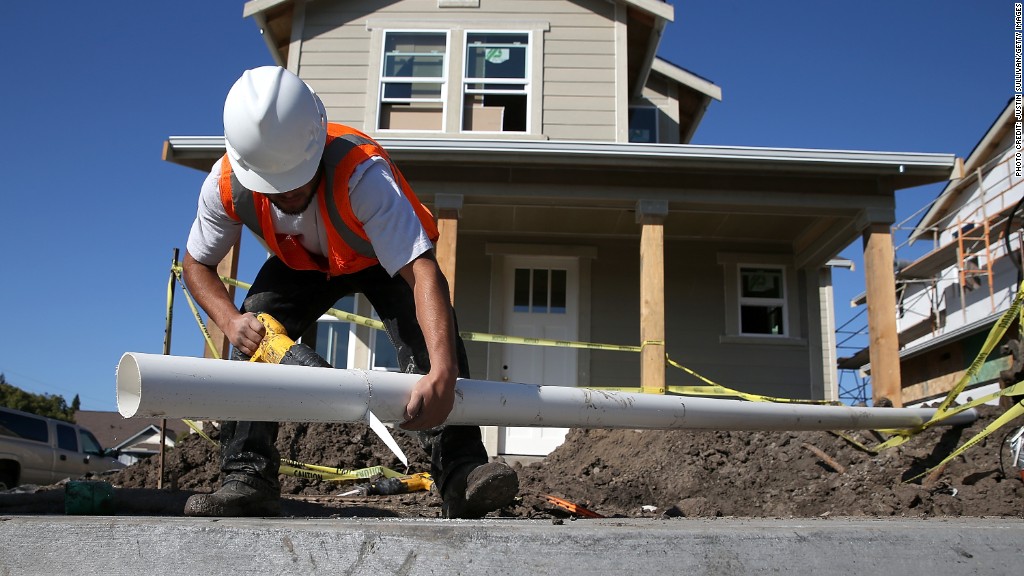 There is plenty going on this morning. Let's get straight to it.
Here are the five things you need to know before the opening bell rings in New York:
1. Earnings season: Shares in Harley-Davidson (HOG) are tanking -- down 9% -- after the company reported lower-than-expected earnings on Tuesday morning.
Shares in IBM (IBM) are declining by about 5% premarket after the company posted disappointing quarterly results on Monday afternoon. Revenue came in below expectations, in part due to the slowdown in Asia.
A range of companies including Verizon (VZ) and Travelers (TRV) are also reporting earnings this morning.
After the markets close, another batch of companies are reporting, including Chipotle (CMG) and Yahoo (YHOO).
2. Oh Canada: Canadians have voted in their first new leader in 10 years. Justin Trudeau is the son of a former Canadian prime minister. He led his Liberal party to a majority government, dealing a stunning blow to incumbent leader Stephen Harper.
The Toronto Stock Exchange could react sharply when trading opens.
3. Stocks in the spotlight -- Yum Brands, Sandisk, United: Shares in Yum Brands (YUM) are set to rise about 6% after the fast-food giant announced it will spin off its China operations. The move follows a series of food scandals that have hurt the company's sales in China. Yum owns Pizza Hut, Taco Bell and KFC.
Takeover talk has sent Sandisk's (SNDK) share price climbing 8% premarket. Western Digital (WDC) is reportedly in serious talks to acquire the chipmaker and a deal could be announced this week. Micron (MU) had been considered another suitor for the firm.
Shares in United Continental Holdings (UAL) could be on the move Tuesday after the firm announced its general counsel Brett Hart would lead the company on an interim basis after the CEO suffered a heart attack last week and was put on medical leave.
"At this time, it is too soon to know the course of treatment and timing of recovery," the airline said.
Shares in Takata took a hit Tuesday in Japan -- down 3.4% -- on concerns that the company may be forced to expand a recall of its defective airbags in the U.S.
Related: China's stock market is on fire. That's not a typo
4. Stock market overview: U.S. stock futures are declining by about 0.3% and most European markets are dipping into the red in early trading.
Asian markets ended with mixed results.
On Monday, the Dow Jones industrial average edged up 0.1% and the Nasdaq added 0.4%. The S&P 500 didn't make any significant move.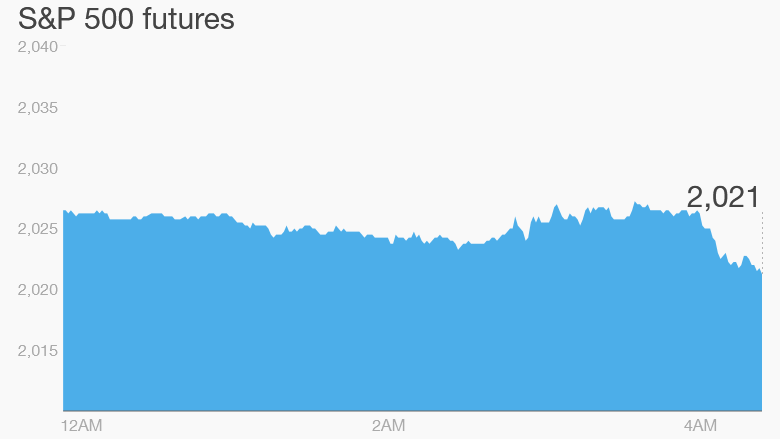 5. Economics: The U.S. Census Bureau is releasing new September housing market data at 8:30 a.m. ET. Construction activity in the U.S. is relatively robust, but the market saw a slowdown in residential construction in August.