There is a ton going on today.
Ferrari shares are set to begin trading, earnings season is in full swing and some key stocks are on the move.
Here are the six things you need to know before the opening bell rings in New York:
1. Vroom: Shares in Ferrari are set to debut on the New York Stock Exchange Wednesday. The ticker symbol will be "RACE."
Shares in the company were priced at $52 each, which was at the top end of the range.
Ferrari is being spun out from parent company Fiat Chrysler Automobiles (FCAM), which also owns the Maserati, Jeep and Dodge brands.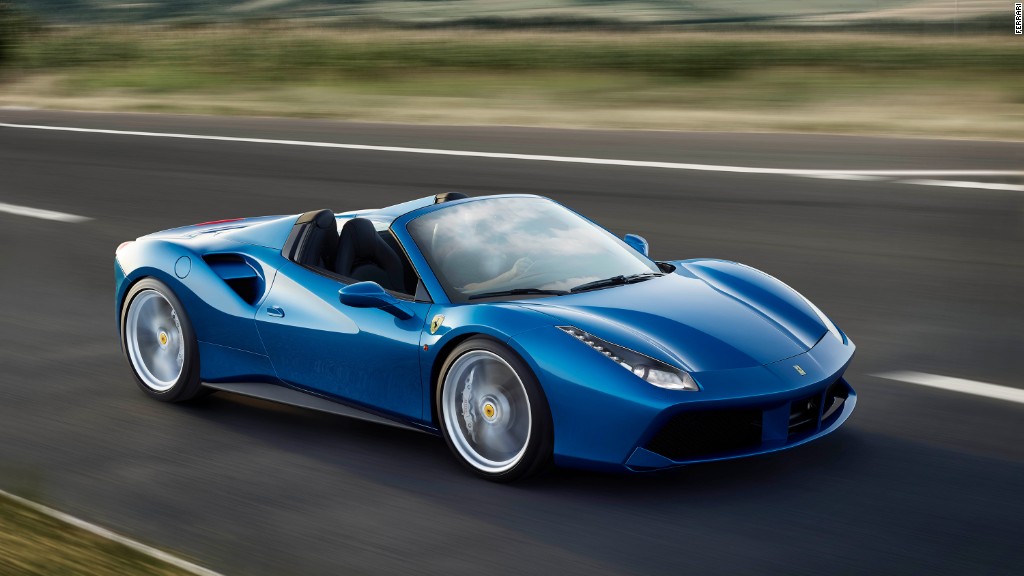 2. Dodgy taxes: Fiat Chrysler is in the news for other reasons too. The European Commission said Wednesday the automaker, and Starbucks (SBUX), benefited from illegal tax arrangements in Luxembourg and the Netherlands, respectively. It ordered both countries to recover between 20 million euros and 30 million euros from the companies.
3. Market movers -- Chipotle, Credit Suisse, Yahoo: Chipotle (CMG) shares dipped more than 7% in extended trading after releasing its latest earnings. The company reported sales growth continues to slump.
Shares in Credit Suisse (CS) are declining by about 5% in Europe after the bank announced plans to raise about 6 billion francs ($6.3 billion) following disappointing earnings results. The bank also announced cost-cutting plans and some changes to top management.
Shares in Yahoo (YHOO) are also dipping by 2% premarket after the tech giant reported results that came in slightly below Wall Street expectations. The company also vowed to carry through on plans to spin-off Alibaba (BABA).
4. Earnings: A slew of companies including General Motors (GM), Boeing (BA), Coca-Cola (KO) and Tupperware (TUP) will post quarterly results ahead of the opening bell.
Another round will come after the closing bell. We'll hear from American Express (AXP), Texas Instruments (TXN), eBay (EBAY) and SanDisk (SNDK).
5. International stock market overview: European markets are all declining in early trading, which is setting a rather negative tone in the markets.
But U.S. stock futures are holding steady and not moving very far from their Tuesday closing levels.
Asian markets ended with mixed results.
On Tuesday, the Dow Jones industrial average and the S&P 500 each dipped 0.1%, while the Nasdaq shrunk back by 0.5%.
6. Oil slick: Crude oil futures are dipping by about 1.5% Wednesday morning to trade around $45.60 per barrel.
Cheap oil has been a major headache for a range of firms, and oil producing countries.
Weekly crude inventories data will come from the federal government at 10:30 a.m. ET, which could move prices.