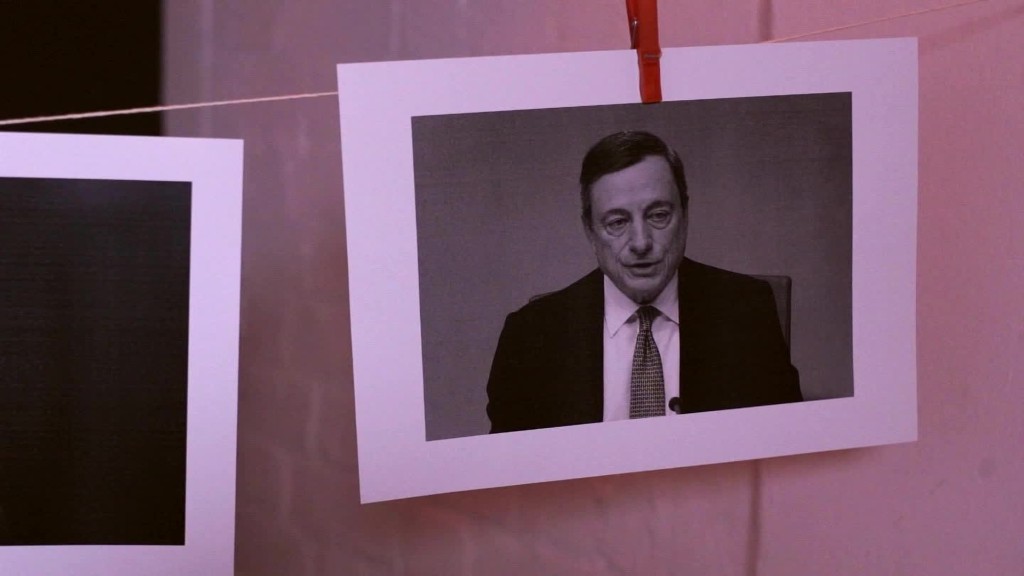 It's all a bit "meh" on Thursday.
Global stocks are in the red and U.S. stock futures are moving lower. The Bank of Japan surprised markets by holding fire on more stimulus. That came after the Federal Reserve struck a cautious note on the economy, lowering expectations for a June rate hike.
Here are the five things you need to know before the opening bell rings in New York:
1. Japan shock: The Bank of Japan dashed investors' hopes for more economic stimulus on Thursday. The bank kept interest rates unchanged and held off from expanding its big asset purchase program, despite the Japanese economy falling back into deflation last month. The Nikkei index closed down 3.6%.
Related: Bank of Japan shocks investors with vote against more stimulus
2. Stock market movers -- Facebook, Airbus, Deutsche Bank, Medivation: Facebook (FB) is surging 8.5% premarket after the company reported a 200% rise in first quarter profits.
Airbus Group (EADSF) is down 6% after reporting a 50% drop in net income in the first quarter, hurt by delays to aircraft deliveries and canceled orders.
Deutsche Bank (DB) said its revenue declined 22% in the first quarter. It blamed a "challenging environment" and the impact of strategic decisions to downsize and exit certain businesses for the slump. The results were better than expected and the bank's shares gained 3.7% but are still more than 23% down so far this year.
France's Sanofi (GCVRZ) said Thursday it was making a $9.3 billion all-cash offer for biopharmaceutical company Medivation (MDVN). Sanofi shares are trading 1.5% lower. Medivation shares have gained 56% in three months.
Related: U.S. worries keep Fed on hold
3. Earnings -- Ford, UPS, Amazon: Another very busy day on the earnings front. Coca-Cola Enterprises (CCE), Ford (F), Domino's Pizza (DPZ), Dunkin Brands (DNKN), MasterCard (MA) and UPS (UPS) are among the scores of companies on tap to release their quarterly results before the opening bell on Thursday.
Amazon (AMZN), Baidu.com (BIDU), Groupon (GRPN), and LinkedIn (LNKD) will follow after the close.
4. Economics: The U.S. Bureau of Economic Analysis will release first quarter GDP data at 8:30 a.m. ET. It will also issue a monthly personal spending report at the same time.
Investors will be watching the data closely after the Federal Reserve lowered their expectations for a June rate hike on Wednesday. The Fed said "economic activity appears to have slowed."
German inflation data is expected at 8 a.m. ET.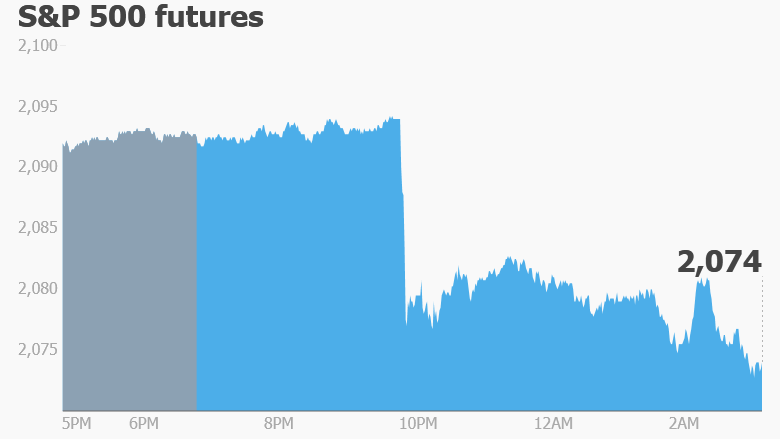 5. Markets overview: European markets are lower in early trading, with FTSE100 and DAX both down around 1%. Most Asian markets ended the session down. On Wednesday, the Dow Jones industrial average gained 51 points. The S&P 500 closed 0.1% up, while the Nasdaq closed 0.5% lower.