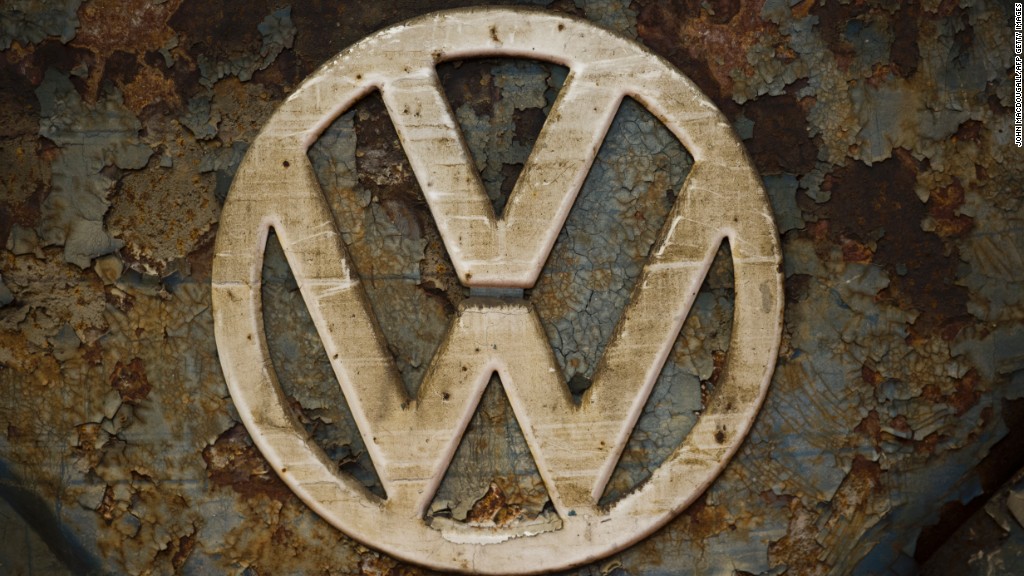 It's the last day of May.
If you're reading this, you probably didn't follow the old trading advice, "Sell in May and go away."
Here are the five things you need to know before the opening bell rings in New York:
1. Stock market overview: U.S. stock futures are sitting around the levels where they closed on Friday.
European markets are dipping in early trading.
Over in Asia, Chinese markets did particularly well. The Shanghai Composite closed the day with a 3.3% gain.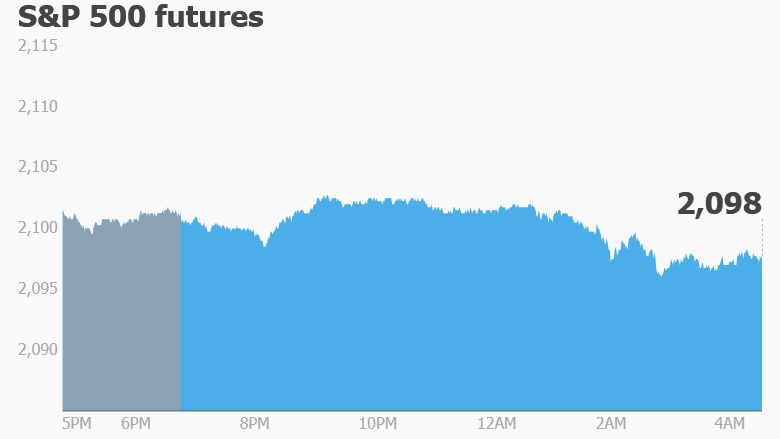 2. Keep an eye on autos -- Volkswagen, Tata, Tesla: Shares in Volkswagen (VLKAY) are slipping in Europe after the company reported its latest quarterly results. Sales and pre-tax profits took a hit as the company struggled to regain consumer trust after revealing it cheated on emission tests. But analysts say the numbers were better than expected.
Shares in India's Tata Motors (TTM) -- which owns Jaguar Land Rover -- are surging after the company reported better-than-expected full-year results.
Investors are monitoring electric-car maker Tesla (TSLA), which holds its annual shareholder meeting in California at 5 p.m. ET.
3. One to watch -- Verizon: Verizon (VZ) announced on Friday that it had struck a deal with its unions to end a long-running strike. On Monday, the company revealed that workers had negotiated a healthy pay raise and bonus.
The labor dispute has taken a toll on Verizon's business. CEO Lowell McAdam said earlier this month that it's been harder for the company to sign up as many new customers as before the strike began.
4. Economics: A number of important U.S. economic reports are coming through Tuesday.
The Bureau of Economic Analysis is posting its personal income and spending report at 8:30 a.m. ET.
The latest Case-Shiller home price index, which tracks the health of the U.S. housing market, is being released at 9 a.m.
Then at 10 a.m., the Consumer Confidence Index for the month of May is due from the Conference Board.
Looking abroad, India is releasing its latest gross domestic product figures at 8 a.m. ET.
New official eurozone data on unemployment and inflation are not looking promising. Unemployment in the eurozone held steady at 10.2% in April. And the latest inflation estimate shows the region continues to suffer with falling prices.
Related: France going 'all the way' to collect tax from Google, McDonald's
5. Monthly recap: This marks the final trading day of a bumpy month, though all the major U.S. indexes look set to close out the period with gains.
The Nasdaq has enjoyed the standout performance, climbing 3.3% this month, followed by the S&P 500, which jumped 1.6% over the period. The Dow Jones industrial average was a bit more sluggish, rising a meager 0.6% this month.