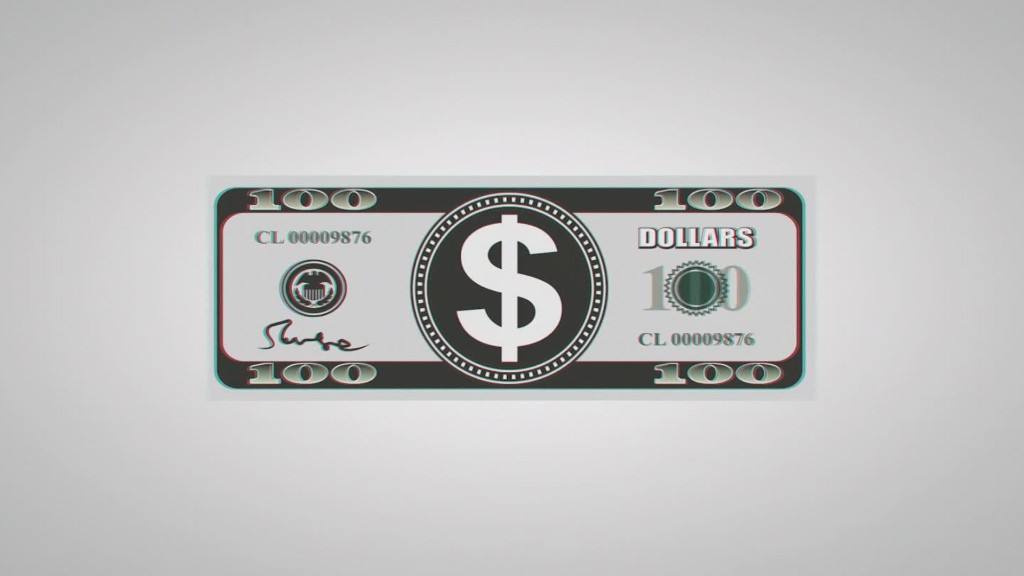 Thanks Janet Yellen!
U.S. stocks are poised for gains and markets around the world are rising after the Federal Reserve chair killed talk of a June interest rate hike.
Here are the four things you need to know before the opening bell rings in New York:
1. June rate hike highly unlikely: Global markets are gaining after Yellen indicated a rate hike this month is off the table. In a speech Monday, she remained optimistic about the U.S. economy, but expressed concern about the recent U.S. hiring slowdown.
She also mentioned China's slowing economy and uncertainty about the outcome of the U.K. vote on membership of the European Union.
"In the space of a week we've moved from a strong momentum for a June interest rate increase from the [Fed] to Yellen hitting the final nail into the coffin of a June increase with her speech yesterday," said Simon Smith, chief economist at FXPro.
The dollar was weaker overnight against most major currencies after her remarks.
2. Stock market movers -- Sarepta Therapeutics, Zillow: Shares Sarepta Therapeutics (SRPT) are up almost 25% premarket after the Food and Drug Administration requested more data before making a decision on whether to approve its new drug, eteplirsen.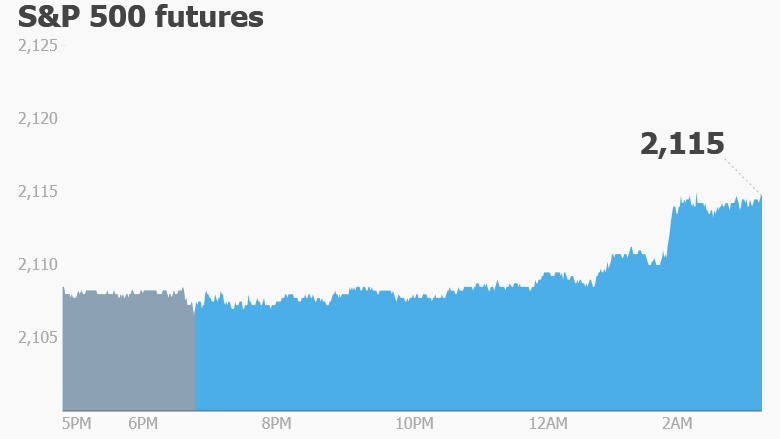 Real estate website Zillow (Z) gained 7.8% in after hours trading after agreeing to pay $130 million to its competitors, including News Corp (NWSA) owned Move Inc., to settle a lawsuit.
3. Earnings and economics: Pharmaceutical company Valeant (VRX) is reporting before the opening bell.
Valeant has had numerous problems in the past year, including its struggles to file an annual report, controversial drug price hikes that it had to retract, and allegations of Enron-like fraud. Its stock is down 88% in a year.
Retailer Michaels (MIK) is also reporting ahead of the open. Restaurant and entertainment company Dave and Busters (PLAY) will report after the close.
In China, new data show the country is still burning through its currency reserves. Chinese foreign currency reserves fell to $3.19 trillion in May, down from $3.21 trillion in April, according to the country's central bank.
German industrial output data for April was better than expected on Tuesday.
4. Markets overview and recap: European markets are gaining in early trading, with Germany's DAX up 1.5%. Asian markets ended the session positive.
On Monday, the Dow Jones industrial average was up 0.6%, while the S&P 500 and Nasdaq both gained 0.5%.