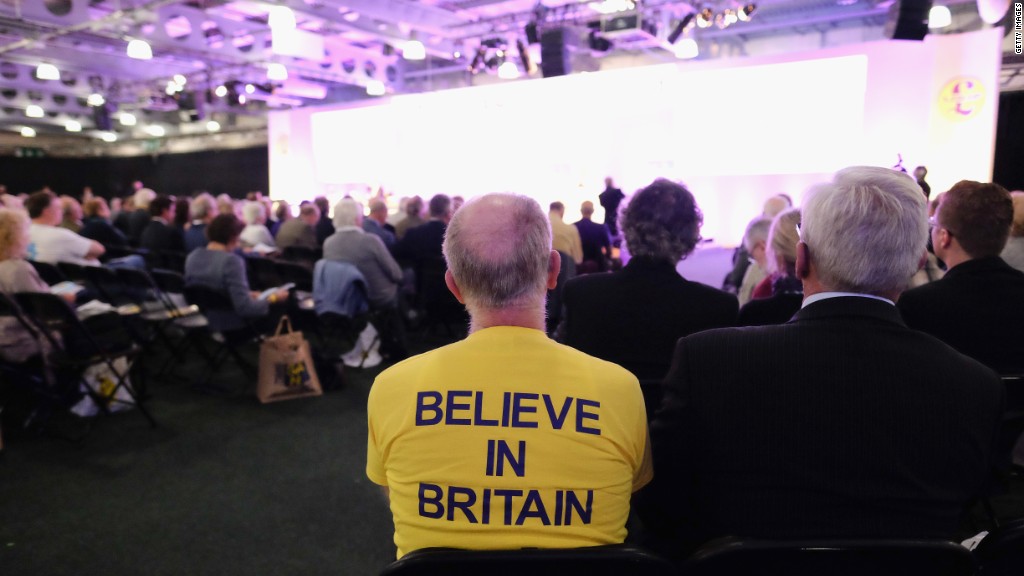 Volatility is up and markets are down... again.
Here are the five things you need to know before the opening bell rings in New York:
1. Veering towards volatility: The closely-watched VIX volatility index (VIX) is rising to trade at its highest level in more than three months as stock markets around the world dive and investors pile into safe-haven bonds.
Bond prices in nations with solid credit ratings are spiking as investors look for a safe place to park their money. German 10-year government bonds are a prime example, with yields entering negative territory for the first time ever on Tuesday. Buyers of the bonds are essentially taking a loss just to hold those assets.
U.S. stock futures are slipping and many European markets are dipping by more than 1% in early trading. Most Asian markets ended the day with losses.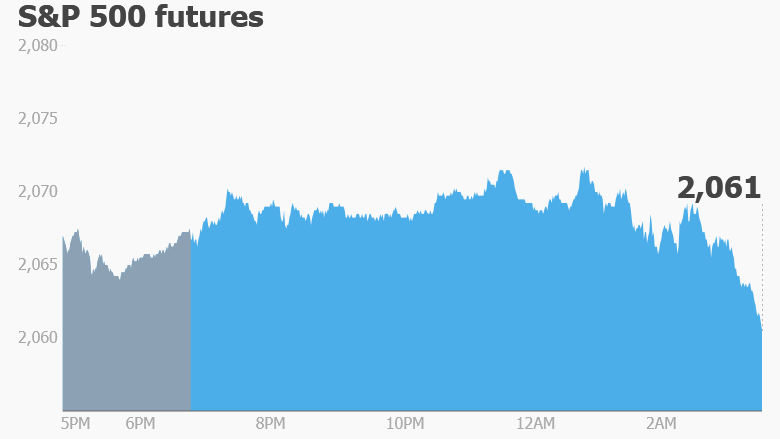 2. Brexit fears pummel the pound: Global markets have grown increasingly nervous about the prospect of the British public voting to leave the European Union during a referendum next week.
The pound is declining versus all major global currencies, extending significant losses seen over the past few months.
A recent study by risk modeling company Axioma predicts British stocks could lose as much as a quarter of their value if the U.K. chooses to leave the EU (aka the Brexit option).
3. Stock market mover -- Baidu: Shares in China's online search giant Baidu (BIDU) are dropping premarket after the company warned that second quarter revenue would come in below its previous forecast.
The company recently came under fire over its advertising practices for medical services. Baidu said it's been "modifying paid search practices" since May in an effort to meet regulatory requirements.
4. Economics: Top policymakers at the Federal Reserve kick off their two-day meeting on Tuesday. An announcement on monetary policy and interest rates will come Wednesday.
At 8:30 a.m. ET, the Census Bureau will release U.S. retail sales data for the month of May. Overall sales increased 1.3% in April compared March based on higher sales of autos, gas and online retail -- but general merchandise store sales were flat.
5. Monday market recap: Monday marked the third consecutive day of declines for all the major U.S. indexes.
The Dow Jones industrial average was down 0.7%, while the S&P 500 shed 0.8% and the Nasdaq dropped 0.9%.