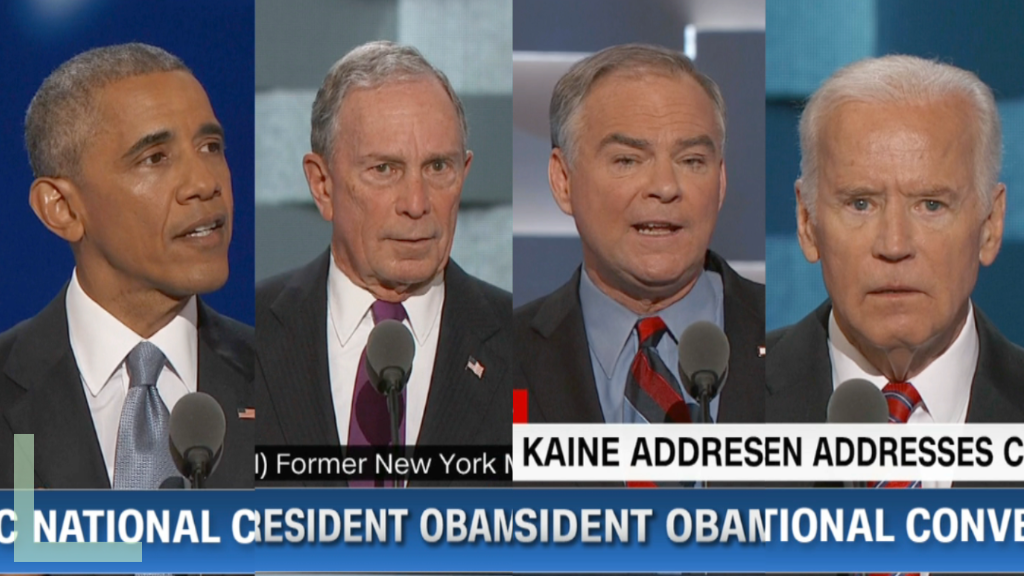 Today is a day for earnings, economics and trading. And then... the weekend.
Here are the six things you need to know before the opening bell rings in New York:
1. Google and Amazon impress: On Thursday evening, Google parent company Alphabet (GOOGL) reported strong earnings, leading shares to leap by about 3% in extended trading.
Amazon (AMZN) also came out with a strong earnings report, posting a record profit in the quarter ending in June, its fifth consecutive profitable quarter. Shares are inching higher premarket in reaction to the news.
On the flip side, Expedia (EXPE) issued an earnings update that displeased investors. Its stock sank in extended trading.
2. More earnings to come: Another big round of earning reports are due ahead of the open. Investors will hear from the likes of Exxon (XOM), Chevron (CVX), Phillips 66 (PSX), UPS (UPS), Anheuser-Busch InBev (AHBIF) and Xerox (XRX).
3. Economics: Investors are set to find out how well the U.S. economy performed in the second quarter. The first estimate of national GDP is due at 8:30 a.m. ET from the Bureau of Economic Analysis.
Economists believe U.S. growth accelerated to 2.1%, compared with a measly 1.1% in the first three months of the year
In Europe, new data show the eurozone economy grew 1.6% in the second quarter compared to the same period last year, marking a deceleration from the first quarter. If you look at it another way, the eurozone economy grew by 0.3% compared with the first quarter.
4. Not stimulating enough: The Bank of Japan announced Friday it was expanding part of its stimulus program for the economy while leaving interest rates unchanged. But the stimulus measures were modest and much less substantial than markets were expecting.
"This decision was shocking as the nation continues to be exposed to downside risks while domestic economic data such as GDP and inflation have displayed signs of weakness," noted Lukman Otunuga, an analyst at FXTM.
The yen strengthened against the dollar after the announcement. And the Nikkei index in Tokyo swung back and forth before closing the day with a minor gain of 0.6%.
5. Global market overview: U.S. stock futures are slipping a bit alongside a drop in crude oil futures, which are declining to trade just under $41 per barrel.
European markets are mostly positive in early trading. British bank Barclays (BCS) is the top performer in London -- up about 6% -- after the firm reported its latest financial results.
Most Asian markets closed out the week with small losses.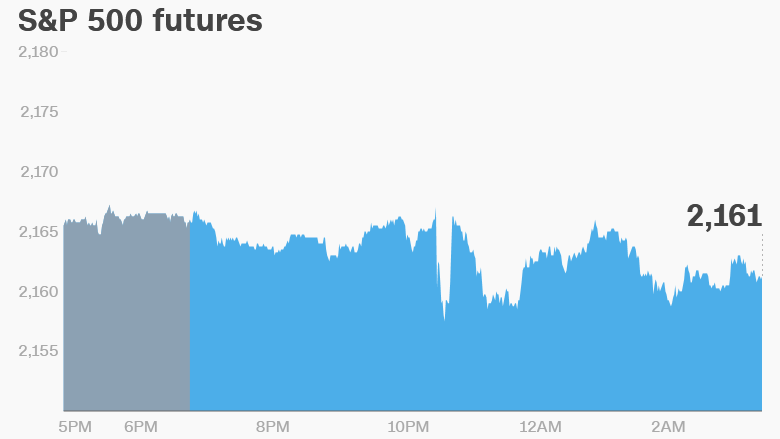 6. Weekly market recap: It's been a good week for the Nasdaq but a bad week for the Dow Jones industrial average.
The Nasdaq notched gains every single day this week while the Dow posted small losses, taking it further away from recent record highs.
The S&P 500 has had a mixed week with some minor ups and downs.