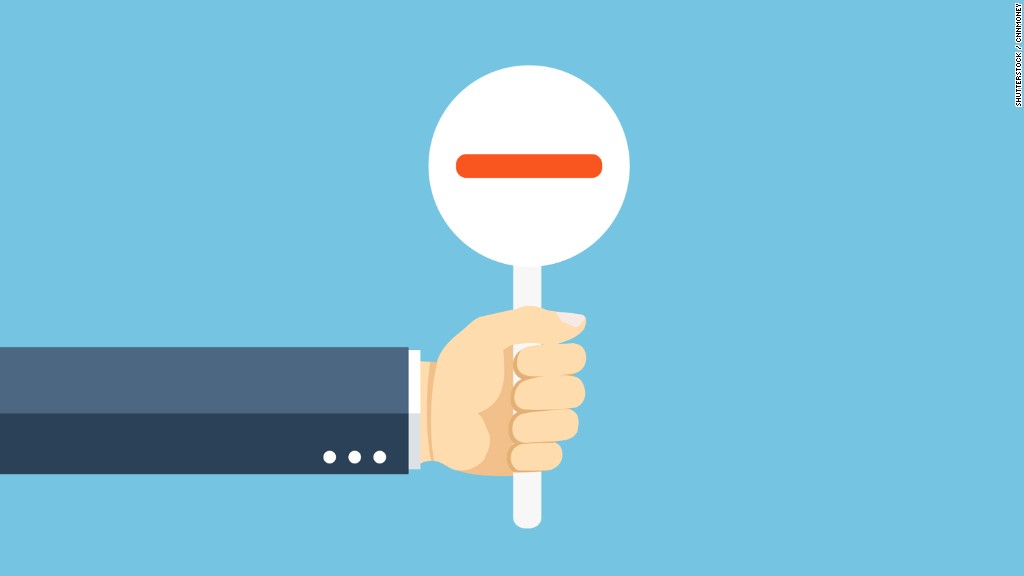 Get ready for a big, busy day.
Here are the five things you need to know before the opening bell rings in New York:
1. Action in England: The Bank of England went above and beyond expectations on Thursday by cutting interest rates and reintroducing a stimulus program to try to prevent the Brexit shock pushing the economy into recession.
This sent the pound down by over 1% to around $1.31 and boosted the FTSE 100 index of leading stocks by 1.3%.
The U.K. voted to leave the European Union in June, triggering a major slump in the pound and a collapse in business and consumer confidence. Surveys suggest the British economy is already contracting.
U.K. stock markets were flat in the lead up to the rate decision.
2. Elevated levels of earnings: A huge number of companies are reporting earnings ahead of the U.S. open this morning, including Viacom (VIA), Time Inc. (TIME), Toyota (TM), Nokia (NOK), Kellogg (K), MGM Resorts (MGM) and Burger King owner Restaurant Brands International (QSR).
After the close, investors will hear from Kraft Heinz (KHC), Priceline (PCLN), LinkedIn (LNKD), Paramount Group (PGRE) and Lions Gate Entertainment (LGF).
LinkedIn's results come shortly after Microsoft (MSFT) announced it is buying the company for $26 billion. LinkedIn stock plummeted at the beginning of this year on weak earnings but surged to a record high on the Microsoft news.
3. Potential market movers -- TripAdvisor, Tesla: Shares in TripAdvisor (TRIP) look set to plunge at the open after posting lower-than-expected profits in its latest earnings report.
Shares in Tesla (TSLA) could also be on the move after the electric car company reported that its losses ballooned to $150 million in the quarter ending in June, which is more than twice what Wall Street had expected.
Shares in 21st Century Fox (FOXA) and Metlife (MET) could also dip in the wake of their latest quarterly results, posted on Wednesday evening.
And in Germany, shares in Siemens (SIEGY) are rising by about 3% while shares in Adidas (ADDYY) are declining by 3% after both firms reported earnings in the morning.
4. Global stock market overview: U.S. stock futures are holding steady and not making any major moves right now. European markets are all positive in afternoon trading, with some markets up by more than 1%.
Markets across Asia and most of the Middle East are up a tad.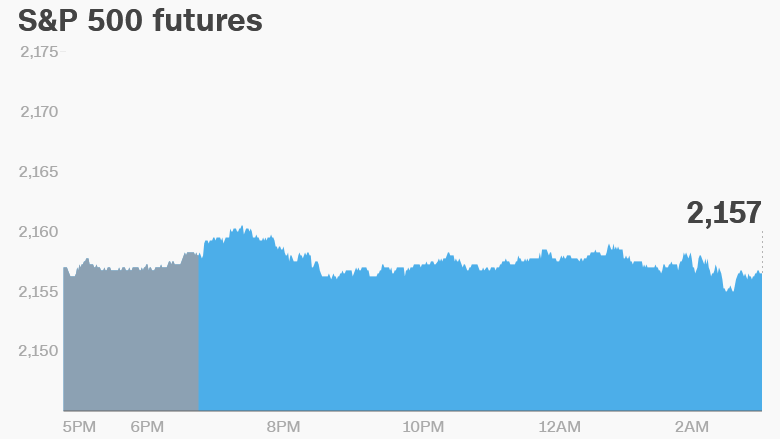 5. Wednesday market recap: The Dow Jones industrial average rose 0.2% on Wednesday, breaking a 7-day losing streak. The S&P 500 gained 0.3% and the Nasdaq grew by 0.4%.