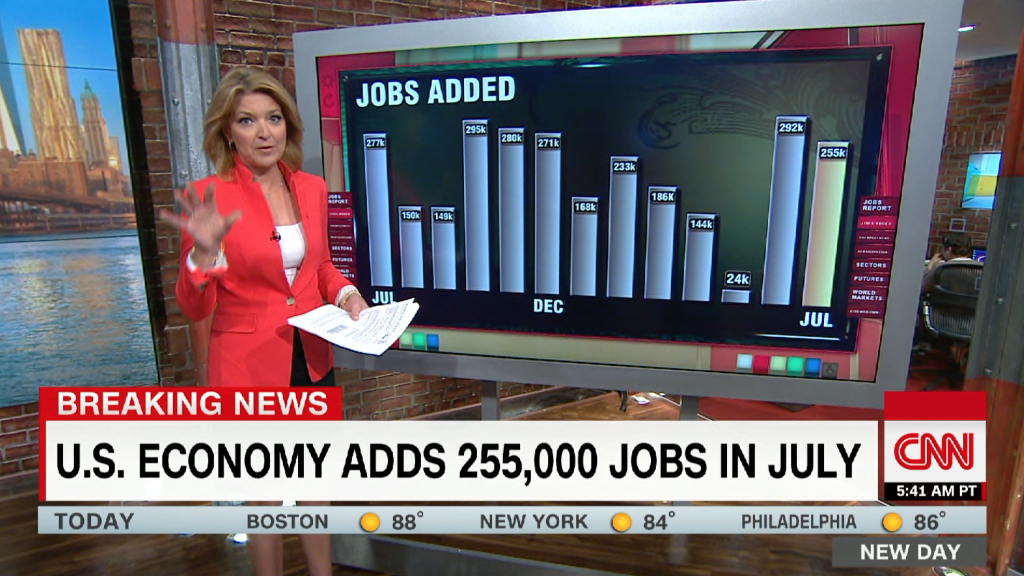 Office workers may be feeling down as they trudge back to their desks on Monday.
But traders are probably feeling great, as markets continue to cheer Friday's strong U.S. jobs numbers.
U.S. stock markets look set to hit new record highs Monday.
Here are the four things you need to know before the opening bell rings in New York:
1. Stock market overview: The main U.S. indexes are within spitting distance of all-time highs and it looks like they could break new ground. U.S. stock futures are rising.
The S&P 500 closed at its highest level ever on Friday following the better-than-expected jobs report.
The Dow Jones industrial average is less than 100 points away from the record high it set in July. And the Nasdaq could break through to its highest level ever -- surpassing a record set in July 2015.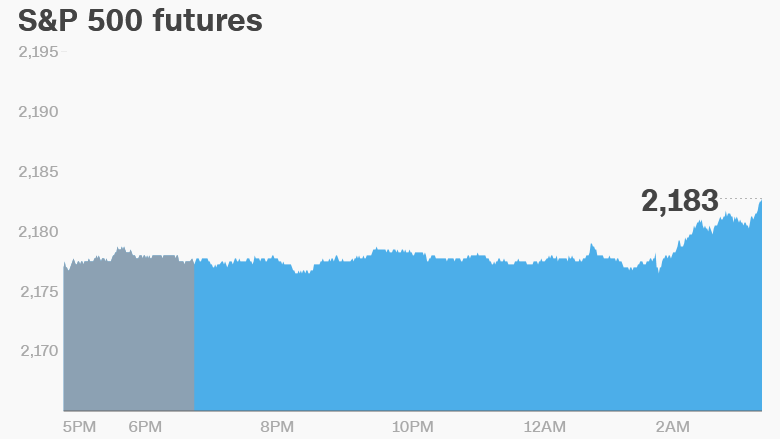 International stock markets are also jumping. All European markets are rising in early trading, while Asian markets are closing out the day with positive results.
2. Firm mattresses, firm prices: Shares in Mattress Firm (MFRM) are set to double when trading begins after a major takeover deal was announced.
South Africa's Steinhoff International has agreed to buy the American retailer for $64 per share in cash. The stock closed at $29.75 on Friday.
The equity value of the deal works out to $2.4 billion. Including debt, the offer values Mattress Firm at $3.8 billion.
3. Stocks to watch -- Walmart, Delta, Airbus: Shares in Walmart (WMT) will be in focus Monday after it was reported to be buying the online shopping hub Jet.com for $3 billion. Walmart declined to comment.
Jet.com launched in July 2015 and specializes in bulk-sized orders.
Delta Air Lines (DAL) is facing a massive customer backlash after its computer system failed, causing delays around the world.
The airline has been apologizing to customers on Twitter (TWTR).
And shares in Airbus (EADSF) are sinking a bit in Europe after the plane maker said it's under criminal investigation in Britain over allegations of fraud, bribery and corruption.
4. Earnings: A range of companies are reporting quarterly results on Monday.
Allergan (AGN), Dean Foods (DF), Tyson Foods (TSN) and Sotheby's (BID) are all reporting ahead of the bell.
Hertz Global (HTZ) and Weibo (WB) are reporting after the close.