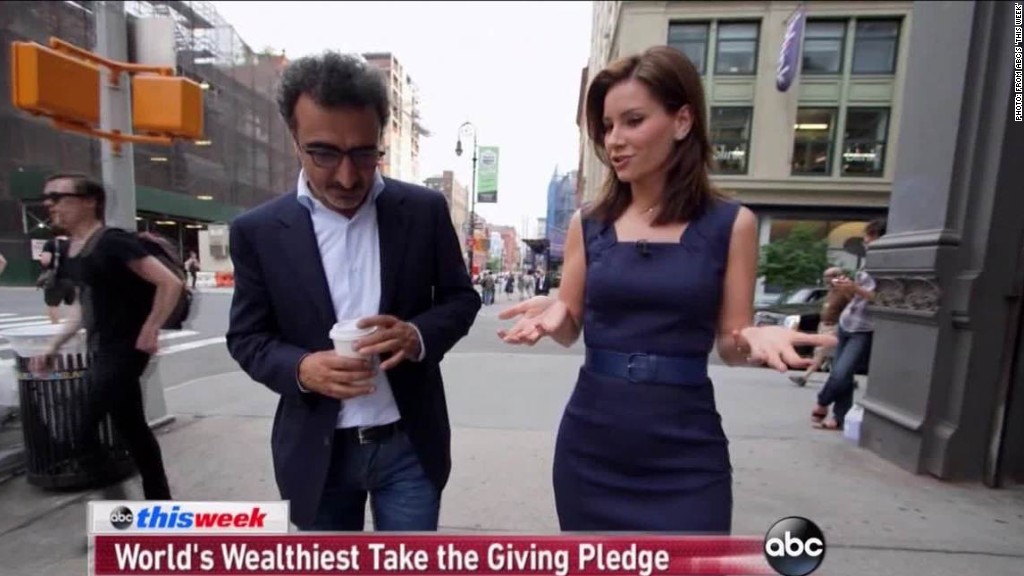 Will today be the day?
U.S. stock futures are holding steady, and American markets are close to surpassing all-time highs.
Here are the three things you need to know before the opening bell rings in New York:
1. Ticking along on Tuesday: The market mood is cautious after a steady session on Monday.
The S&P 500 hit an all-time high of 2,185.54 points Monday morning, although it pulled back to end the day just a notch below Friday's closing record. The Dow Jones industrial average dipped 0.1% on Monday, while the Nasdaq ticked down 0.2%.
The Dow Jones industrial average is less than 100 points away from the record high it set last month. And the Nasdaq is closing in on the record it set in July 2015.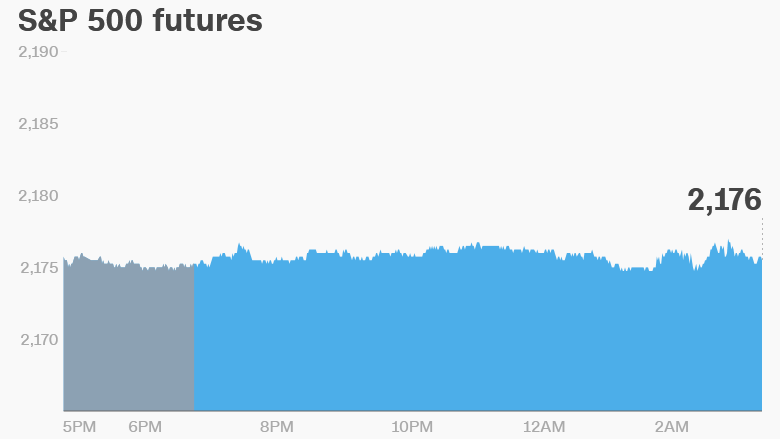 European markets are rising in early trading, though the gains are small. Asian markets are closing out the day with mixed results. India's main index dipped after the Reserve Bank of India left interest rates unchanged.
2. Earnings: One of the main companies reporting earnings Tuesday is Disney (DIS). The entertainment company could use some good news. Its stock is down 9% so far this year. A deadly alligator attack on a two-year old boy near a Walt Disney World hotel in June has bruised the company's cheery image.
Disney earnings are due after the closing bell, when Sun Life (SLF), Fossil (FOSL) and SolarCity (SCTY) -- which is merging with Tesla (TSLA), are also due to report.
Ahead of the open, investors will hear from Charter Communications, (CHTR) Coach (COH), Tribune Media (TRCO) and Valeant Pharmaceuticals (VRX).
3. Stock market movers -- Gap: Shares in Gap (GPS) are sinking by about 5% in extended trading after the retailer issued a worse-than-expected quarterly sales update. The struggling retailer has seen its shares fall by about 45% since hitting a recent high in 2014.