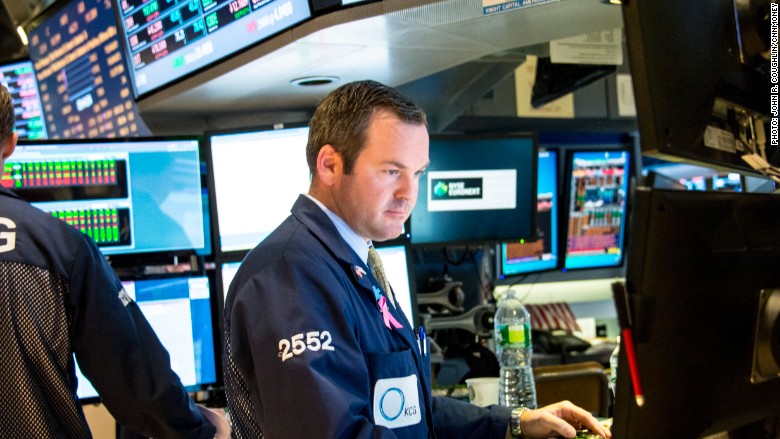 Welcome to Thursday.
There's plenty going on right now.
Here are the five things you need to know before the opening bell rings in New York:
1. Earnings: A number of big retail firms are reporting earnings right now. Macy's (M), Kohl's (KSS) and Chinese e-commerce firm Alibaba (BABA) are releasing results before the opening bell rings.
Expected after the close are Nordstrom (JWN), Dillard's (DDS), Ruby Tuesday (RT) and Planet Fitness (PLNT).
2. Stock market mover -- Chesapeake: Shares in Chesapeake Energy (CHK) are surging in extended trading after it said it was ditching its interest in Barnett Shale in Texas. This area is considered the birthplace of the American shale revolution. The company said the move will help boost operating profit and lower costs.
3. Global markets overview: US stock futures are sitting tight, little moved from where they left off on Wednesday.
Trading has been relatively calm in the past few days, though all the key indexes -- the Dow, S&P 500 and Nasdaq -- have recently inched towards record highs and then come down a bit.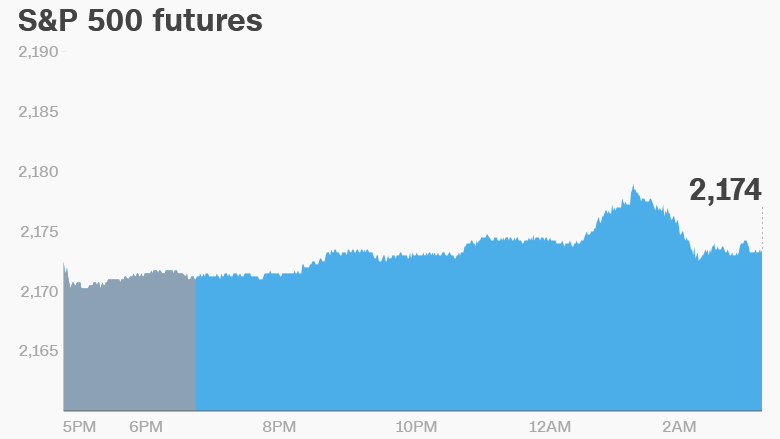 The closely-watched VIX volatility index is currently sitting at 12.1, close to its lowest level in more than two years.
European markets are mixed in early trading, though the moves are muted. Asian markets are also closing out the day with a mixture of minor losses and gains.
4. Commodity crush: Global oil prices are declining further Thursday after the International Energy Agency downgraded its forecast for 2017 oil demand growth by a notch. A weaker economic outlook due to the Brexit vote was partly to blame, it said. Crude futures are trading around $41 per barrel, down about 1.5% since midnight.
Related: OPEC shatters oil production records
Meanwhile, the World Gold Council released a quarterly report on global demand trends. The Council noted that investment in gold has reached record levels, causing prices to spike by about 28% since the start of the year.
Gold is trading at about $1,351 per ounce.
5. Russia's long recession: Russia's economy has been plagued by low oil prices and economic sanctions since late 2014. Markets find out Thursday how the country fared in the second quarter of this year as it releases GDP numbers. Last year the economy shrank by 3.7%, according to World Bank data.