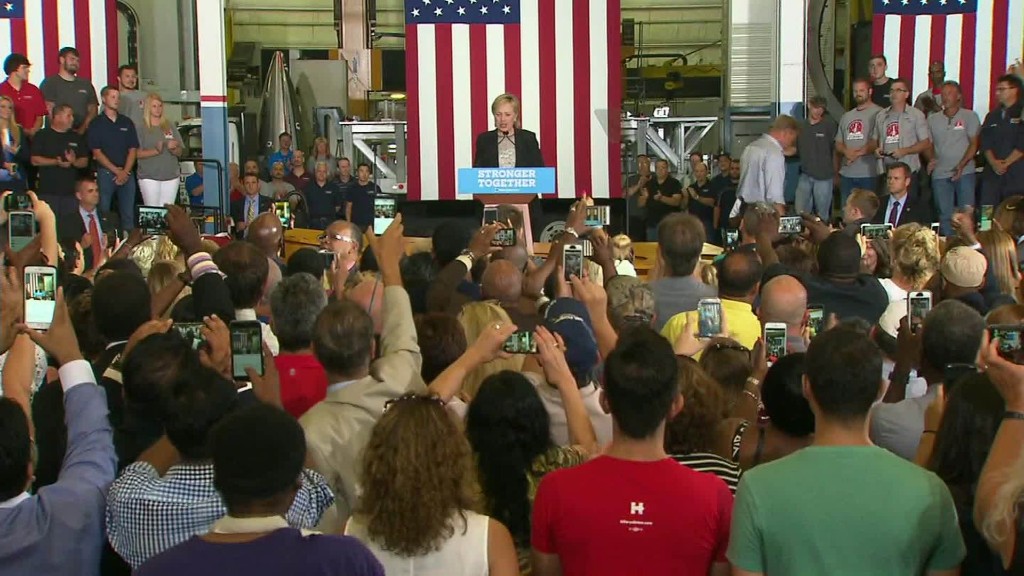 Holy moly!
All three key U.S. indexes closed at record highs on Thursday. And it looks like they could keep rising today.
Here are the five things you need to know before the opening bell rings in New York:
1. Stock stars: The Dow Jones industrial average, S&P 500 and Nasdaq each gained about half a percent to set new closing records. If you're keeping track, here's where they ended the day:
Dow: 18,613.52
S&P 500: 2,185.79
Nasdaq: 5,228.40
Now U.S. stock futures are indicating the markets could rise again Friday, though the moves could be small.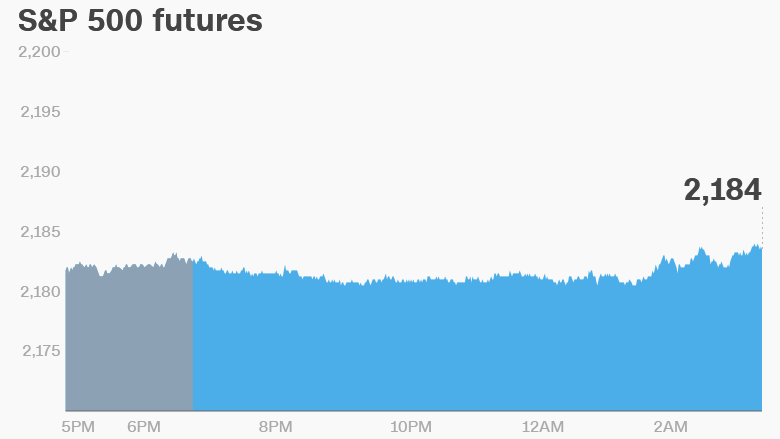 2. Oil in focus: The stock market rally came at roughly the same time as crude oil prices surged by about 7%.
Traders were fired up by reports that Saudi's energy minister had hinted at the possibility that OPEC could cooperate to cut oil supply if prices don't recover. OPEC pumped a record amount of oil in July.
Naeem Aslam, chief market analyst at Think Markets, said he wasn't getting too excited about the Saudi reports.
"We have heard this rhetoric before, but we've yet to see any action so far," he said.
Crude oil futures are currently trading around $43.50 per barrel right now, up from a Thursday low of around $41.
3. Retailers -- buy or sell?: Shares in Nordstrom (JWN) are surging by more than 10% in extended trading after the firm reported better-than-expected quarterly earnings on Thursday afternoon.
However, investors weren't so impressed with Dillard's (DDS) results and shares are poised to slip at the open.
Meanwhile, JCPenny (JCP) is one of the key companies posting earnings before the markets open. JCPenney's stock has performed well this year, up 49% since the start of the year.
Related: Over 43,000 retail jobs lost in 2016
4. Economics: U.S. retail sales figures for July are being posted at 8:30 a.m. ET by the federal Census Bureau. Consumer spending has been growing since April.
The University of Michigan is releasing its initial consumer sentiment report for August. There was a dip in sentiment in July following the U.K.'s Brexit vote.
Speaking of Europe, Germany and Italy reported second quarter GDP figures on Friday. Germany's economy grew 0.4% compared to the first quarter of 2016, though Italy stagnated and didn't report any growth in the period.
5. International markets overview: European markets are mixed in early trading, while most Asian markets are closing the week with decent gains.
Shares in Sharp (SHCAY) surged by 19% in Tokyo after Chinese regulators gave Foxconn the green light to take over the struggling electronics firm. Sharp said the multi-billion dollar deal has now been completed.