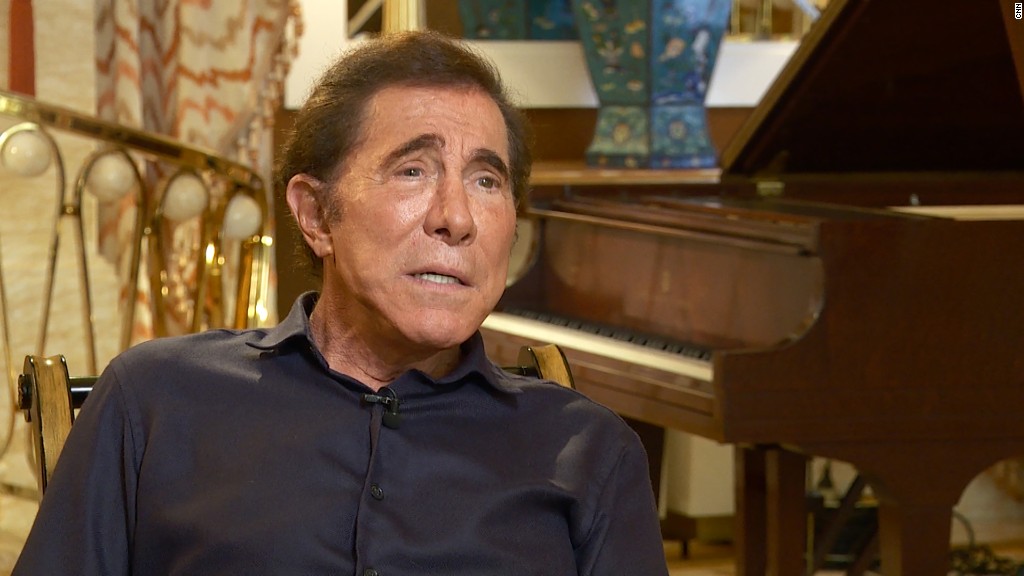 Welcome to Wednesday.
Here are the six things you need to know before the opening bell rings in New York:
1. The rate rise cometh?: Markets around the world are sinking a tad as investors contemplate a possible upcoming U.S. interest rate hike.
New York Federal Reserve President William Dudley warned on Tuesday that a Fed rate increase could come next month, a sign that the central bank is confident in the strength of the economy.
At 2 p.m. ET, the minutes from the Federal Reserve's latest policy-setting meeting will be released. Investors will be looking for further signs of the Fed's plans for interest rates.
US stock futures are slipping a tad, alongside European markets.
Asian markets are closing the day with mixed results.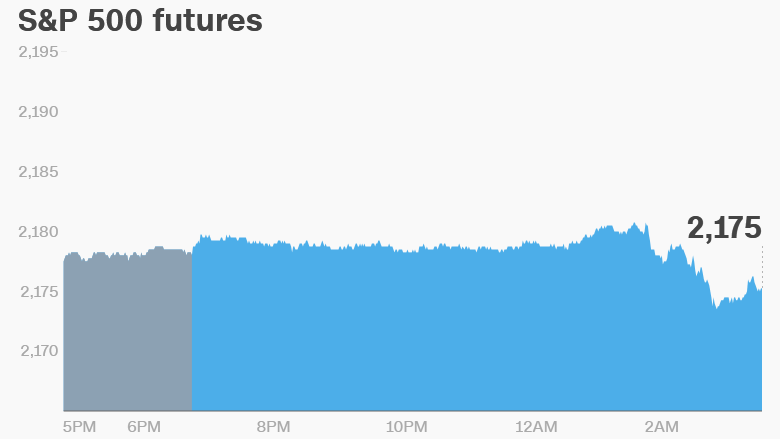 2. Job cuts coming?: Cisco (CSCO) is in focus following a report that the company is set to layoff 14,000 workers, or roughly 20% of its staff. Cisco said the claim was a "rumor" and noted that its next quarterly earnings will be out after markets close this afternoon.
3. Stocks to watch: Barnes & Noble (BKS) is raising eyebrows on Wall Street after it ousted its CEO.
The company said that its board of directors had determined that CEO Ronald Boire "was not a good fit for the organization, and that it was in the best interests of all parties for him to leave."
Shares in Urban Outfitters (URBN) look set to surge at the open after the retailer posted better-than-expected quarterly earnings on Tuesday afternoon.
And shares in Cathay Pacific Airways (CPCAF) dropped 7.3% Wednesday after the firm reported a sharp drop in revenue and profits in the first half of the year. The company blamed "economic fragility and intense competition."
4. Earnings: Lowe's (LOW), Target (TGT) and Staples (SPLS) are among the key companies reporting results ahead of the open.
After the close, we'll hear from Cisco (CSCO) and L Brands (LB) -- which owns Bath & Body Works and Victoria's Secret.
5. Oil slick: The U.S. Energy Information Administration is reporting weekly crude oil inventory data at 10:30 a.m. ET.
This report can have a big influence on the direction of oil prices if there's more or less inventory than expected.
Crude oil futures are slipping a tad this morning to trade around $46 per barrel.
6. Tuesday market recap: Major U.S. stock markets dipped down from record-setting highs on Tuesday.
The Dow Jones industrial average declined by 0.5%, while the S&P 500 dropped 0.6% and the Nasdaq shed 0.7%.