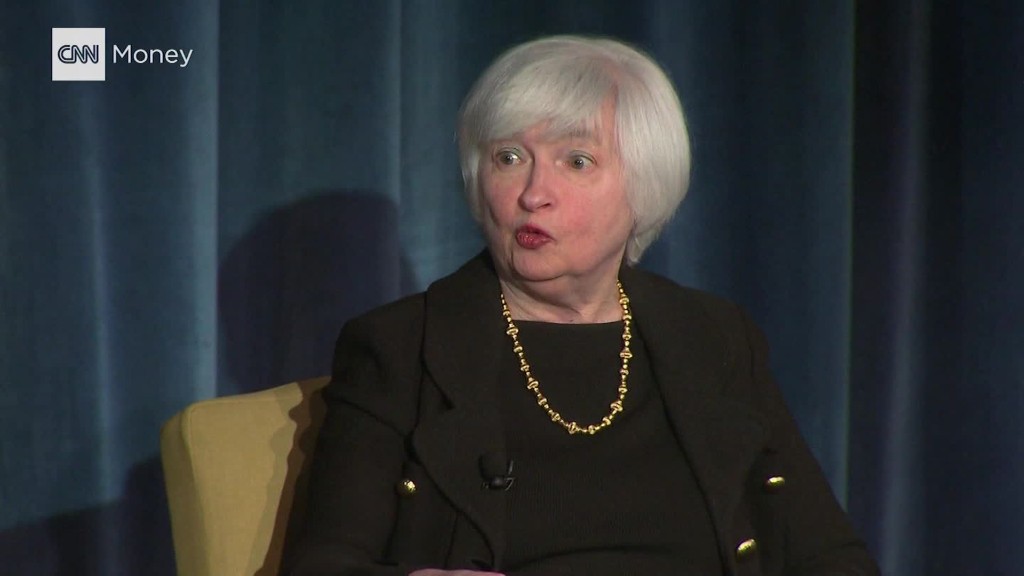 The Rio Olympics have wrapped up but there's plenty going on in markets.
Here are the five things you need to know before the opening bell rings in New York:
1. Pfizer's big deal: Shares in Medivation (MDVN) are surging by about 20% premarket as Pfizer (PFE) announced it's buying the biopharmaceutical company for $14 billion.
Pfizer will pay $81.50 in cash for each Medivation share.
Pfizer scrapped a planned $150 billion merger with Allergan (AGN) earlier this year after the Obama administration issued new rules designed to crack down on corporate tax avoidance.
2. Nintendo pop: Shares in Nintendo (NTDOF) got a 3% lift in Japan after its famed character Mario made a high-profile cameo during the Olympics closing ceremony.
Mario was shown jumping into a pipe in Japan before popping out in the Rio stadium in the unlikely form of Japanese Prime Minister Shinzo Abe.
Tokyo will host the 2020 Olympics, picking up the baton from Rio. The idea to put Mario center stage in Rio came from the Tokyo organizing committee, said Nintendo spokesman Yasuhiko Minagawa.
While most Asian markets closed on Monday with losses, the Nintendo gain helped lift the Nikkei by 0.3%.
Related: NBC sees weaker ratings as Rio wraps up
3. Syngenta surge: ChemChina's deal to buy the seed and pesticide firm Syngenta (SYT) just got the green light from the Committee on Foreign Investment in the United States.
The announcement caused Syngenta stock to surge by about 11% in Europe.
State-owned ChemChina announced earlier this year that it would buy the Swiss firm in a $43 billion deal. But the planned acquisition set off alarm bells in the U.S., where Syngenta supplies farmers and runs research and production facilities.
However, it's not a done deal quite yet. A number of antitrust regulators still have to review the transaction.
Related: Backlash over China's spending spree
4. Stock market overview: Things started off well early Monday but then the mood took a turn for the worse.
Asian markets mostly ended the day in the red and European markets are broadly negative in afternoon trading.
Looking stateside, U.S. stock futures are slipping a tad.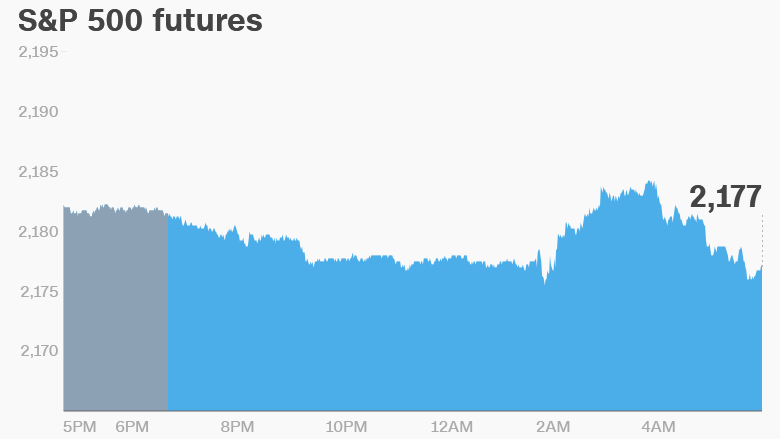 5. Weekly market recap: The Dow Jones industrial average, S&P 500 and Nasdaq all hit record setting highs on Monday but then edged back down.
If markets get their mojo back, it's entirely possible to see stocks punch through to new highs this week.