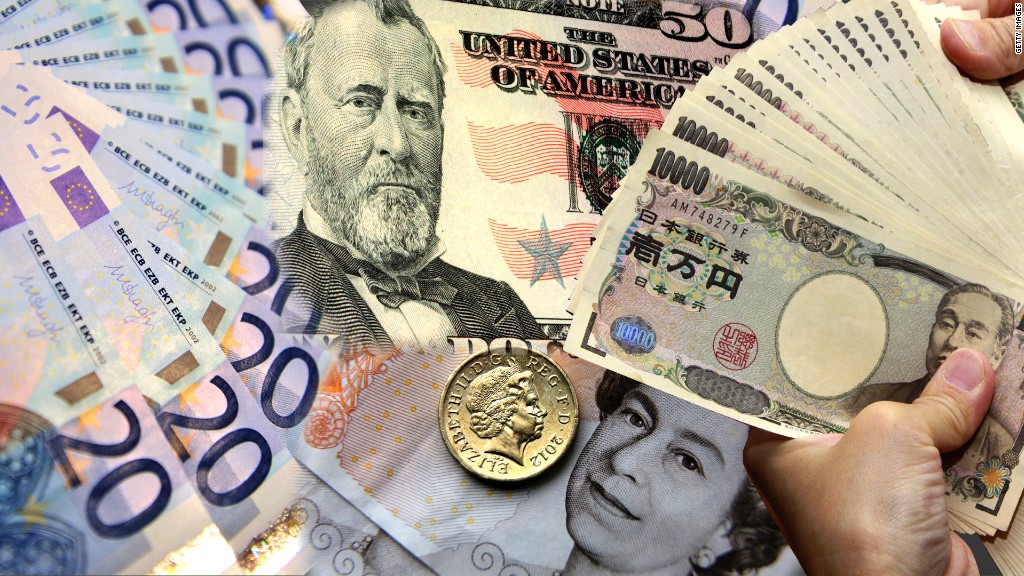 A negative mood has crept back into the markets.
Here are the five things you need to know before the opening bell rings in New York:
1. Moody markets: U.S. stock futures are slipping, alongside European markets and most Asian indexes.
What's going on? Market strategists are pointing the finger at the head of the European Central Bank, Mario Draghi, who opted on Thursday to hold steady on the bank's current money printing program.
Some analysts had been expecting he would extend the program past March 2017 to give a further boost to Europe's sluggish economy. Instead, the ECB didn't even discuss an extension.
That left markets "directionless and confused," said Ana Thaker, an economist at PhillipCapital UK.
"Markets remain subdued as they await crucial decisions from the Fed later in the month," she told CNNMoney.
Many traders expect the Federal Reserve will raise interest rates later this year because the U.S. economy has become more robust and unemployment has fallen sharply.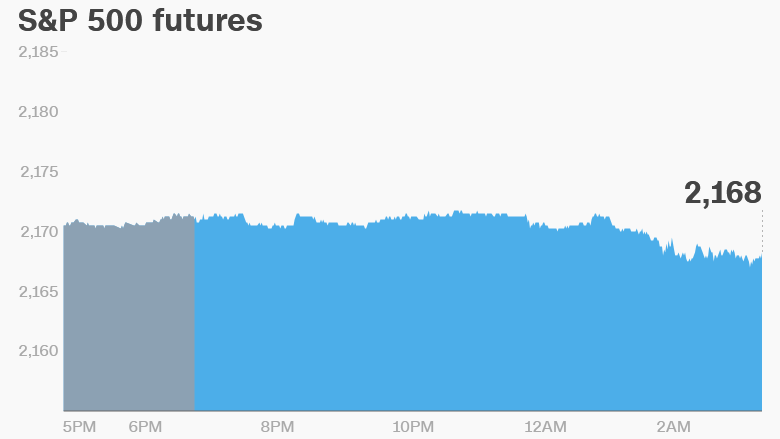 2. Tech titans: Shares in Samsung (SSNLF) dropped by nearly 4% in South Korean trading on Friday as further bad news came out about its Galaxy Note 7 smartphones.
Air travelers are being warned not to use the Samsung phones on planes after the company recalled the devices over complaints the batteries can catch fire.
The U.S. Federal Aviation Administration warned airline passengers "not to turn on or charge these devices on board aircraft and not to stow them in any checked baggage."
Meanwhile, Apple (AAPL) is facing a backlash on social media from customers who are facing a long wait for the jet black version of the new iPhone 7 because of a huge order backlog. It goes on sale next week.
Shares in Apple are edging down a bit premarket, but it's nothing to get fussed about.
3. Crude reality: Crude oil futures are declining Friday after a big jump on Thursday.
Traders bid up oil yesterday after new data showed U.S. oil stockpiles plummeted last week in the biggest decline since January 1999.
The dramatic shift appears to have been fueled by last week's stormy weather along the U.S. East Coast.
Crude futures are slipping by about 1.5% Friday to trade around $47 per barrel.
4. Earnings: Kroger (KR) and Mattress Firm (MFRM) are the main companies that will issue quarterly results ahead of the open.
5. Thursday recap: The key U.S. indexes were soft Thursday and European markets took a Draghi-inspired dip.
The Dow Jones industrial average shed 0.3%, the S&P 500 lost 0.2% and the Nasdaq dropped 0.5%.