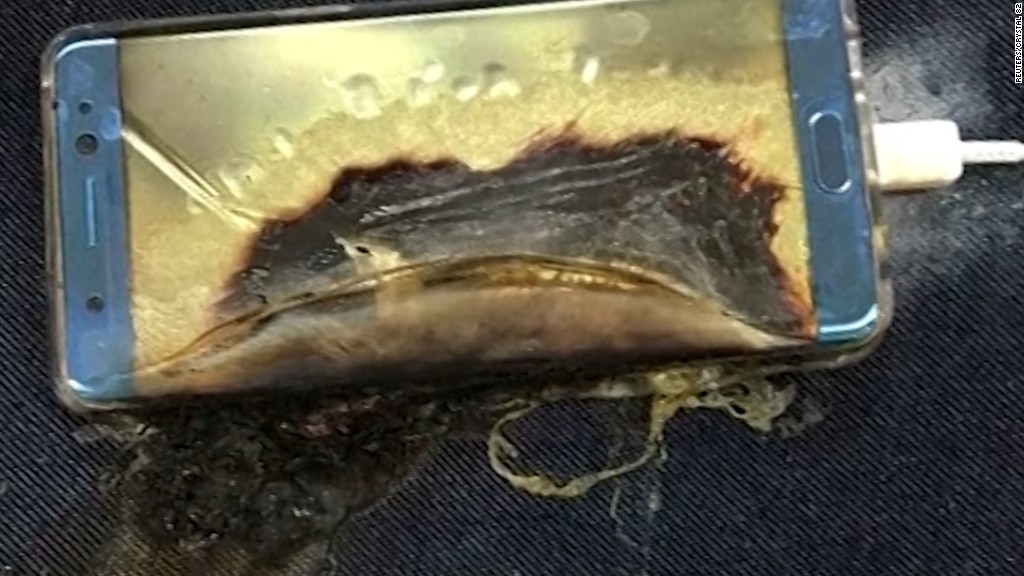 Investors are seeing red this morning.
Here are the six things you need to know before the opening bell rings in New York:
1. What goes up must come down: U.S. stock futures are sinking and all European markets are declining in early trading. Many key European indexes are down by about 2%.
Asian markets are also closing out the day with significant losses -- the Hang Seng in Hong Kong posted the worst performance in the region, with a loss of 3.3%.
The losses come after a negative day on Friday: The Dow Jones industrial average dropped 2.1%, while the S&P 500 and the Nasdaq each shed 2.5%.
While the losses are significant, it's worth remembering that every key U.S. index hit a record high within the past month. And the Nasdaq hit its highest ever level just last week.
2. Blame the Fed: The current market weakness can be traced back to the U.S. Federal Reserve, which is expected to raise interest rates sooner rather than later. But no one is certain exactly when -- some are expecting a move this month, while others don't think a rate hike will come until later in the year.
Meanwhile, Fed officials Dennis Lockhart, Lael Brainard and Neel Kashkari are scheduled to make speeches Monday.
"One problem with the Fed is that it is intellectually divided, with multiple policy channels to debate -- monetary, quantitative, regulatory. That allows for a confusing picture to emerge from comments," noted Paul Donovan, a global chief economist at UBS.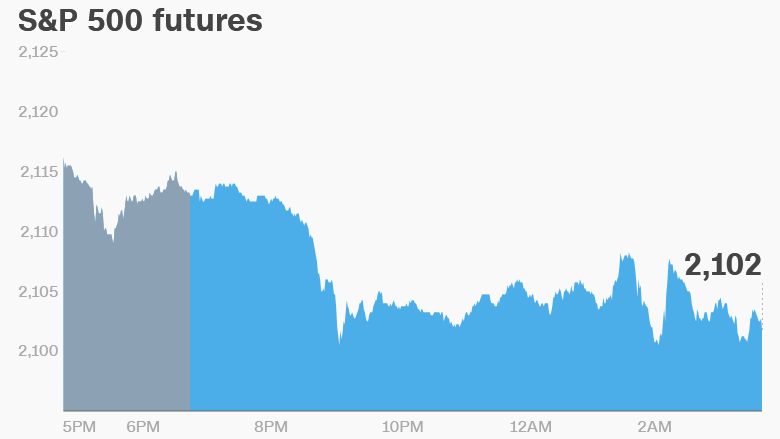 3. Samsung burnout: Shares in the world's biggest smartphone maker -- Samsung (SSNLF) -- plunged 7% Monday after the company told owners of its new Galaxy Note 7 phone to stop using the devices over concerns they can burst into flames while charging.
Samsung's alert urging customers to bring their Note 7 phones in for a replacement as soon as possible followed warnings from aviation authorities and airlines that the devices shouldn't be used aboard planes.
4. What to watch -- OPEC, TechCrunch, failed takeover: The oil cartel OPEC released a monthly report Monday showing Saudi Arabia and Iran kept ramping up their oil production in August. This comes ahead of a major meeting in Algeria where producers are expected to discuss a potential output freeze.
Crude oil futures are declining by about 2.5% to trade just below $45 a barrel.
TechCrunch's Disrupt conference begins on Monday in San Francisco. AOL CEO Tim Armstrong is among those scheduled to speak on the first day.
Shares in German industrial firm Linde (LNEGY) are declining by about 8% in Europe after it abandoned merger plans with U.S. rival Praxair (PX).
5. Earnings: Manchester United (MANU) will report quarterly results ahead of the open. The club was beaten Saturday by local rivals Manchester City.
6. Market closures: In the Middle East, most stock markets are closed for Eid al-Adha, a four-day religious holiday that begins Monday and ends Thursday. It corresponds with the height of the Hajj, the pilgrimage to Mecca in Saudi Arabia that draws about 2 million Muslims each year.