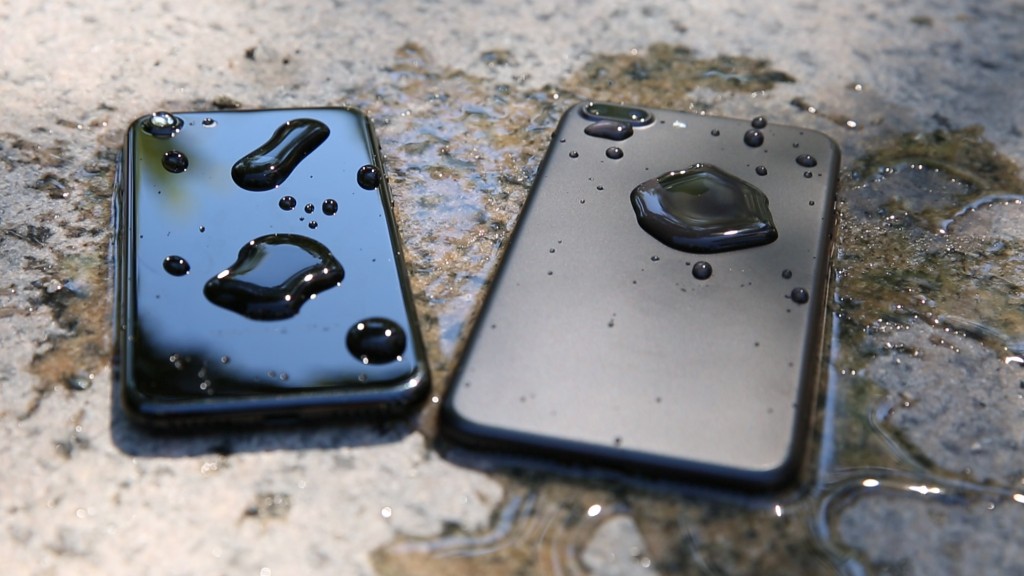 It's Friday.
Here are the five things you need to know before the opening bell rings in New York:
1. Bad times for Deutsche Bank: Shares in Deutsche Bank (DB) are dropping by 7% in Germany after the bank said the U.S. Justice Department wants it to pay $14 billion to settle claims it packaged up toxic mortgages between 2005 and 2007.
Germany's biggest lender says the huge sum demanded by the U.S. government is just the opening move in what's likely to be a lengthy negotiation.
"Deutsche Bank has no intent to settle these potential civil claims anywhere near the number cited," it said in a statement. "The negotiations are only just beginning."
The news has dragged down the entire European banking sector, with Credit Suisse (CS) and Royal Bank of Scotland (RBS) each declining by about 4%. Other banks posted smaller losses.
This is also weighing on U.S. stock futures and European markets.
Over in Asia, various stock markets were closed for holidays. But those that were open posted decent-sized gains.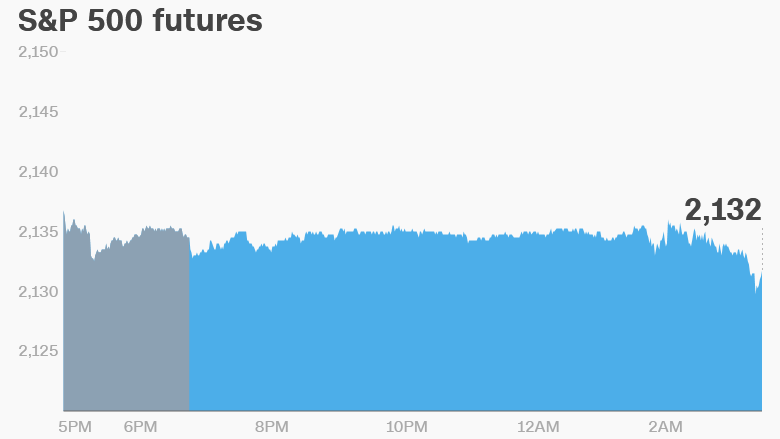 2. Here comes the iPhone 7: The new iPhone 7 officially launches on Friday around the world. Many versions of the new iPhone have already sold out, including the jet black iPhone 7.
Shares in Apple have surged by about 13% since the start of the week as investors hope the iPhone 7 will be a success, and sales could get an extra boost as competitor Samsung (SSNLF) recalls its Galaxy Note 7 devices.
Shares in Apple are relatively flat in premarket trading.
3. Economics: U.S. consumer inflation data for August is coming out at 8:30 a.m. ET. The Consumer Price Index showed inflation rose by 0.8% in July compared to the same time last year. It's expected prices will rise by 1% in August.
"Watch components like housing and healthcare," said Paul Donovan, a top global economist at UBS. "These measures, which are almost entirely domestic in nature, account for almost half the consumer price index."
And investors will get an early look at U.S. consumer sentiment at 10:00 a.m. The University of Michigan is releasing its consumer sentiment index, which indicates how confident people feel about spending.
Elsewhere, the Bank of Russia cut its key interest rates by 0.5% to 10% in an effort to get the economy moving after nearly two years of recession.
4. Stocks to watch -- Fiat Chrysler, Unilever: Shares in Fiat Chrysler (FCAM) are down by 2% in Europe after the company revealed it's recalling 1.9 million vehicles over airbag and seat belt problems. Most of the recalled cars are in the U.S.
And Unilever (UL) may get some extra attention Friday as it's reportedly looking to buy Honest Company for over $1 billion. The firm, which was co-founded by actress Jessica Alba, was recently valued at $1.7 billion. It bills itself as a manufacturer of nontoxic products.
Unilever declined to comment "on market speculation."
5. Thursday market recap: The Dow Jones industrial average and S&P 500 each jumped by 1% on Thursday, while the Nasdaq rallied by 1.5%. Wall Street has been seeing higher volatility and bigger market moves as summer has come to an end.