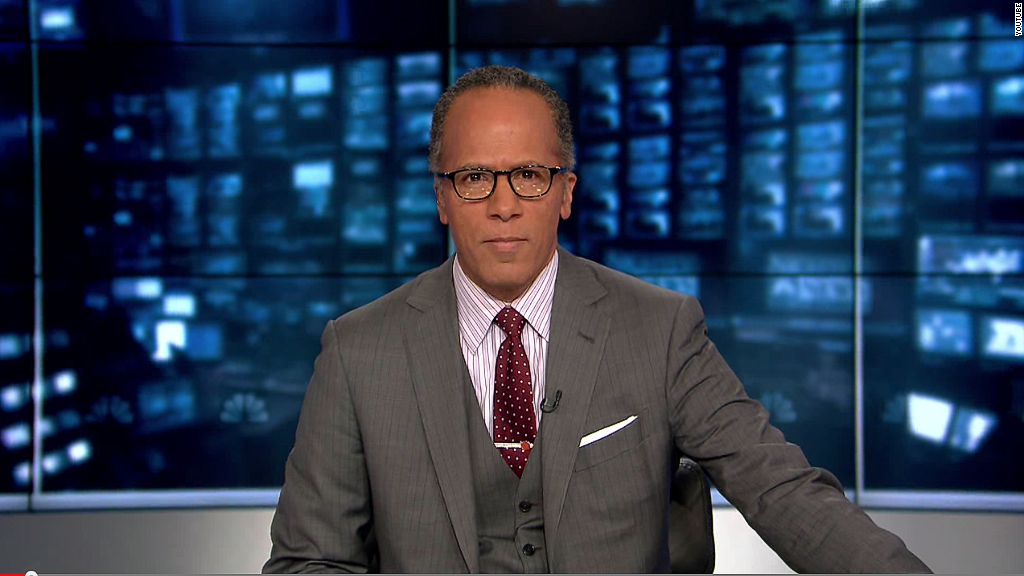 We're seeing some significant losses in the markets right now.
Brace yourself.
Here are the five things you need to know before the opening bell rings in New York:
1. Seeing red: There's a very negative mood in the markets. Downward momentum on Friday has carried through into the new week.
U.S. stock futures are all pushing down. Many European markets are dropping by about 1.5% in early trading. And Asian markets are closing out the day with losses.
Banking stocks are among the main losers right now. Germany's Deutsche Bank (DB) is falling by nearly 7% to its lowest level in over 20 years. A German magazine reported over the weekend that the German government won't get involved in a dispute between the bank and the U.S. Justice Department, which is demanding $14 billion over allegations Deutsche packaged up toxic mortgages between 2005 and 2007.
The same report claimed that the German government would not bail out Deutsche Bank if necessary.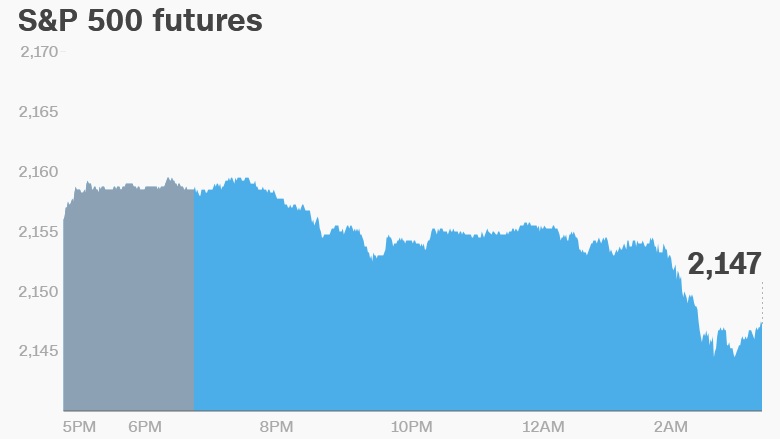 2. Clinton vs. Trump: Investors will be watching closely as history is made Monday night when Hillary Clinton squares off against Donald Trump in the first presidential debate.
Polls show it's a close race. The outcome of the debate could decide who leads the country for the next four years.
"The presidential debates matter to markets because the market implications of the election outcome are quite divergent," said Paul Donovan, global chief economist at UBS Wealth Management. "The debate offers an opportunity for the candidates to spell out their economic policies; of course that opportunity may not be taken."
3. All about oil: OPEC nations and other global oil producers will be huddling at a meeting in Algeria this week. They're considering an agreement to restrain production in an effort to support oil prices.
Few analysts expect a deal would solve the global oil glut because OPEC producers are pumping record amounts.
Crude futures are holding steady and trading around $44.50 per barrel.
4. Stocks to watch: Carnival (CCL) and Vail Resorts (MTN) are the two main companies reporting earnings ahead of the open.
5. Weekly market recap: All the main Wall Street indexes made significant gains last week and the Nasdaq even hit an all-time record on Thursday. But enthusiasm waned on Friday and stocks fell back a bit.
The Dow Jones industrial average was up 0.8% for the week, while the S&P 500 and Nasdaq gained 1.2%.