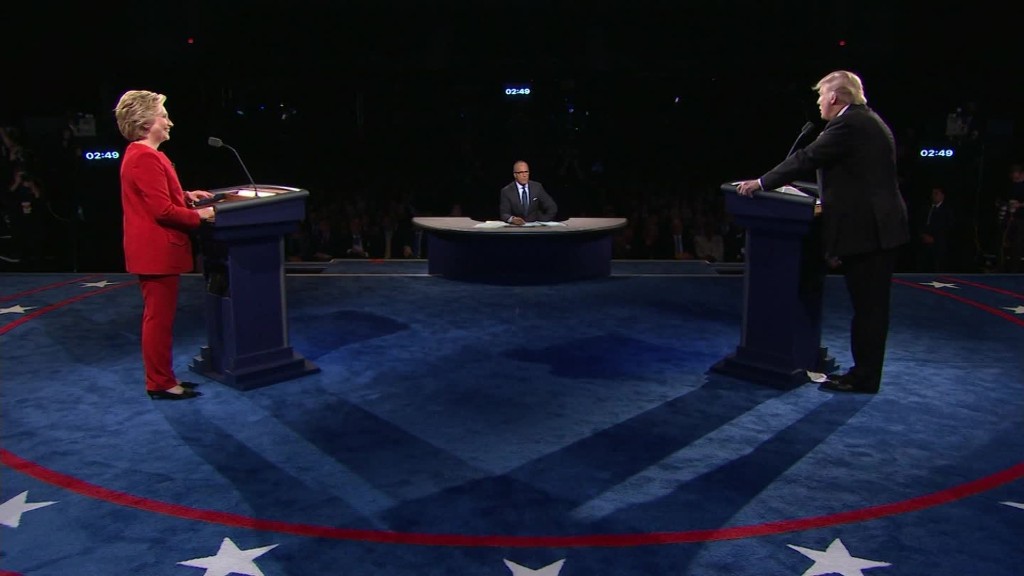 And the Mexican peso gained nearly 2% against the dollar. In recent weeks, the Mexican currency has been moving in the opposite direction to Trump's poll numbers.
2. Oil in focus: All eyes will be on OPEC oil ministers meeting on the sidelines of an energy forum in Algeria. The oil cartel is trying to build consensus for a production cut to support prices. They've been trying to reach an agreement for the past year, with little success so far.
Crude oil futures are dropping by nearly 3% on Tuesday, suggesting investors have little faith a deal can be done.
Related: 4 reasons OPEC will struggle to boost oil prices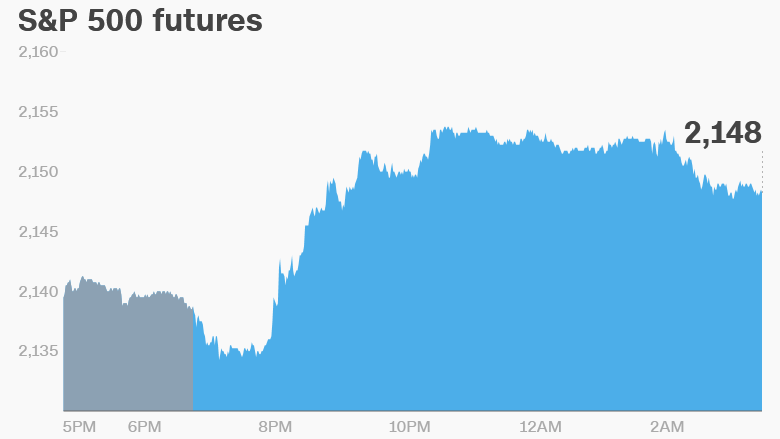 3. Stock market movers -- Carnival, Deutsche Bank: Shares in Carnival Corp (CCL) are up 2.3% premarket, after the cruise operator raised its earnings guidance for the year. The cruise industry has been hit by the Zika virus outbreak in key destinations in central and south America. Carnival's stock has dropped 14.7% so far this year.
Deutsche Bank (DB) fell again on Tuesday to another record low. Investors are worried it may have to raise more funds to pay a huge U.S. fine for dealing in toxic mortgages before the global financial crisis.
4. Earnings and economics: Nike (NKE) will announce its earnings after the close Tuesday.
The Conference Board's August Consumer Confidence Index will be released at 10 a.m. ET.
Major British travel company Thomas Cook released a trading update Tuesday, showing a 4% drop in holiday bookings. The company said the decline was down to a huge drop in demand for holidays in Turkey.
5. Markets overview: European markets were weaker, after opening broadly higher.
Most Asian markets ended the session up. Japan's Nikkei initially dropped lower on a stronger yen, but recovered during the day and closed 0.8% up.
Chinese stocks also finished higher, after new data showed the strongest growth in industrial profits in almost three years.
The Dow Jones industrial average was down 0.9%, while the S&P 500 was down 0.9% and the Nasdaq was down 0.9%.