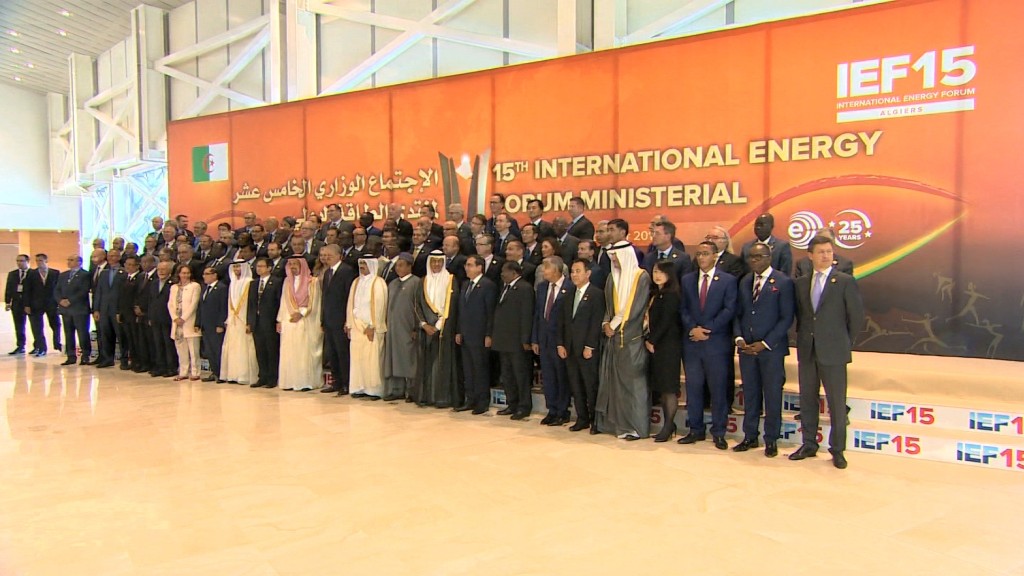 1. IPO flop: It was the biggest market debut of the year, and it was a big disappointment.
Postal Savings Bank of China began trading in Hong Kong on Wednesday but the stock barely budged.
It priced each share at 4.76 Hong Kong dollars ($0.61) for investors. By the end of the day, the stock had edged up by just one cent to close at 4.77 Hong Kong dollars.
The bank has more branches and customers than any other bank in China -- serving just over half a billion people, or more than a third of the population.
2. Deal day: Shareholders in Anheuser-Busch InBev (BUD) approved the company's takeover of SABMiller (SBMRY) on Wednesday. The newly combined firm is set to retain the name Anheuser-Busch InBev. The mega £79 billion ($103 billion) deal is expected to go through on October 10.
SABMiller shareholders will also vote on the deal Wednesday.
It's also a big day for the German market operator Deutsche Boerse (DBOEF) and the London Stock Exchange (LDNXF). European Union officials are deciding Wednesday whether to approve Deutsche Boerse's takeover of the LSE.
Shares in both exchanges are up by slightly more than 1%.
3. Fargo CEO forgoes award: Wells Fargo (WFC) CEO John Stumpf is forfeiting much of his 2016 salary -- including his bonus and $41 million in stock awards -- as the bank launches a probe into its phony accounts scandal.
The fallout from the controversy has also resulted in its first major executive departure. Carrie Tolstedt, who headed the division that created the fake accounts, has left the company.
"We are deeply concerned by these matters," Stephen Sanger, lead independent director of Wells Fargo, said in a statement.
4. Scrutinizing oil: Oil prices continue to be in the spotlight Wednesday as OPEC oil ministers wrap up talks in Algeria.
Hopes for an agreement to freeze production in an effort to boost prices faded on Tuesday. Saudi Arabia said a deal may be possible by November, but key details still need to be worked out. U.S. crude futures were up 0.4% after slumping Tuesday at about $45 a barrel.
Additionally, the U.S. Energy Information Administration is reporting weekly crude oil inventory data at 10:30 a.m. ET, which could affect prices.
5. Global market overview: Stock markets are looking pretty perky right now. U.S. stock futures are edging up.
European markets are all rising in early trading, with Deutsche Bank (DB) shares climbing 2% in Frankfurt after a bruising slump earlier this week.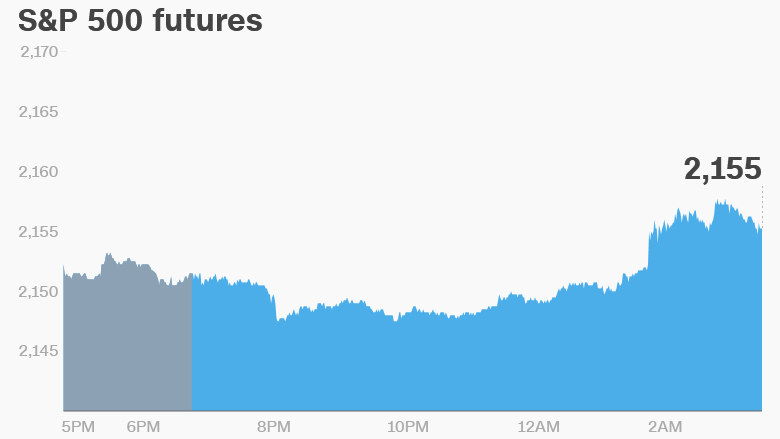 Stocks rallied on Tuesday following the highly anticipated Trump-Clinton presidential debate on Monday night. The Dow Jones industrial average jumped 0.7%, the S&P 500 gained 0.6% and the Nasdaq added 0.9%.
6. Coming this week:
Thursday - Yellen speech, U.S. GDP announcement, PepsiCo (PEP) and Costco (COST) earnings
Friday - U.S. consumer spending