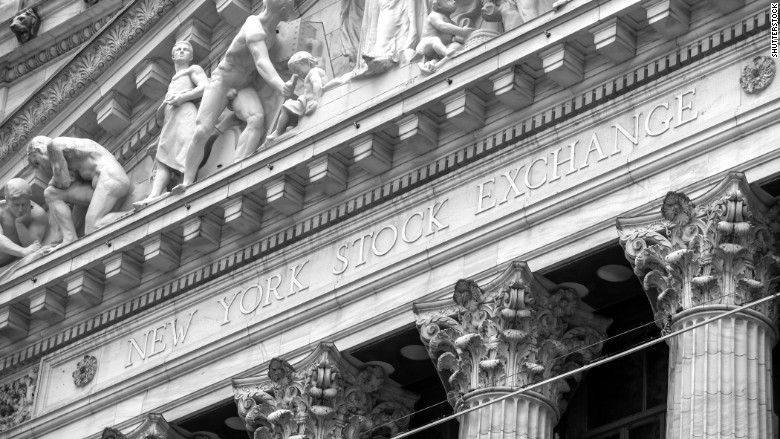 1. Samsung has a $10 billion problem: Shares in Samsung plunged 8% in Seoul on Tuesday after the company instructed customers to immediately power down all Galaxy Note 7 smartphones.
It followed that with news that it was abandoning the troubled phone altogether. That could cost Samsung (SSNLF) about $9.5 billion in lost sales.
It's a stunning reversal for the South Korean electronics giant, which previously said that it had fixed a problem with the Note 7 that caused some devices to burst into flames.
Apple (AAPL) shares were poised to open higher in New York.
2. Oil supply rising: Global oil supply increased in September, according to new data from the IEA.
OPEC, which is hoping to finalize a production cut at its next meeting, also saw its supply surge to a new record. The cartel's crude output rose by 160,000 barrels a day in September as Iraq increased production and Libya reopened ports.
U.S. crude futures slipped a little to trade around $51 a barrel after strong gains Monday on the back of comments from Saudi Arabia and Russia about the prospects of a supply cut.
3. Earnings season is upon us: Alcoa will report its earnings before the opening bell on Tuesday, an event that marks the traditional start of earnings season.
It will be the last time that Alcoa (AA) reports as a single company. The aluminum maker will split into two firms later this year -- a commodity supply business that retains the Alcoa name, and a second firm called Arconic that will produce products for the aerospace and automotive industries.
French luxury firm LVMH (LVMHF) said its revenue increased by 4% in the first nine months of the year, helped by a strong performance from its perfumes and cosmetics business. The company's shares gained 5% in Europe.
4. London (not) calling: Russian bank VTB is considering a plan to move its investment banking division out of London because of uncertainty over Brexit.
"We did have bigger plans for the London office, but after Brexit we are scaling them down and building them up elsewhere," Herbert Moos, the bank's chief financial officer of VTB, told the Financial Times. "Our board will decide where by the end of the year."
5. Global market overview: U.S. stock futures are lower.
European markets are higher in early trading. Asian markets ended mixed, with Hong Kong's Hang Seng posting a loss of 1.4% while Japan's Nikkei and the Shanghai Composite ended in positive territory.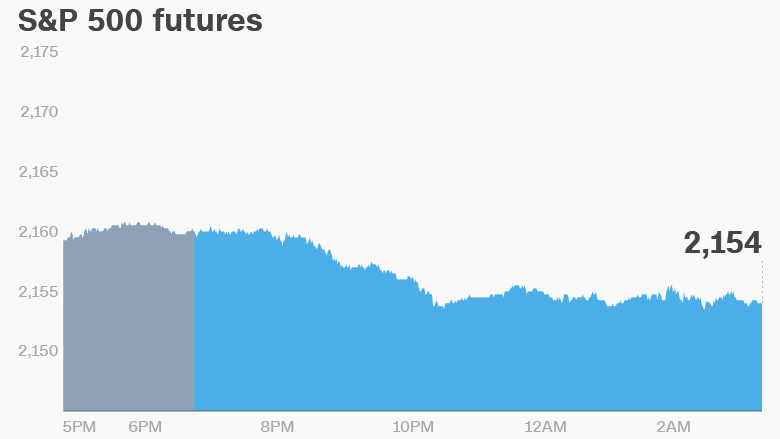 Wall Street turned in a nice little performance on Monday. The Dow Jones industrial average added 0.5%, while the S&P 500 and the Nasdaq closed with similar gains.
6. Coming this week:
Tuesday - Wells Fargo hearing at the California State Assembly
Wednesday - Fed releases minutes of its latest meeting, OPEC monthly oil report
Thursday - NABE debate
Friday - Bank earnings